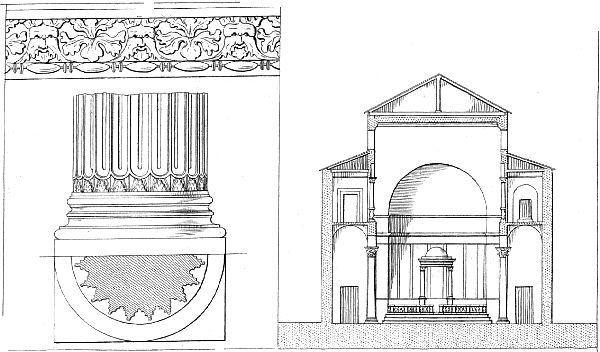 Antique ornament which forms the cornice round the tribune or apsis.
Base and portion of shaft of one of the columns of nave taken -from some antique monument, and remarkable for its precious material and perfect execution.
Transverse section of the Basilica of St. Agnes showing the tabernacle (ciborium), supported by four columns of porphyry.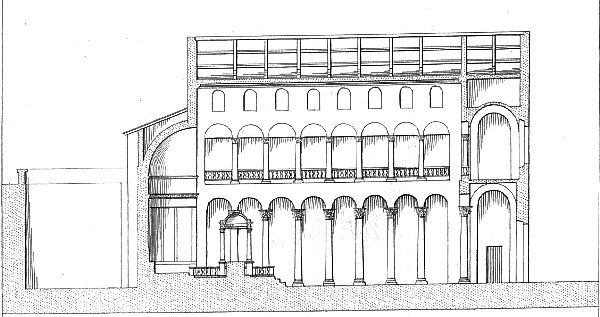 Longitudinal section through the portico, nave, and apsis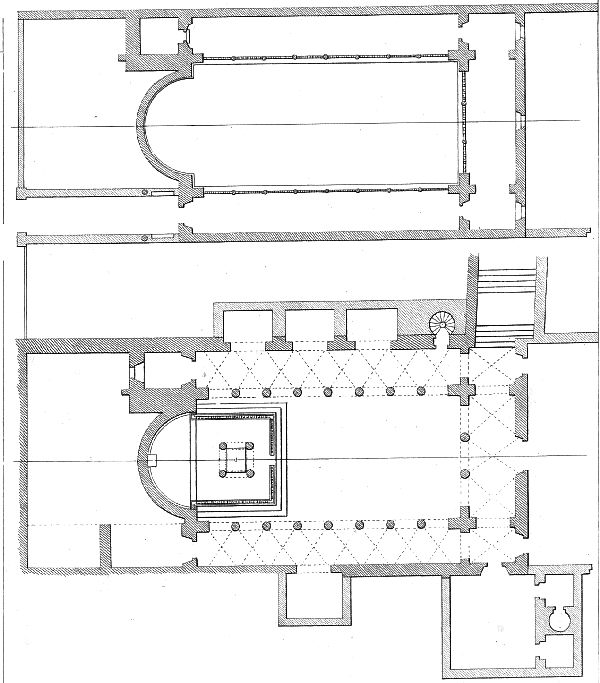 Plan of the upper story, on a level with the galleries.
Ground plan of the Basilica of St. Agnes, with a portion of the staircase by which it is reached; fourth century.
Seroux scale comparison