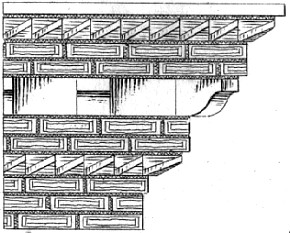 Cornice marked H; the modillions are in marble, the other members of the cornice in brick.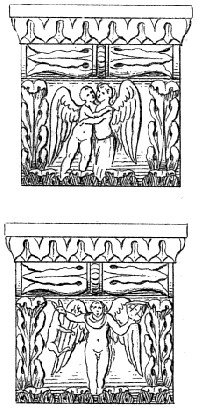 One of the antique modillions above the angular column, in marble, with two winged figures, Cupid and Psyche.
Another modillion from the same entablature.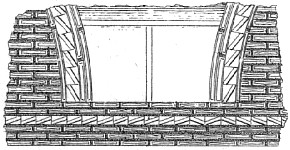 Detail of the impost and archivolt marked E on the section.





Detail of part G on no. 3; compound of antique fragments in marble in the brick construction.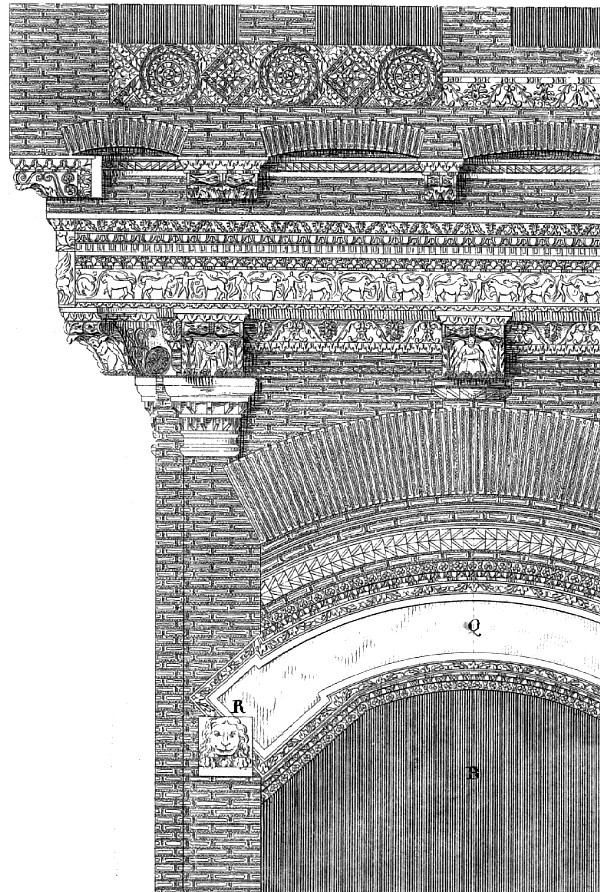 Another detail from the entrance front, marked L, no. 9; the general division of the lines are the same as avove, but their ornaments are different, as they are taken from other antique edifices. The arch Q is formed of a portion of a circular cornice turned on its side, supported at each end by antique corbels of lion's heads.
Seroux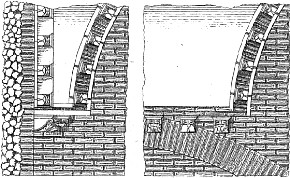 Other details marked F on sections.





Water-leaf on the soffit of the antique archivolt over the window marked I.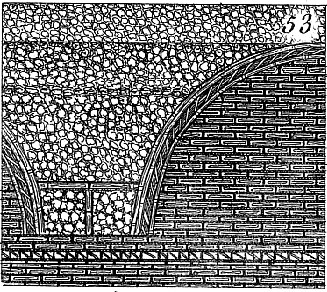 Part of the vault from the House of Pilate, Rome; it is executed in rubble stone, forming a sort of opus incertum.
Seroux