Dioto-Salvi
architect.
One of the most important of the successors of Buschetus. His name and the date of foundation, 1153, are found in an inscription of the baptistery and in an inscription of the church of S. Sepulchro in Pisa (Italy).


Marcus Grecus Indriomeni
mosaicist, magister musilei.
Marcus worked in Venice in 1153, probably on the decoration of the church of S. Marco.


Hugh Pudsey
bishop.
He was Bishop of Durham from 1153 to 1194, and built the unique chapel called the Galilee at the western end of that cathedral, an interesting specimen of late Norman architecture, erected for the use of women, who had been heretofore excluded from the church. It was altered in the early English and perpendicular periods.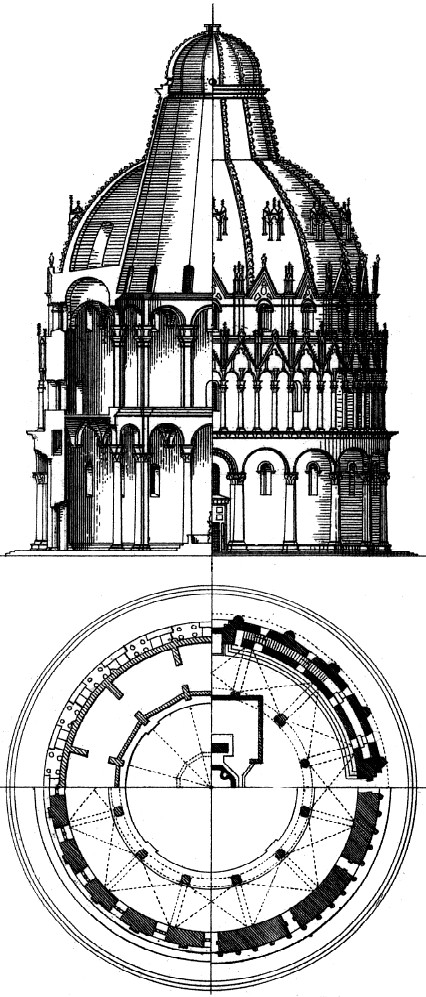 Elevation, sections, and plans of the baptistery of the Cathedral of Pisa; constructed in 1153 by the architect Diotisalvi.
Seroux