Radulphe (II)
Radulphe (II) built three bays of the nave and the porch, between 1160 and 1184.



Abbey Church, St. Germer, Early Gothic, largely c.1140-60.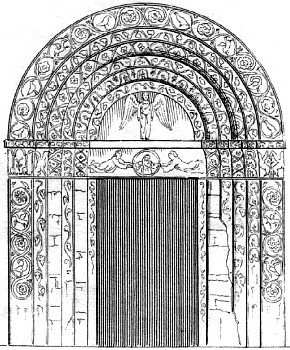 Drawing, at large, of the doorway of the Church of St. Michael at Pavia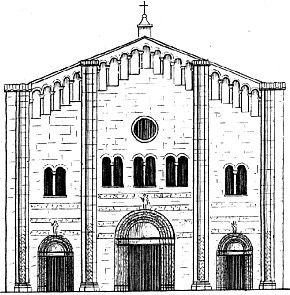 Fašade of the Church of St. Michael; it is remarkable for the coupled columns, and for the small arched gallery within the thickness of the wall parallel with the line of the roof, which are features in the architecture of the period, and observed also in St. John in Borgo at Pavia.




Column from the Church of St. Michael, Pavia.
Seroux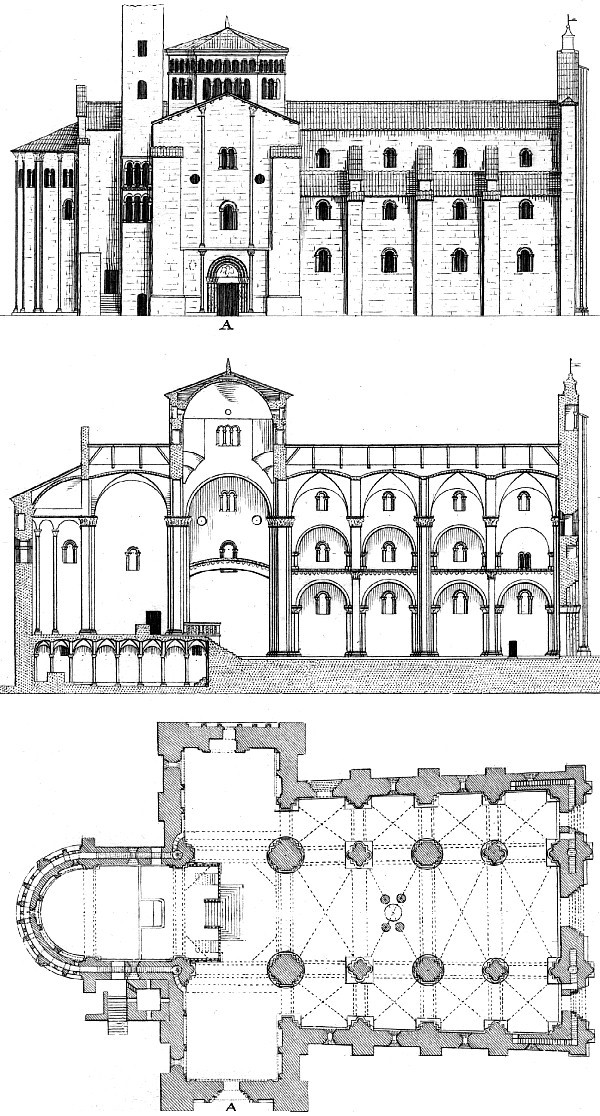 Elevation of the Church of St. Michael.
Section of the same; the construction of the doorway is worthy of remark, as also the sunterranean church under the choir.
Plan of the Church of St. Michael.
Seroux scale comparison






| | | |
| --- | --- | --- |
| Capital from the interior of the Church of St. Michael, with eagels as the angles. | | Another capital from the same, a figure of a saint embracing two palm trees. |
| | | |
| --- | --- | --- |
| Another capital with Adam and Eve, and the Serpent. | | Another capital with foliage. |
| | | |
| --- | --- | --- |
| Another capital and base from the same. | | Another capital and base from the same. |

Base and capital of one of the pillars of St. Michael, Pavia.
Seroux