Antoine le Moiturier
sculptor; d. after 1497.
In 1464 he established himself at Dijon, Côtes d'Or, and completed the monument of Jean Sans Peur, Duke of Burgundy, which had been abandoned by Jean de la Huerta in 1457. The splendid monument to Philippe Pot now in the Louvre is supposed to be by him.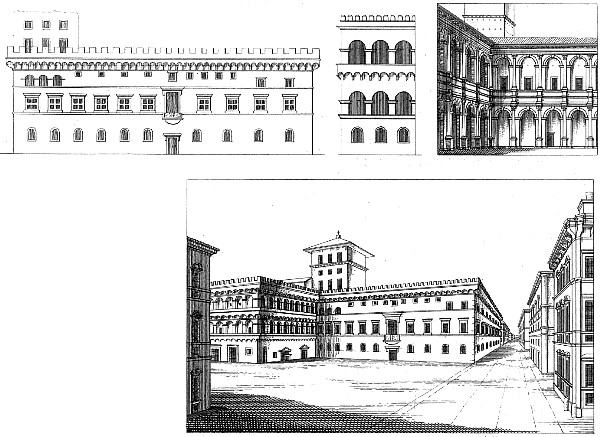 Façade of the palace of St. Mark, called of Venice, at Rome; fifteenth century. This vast edifice is the work of Paul II, Pietro Barbo, of Venice, who commenced it when he was only cardinal, and continued and added to it in 1464, when he was made pope. It was erected from the designs of Giuliano de Maiana, architect and sculpture of Florence.
Portion of one of the wings of this building, on a larger scale.
Interior view of the court of the same palace.
General view of the palace from the Corso.
Seroux