Gerónimo Hernandez
sculptor and architect; b. about 1586; d. 1646.
He was born at Seville, Spain, and was a pupil of Pedro Delgado. He made a statue of S. Geronimo in the cathedral of Seville and numerous retables of the Spanish churches.


Eucharius Karl Holzschuher
architect.
In 1616-1619 he built the façade of the Rathhaus in Nuremberg, Germany. This building had been begun in 1340, and enlarged by Hans Beheim in 1521-1522.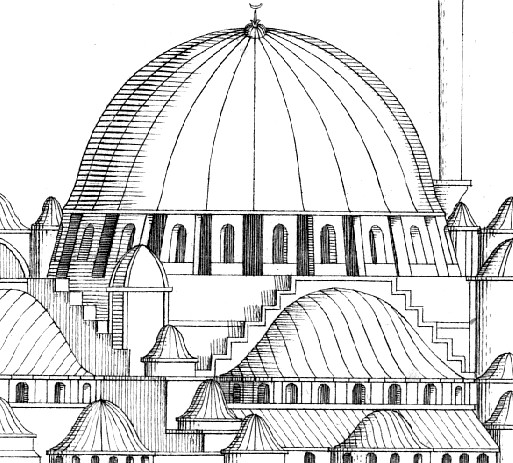 Mosque of Mahomet II [Mosque of Sultan Ahmed] at Constantinople.
Seroux