Francisco Herrera (El Moxo)
painter and architect; b. 1622 (at Seville, Spain); d. 1685.
A son of Francisco Herrera the elder, painter and engraver. He studied in Rome. At the death of his father in 1656 he returned to Seville, Spain, and after painting several pictures for the cathedral of that city, went to Madrid. In 1681 he was made supervising architect of the Alcazar, Pardo, Campo, and Buen Retiro at Madrid.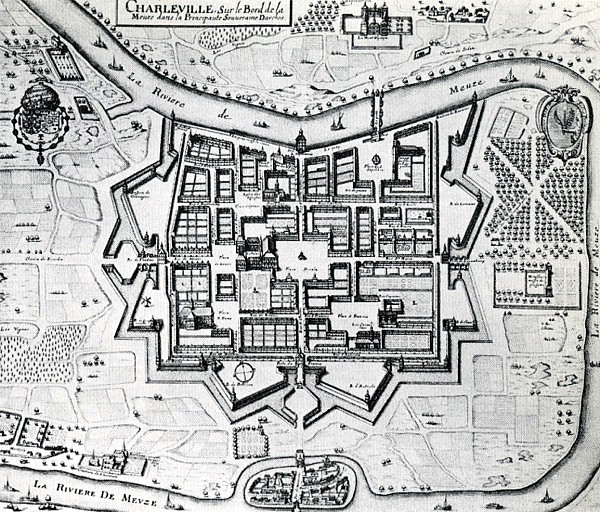 Plan of Charleville (France, 1656).