James Adam
architect; b. July 21, 1732; d. October 20, 1794.
James Adam was one of the four sons of William Adam, and appears to have ranked next to Robert Adam in reputation. It is not possible now to separate the work of the brothers. His name appears with that of Robert in the title of their Works in Architecture.
1755 e2501


Jean Antoine Houdon
sculptor; b. March 20, 1741 (at Versailles); d. July 16, 1828.
Houdon was a pupil, first of Michel Slodtz, and afterward of Pigalle at the École des Beaux Arts. He won the Grand Prix de Rome in 1761 at the age of twenty. During his stay in Rome he made the famous statue of S. Bruno in the portico of the church of S. Maria degli Angeli. Houdon's best work is in portraiture. Of his portrait statues, perhaps the most important is the superb Voltaire of the Théâtre-français, Paris. Houdon was his own bronze founder, and was without a rival in that art. In 1785 he visited America with Franklin [bust by Houdon], and made the statue of Washington at the capitol in Richmond, Virginia.


Ottavio Bertotti Scamozzi
writer and editor.
His most important undertaking was the publication of Palladio's designs. His Il Forestiere isstruito delle Cose pia di Architettura e di Alcune Pitture della Città di Vicenza was published at Vicenza in 1761, and L'Origine dell' Accademia Olympica di Vicenza in 1790.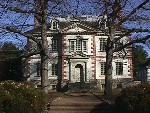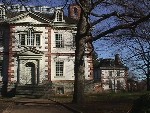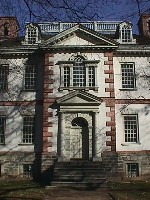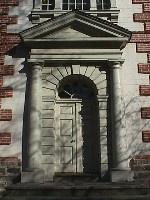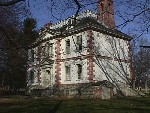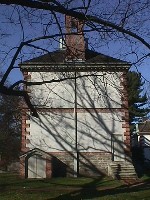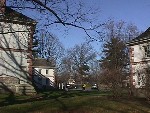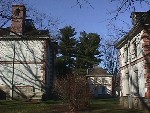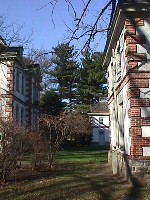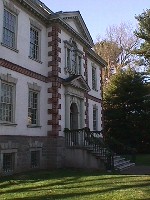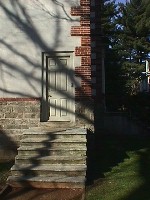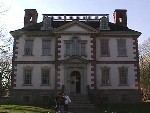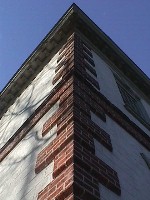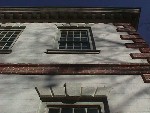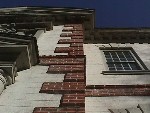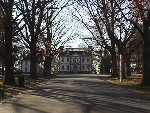 John McPherson (original owner), Mount Pleasant (Philadelphia: Fairmount Park, 1761), images: 1998.12.09.
Cited by John Adams as "the most elegant country seat in Pennsylvania," it is the prime example of Georgian country places erected by prominant Philadelphians. These houses were often more elaborate than their owner's houses in the city. They also differed stylistically and in construction methods from the numerous simple houses that were built by the farmersthroughout the region.
Edward Teitelman and Richard W. Longstreth, Architecture in Philadelphia: A Guide (Cambridge, MA.: The MIT Press, 1974), p. 121.
In doing a web search on Mount Pleasant while doing this web page, I found that John McPherson was known for having only one arm, and that a one-armed ghost is said to have been seen at Mount Pleasant. How pleasant indeed.