Giovanni Battista de Rossi (il Commendatore)
archaeologist; b. 1822; d. 1894.
Il Commendatore G. B. de Rossi was the historian of Christian and subterranean Rome, and published a remarkable series of works on this subject: Inscriptionea Christianę urbis Romę, (1857-1885, 3 vols.); Roma Sotterranea cristiana (1864-1877, 3 vols, folio); Mosaici cristiani e Saggi di pavimenti delle chiese di Roma (1878). He was also editor of Bulletino d' Archeologķa cristiana (1863). He assisted Henzen and Mommsen in the direction of the Corpus Universale Inscriptionum Latinarnm.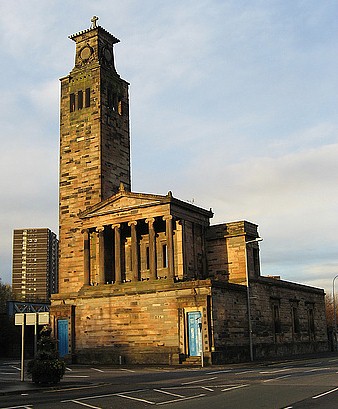 Alexander Thomson, Caledonia Road Church (Glasgow: 1856-57).