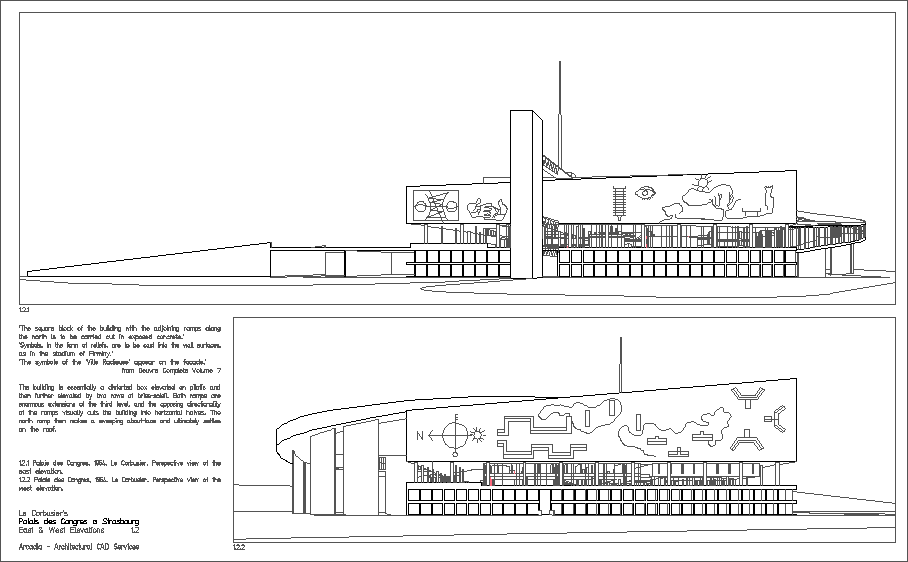 2.1 Perspective view of the east elevation.
2.2 Perspective view of the west elevation.
from Oeuvres complète vol. 7:
"The square block of the building with the adjoining ramps along the north is to be carried out in exposed concrete."
"Symbols, in the form of reliefs, are to be cast into the wall surfaces, as in the stadium of Firminy."

"The symbols of the 'Ville Radieuse' appear on the facade."



The building is essentially a distorted box elevated on pilotis, and then further elevated by two rows of brise-soleil. Both ramps are enormous extensions of the third level, and the opposing directionality of the ramps visually cuts the building into horizontal halves. The north ramp then makes an about-face to settle ultimately on the roof.