2007.02.23
ideas
Piranesi, Kahn, Hejduk - and more architect combinations. ...utilize the Quondam collection freely.


2007.07.31 20:28
Necessary architecture books
As to books, I had and still have many, and at this point I'm seriously thinking of taking a lot of them apart and then mixing and rearranging all the various pages into a series of new books. Maybe I'm foolish, but I anyhow imagine there's a great untapped realm beyond the status quo.


2010.09.29
Le Corbusier turning recombinant
There is the idea of documenting (@ Quondam) the examples where Le Corbusier reuses past building design projects for new projects. For example, the Berlin Rehab project; the Chandigarh Secretariate at Olivetti Milan; the spiral museum; the Maison l'Homme; the stage set at Strasbourg...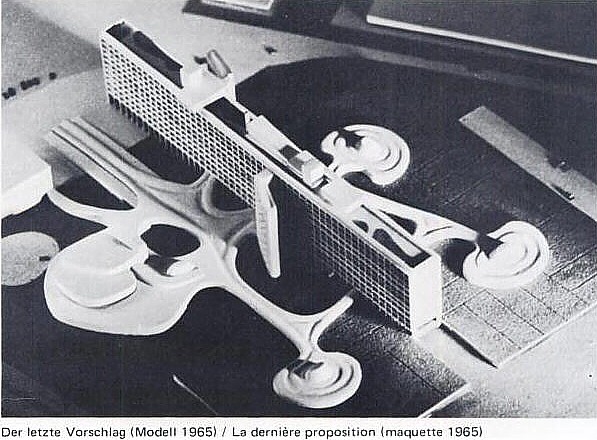 Chronology of Maison de l'Homme
1949 226 x 226 x 226 Roq & Rob a Cap Martin 5/57
1950 Project "Porte Muillot 50" 5/70-71
1956 at Tokyo Museum 6/169-73 (also 1957-59 7/182)
1962 Exhibition Hall in Stockholm 7/178-81
1963 Museum of the 20th Century 7/169
1963 Art Center near Frankfurt am Main 7/175-77
1965 Exhibition Pavilion at Zürich 7/22-31
2011.09.12 11:46
What would happen if you mix two master architects with opposing styles?
Le Corbusier - Kahn
Le Corbusier - Venturi
Schinkel - Trumbauer - Hejduk - Stirling
early Le Corbusier - late Le Corbusier
Le Corbusier - Hejduk
Mies van der Rohe - Hejduk


2011.09.12 11:55
What would happen if you mix two master architects with opposing styles?
Le Corbusier - Quondam


2011.09.12 19:00
What would happen if you mix two master architects with opposing styles?
comparative scale :: stylistic contrasts :: programmatic comparisons :: exploring architectural potentials/exercising architectural virtuality :: recombinant architectures :: an other architectural history
2012.07.19
Cat's away, mice will play or Mom goes eclectic