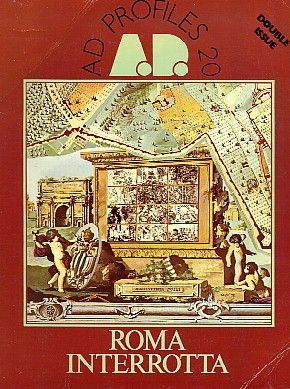 Michael Graves, guest editor, Architectural Design (London: Academy Editions, vol. 49 no. 3/4, 1979).
AD PROFILE 20: ROMA INTERROTTA
Michael Graves, Roman Interventions
Alan Chimacoff, Roma Interrotta Reviewed
Caroline Constant, Mannerist Rome
Guilia Aurigemma, Giovan Battista Nolli
Nolli: Sectors I - XII
Giulio Carlo Argan, On Roma Interrotta
Christian Norberg-Schulz, Genius Loci of Rome
Silvia Danesi, Uses of the Antique
Steven Peterson, Urban Design Tactics
Thomas Schumacher, Rome: Orphan of the Modern Movement or Cradle of Post-Modernism?


Francesco Dal Co, "Roma Interrotta" in Oppositions 12 (1979), pp. 108-118.
1996.08.03 Stirling interpretations ...Stirling's Roma Interrotta "design"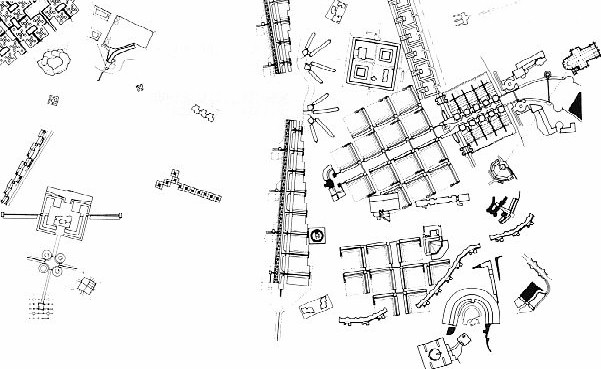 as an example of another Virtual Museum of Architecture, and another example of Stirling's art of interpretation and reinterpretation.