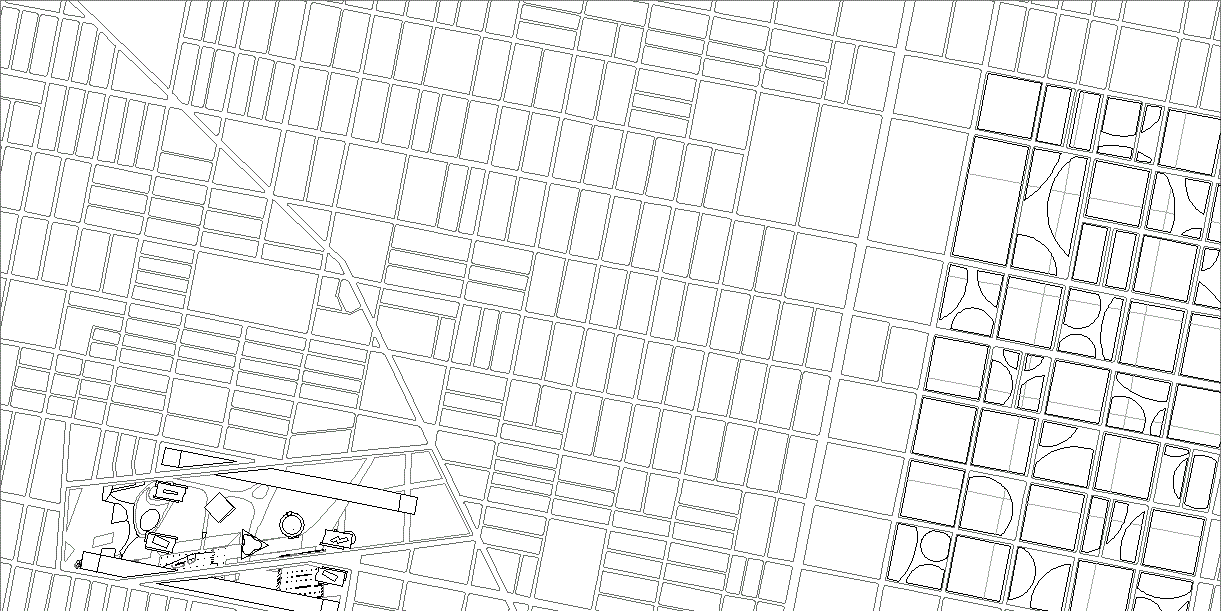 IQ North Philadelphia East Girard East Housing Francisville Housing Dominican Fortress Girard Collage Mesh Surface City Blocks NPApraksin District plans
1971 Exodus, or the Voluntary Prisoners of Architecture
This study describes the steps that will have to be taken to establish an architectural oasis in the behavioral sink of London.
Suddenly, a strip of intense metropolitan desirability runs through the center of London. This strip is like a runway, a landing strip for the new architecture of collective monuments. Two walls enclose and protect this zone to retain its integrity and to prevent any contamination of its surface by the cancerous organism that threatens to engulf it.
Soon, the first inmates beg for admission. Their number rapidly swells into an unstoppable flow.
We witness the Exodus of London.
The physical structure of the old town will not be able to stand the continuing competition of this new architectural presence. London as we know it will become a pack of ruins.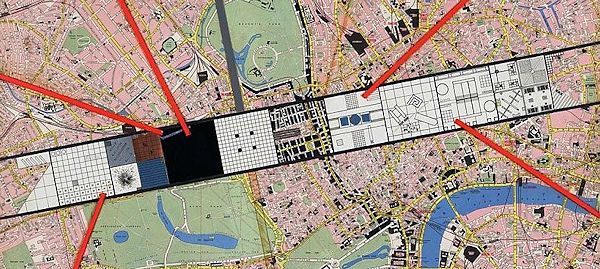 Rem Koolhaas, Madelon Vreisendorp, Elia Zenghelis, Zoe Zenghelis, 1971.

1976 The Analogous City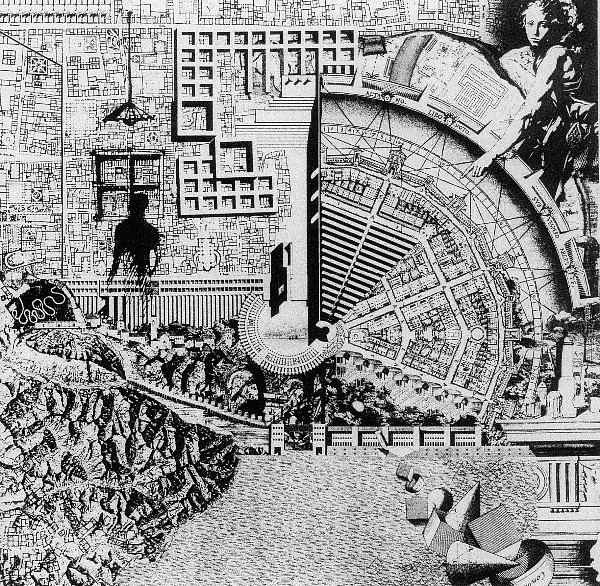 Aldo Rossi La Cittą Analoga 1976

1978 Collage City
Interestingly, the words a-temporality and a-temporal make an appearance within the text of Collage City:
"Presented with Marinetti's chronolatry and Picasso's a-temporality; presented with Popper's critique of historicism (which is also Futurism/futurism); presented with the difficulties of both utopia and tradition, with the problems of both violence and atrophy; presented with alleged libertarian impulse and alleged need for the security of order; presented with the sectarian tightness of the architect's ethical corset and with more reasonable visions of catholicity; presented with contraction and expansion; we ask what other resolution of social problems is possible outside the, admitted, limitations of collage. Limitations which should be obvious enough; but limitations which still prescribe and assure an open territory."
The only architectural collage actually in the book Collage City is the frontispiece: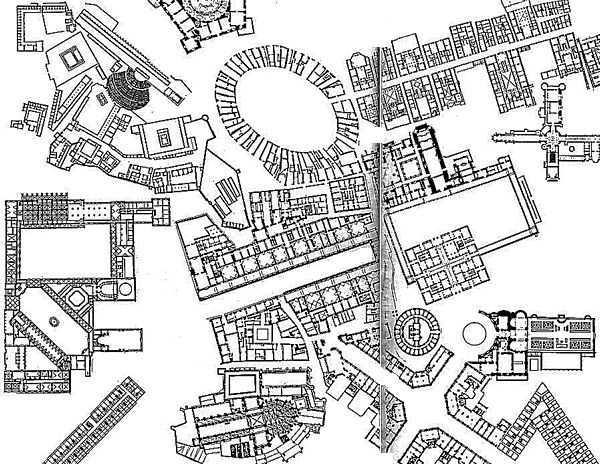 David Griffin and Hans Kolhoff, City of composite presence (1978).