2008.09.05 09:38
MVRDV masterplan in Tirana
the next design...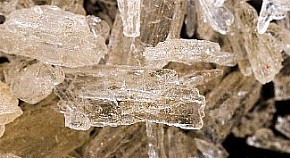 2008.09.05 09:53
MVRDV masterplan in Tirana
"In September 2001, while seeing a display of quartz crystals (each labeled as to its geographic origin) compiled over 100 years ago, I thought it would be cool if the buildings of any global location started to match the formations of the local quartz. It was after seeing Harz Mountain quartz that the idea crystalized."
2004.10.05 14:54
--excerpt from "Ur-Geo-Mimicry" in Architektur von Vorläufer


2008.09.11 07:50
the concept of surface
or
Tad Hertz, Coming Apart at the Seamless: dissecting architectural superficiality, 2008.09.11.
4706b


2007.09.24
Architecture in Critical Condition


2008.11.07 13:37
New MVRDV high Rise in Copenhagen


School of Intemperate Cantileverage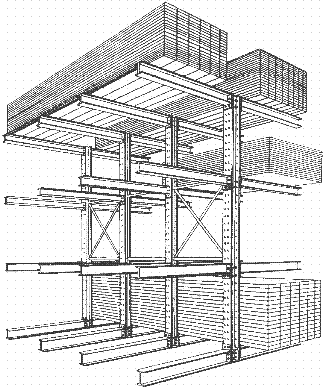 Home Depot Home Kit?
2009.07.30 08:06
Rant Magazine... "Artist"/Designer? submittals
Exponential Potential Architecture
1. Architecture plus Weaponization
2. Architecture minus Weaponization
3. Architecture times Weaponization
4. Architecture divided by Weaponization
5. Architecture greater than Weaponization
6. Architecture less than Weaponization
7. Architecture to the power of Weaponization
8. the Weaponization root of Architecture


2009.11.20 11:50
The Great Books (of Architecture)
The Decline of the Whiskey Empire
Eutropian Theories
Voodoo Valley, 19120
buildings that move(d)
Apostate Architecture
Kissing That Reality Good-bye
The Last Great Pagan Architecture of Rome
Uninhibited Habitations
Architecture of the Divided States of America
Appositional Architecture
Rita Novel This Sontag


2011.01.24 21:18
what is our current architectural style called
Architecture style is no longer defined by space, rather by time.
"Their house is the epitome of 2002 style."
"Design me something early 1840s. I'm feeling immediate-post-Schinkel lately."
"In the year 2525, when architecture is finally alive..."


2012.05.06 18:08
Help with Thesis: Memory and Urbanism
Sounds like you're headed toward Random Access Memory and Urbanism.


2012.06.12 14:36
Why is architectural theory so hard to read?
For lots of reviews of The Possibility of Absolute Architecture google search aureli "absolute architecture". There's even a link to an almost 2 hour video of Aureli speaking on the subject, and google/books offers a substantial preview of the book.
Lotus International 19 happens to be the first Lotus magazine I ever bought, so its contents are (still) fairly well ingrained within my memory. Looking over "Cities within the city" (again) last night reminded me of another subsequent Ungers essay--"Architecture of the Collective Memory"--also published within Lotus, this time Lotus International 24 (1979). I personally remember this essay as something I really connected with, something that I really liked the idea of, but I don't think I've (re)read the essay in many years. Of course, I reread "Architecture of the Collective Memory--The infinite catalogue of urban forms" last night, and wow, it like blew me away because what Ungers relates is exactly how I've come to see Piranesi's Ichnographia Campus Martius, that is, as a whole city of architecture of collective memory, indeed an infinite catalogue of urban forms (e.g. 3123h, 3123i, 3123j, 3123k). Interestingly, such a view of the Ichnographia Campus Martius is what Aureli (and Eisenman) do not (want [you] to) see the Ichnographia Campus Martius as.
Being restless, I continued to read more of The Possibility of Absolute Architecture. I read the Boullèe chapter and stated the Ungers/OMA chapter (five). Ten pages into chapter five you encounter material on the Havellandshaft, which is how Ungers ends "Architecture of the Collective Memory," yet Aureli nowhere mentions the "collective memory" aspect of the Havellandshaft (nor does Aureli footnote reference "Architecture of the Collective Memory--The infinite catalogue of urban forms" in Lotus International 24).
I now feel inspired to write a book entitled The Reality of Convenient Memory Architecture, theory even.
"Architecture of the Collective Memory" begins with these passages:
In his book Invisible Cities Italo Calvino invented an imaginary conversation between the Venetian traveler Marco Polo and the great emperor of a distant country. "At this point Kublai Khan interrupted him or imagined interrupting him, or Marco Polo imagined himself interrupted, with a question such as: 'You advance always with your head turned back?' or 'Is what you see always behind you?' or rather 'Does your journey take place only in the past?'"
All this so that Marco Polo could explain or imagine explaining or succeed finally in explaining to himself that what he sought was always something lying ahead, and even if it was a matter of the past it was a past that changed gradually as he advanced on his journey, because the traveler's past changes according to the route he has followed: not the immediate past, that is, to which each day that goes by adds a day, but the more remote past. Arriving at each new city, the traveler finds again a past of his that he did not know he had: the foreigness of what you no longer are or no longer possess lies in wait for you in foreign unpossessed places.
2012.12.30 13:05
In the future, everything will be a museum.
I believe in multiple choice:
a. Welcome to the Hotel Zeitgeist.
b. In the future, everything will be a Zeitgeist Museum.
c. In the futute, everything will be a museum shop.
d. One museum fits all Zeitgeists. (Period rooms of the world unite!)
e. In the Zeitgeist, everything will be the future.


2013.02.14 11:22
14 February
Log 26 came in the mail two days ago; I read Scolari's "Representation" early this morning. In a somewhat typical way, he says some judgmentally naive things about CAD drawing like, "A computer delocalizes our memory because the entire information library doesn't belong to us, because it's not inside us; it has little to do with our feelings and our mind--that is with our memory." The name of every CAD drawing file I create is simply the date it was created, thus each of my drawings is a very precise, well stored memory easily shifted into random access memory.
Scolari does say, however, some nice things about drawing/not drawing Calvino's Invisible Cities. It got me thinking that what I've been doing for more than half of the last 30 years is drawing/not drawing an invisible museum of architecture.


2013.04.27 16:38
Why has the house lost its power?
Perhaps "no professor will ever bring up a house published on dezeen.com" because that will undermine the hyperbolic cost of architectural education.
My mind just started to wander because I'm now imagining a bitingly ironic book entitled You Get What You Pay For.


2013.07.18 13:13
18 July
...some Borges, some Capote, some Quondam
"A labyrinth of symbols," he corrected. "An invisible labyrinth of time."
"...I questioned myself about the ways in which a book can be infinite. I could think of nothing other than a cyclic volume, a circular one. A book whose last page was identical with the first, a book which had the possibility of continuing indefinitely."
I have taken on the mysterious duty of reconstructing literally his spontaneous work. My solitary game is governed by two polar laws. The first permits me to essay variations of a formal or psychological type; the second obliges me to scarifice these variations to the "original" text and reason out this annihilation in an irrefutable manner...
Some years earlier, Lillian Ross had published Picture, her account of the making of a movie, The Red Badge of Courage; with its fast cuts, its flash forward and back it was itself like a movie, and as I read it I wondered what would happen if the author let go of her hard linear straight-reporting discipline and handled her material as if it were fictional--would the book gain or lose?
...I wonder what would happen if the architect let go of his straight-curating discipline and handled the material as if it were fictional--would the museum gain or lose?
2013.07.18 18:20
18 July
I understand you are staying at the new hotel. La Bataille. How do you find it?
Very pleasant. In a bit of turmoil because they are in the process of opening a casino. The man in charge of the casino is called Shelley Keats. I thought it was a joke at first, but that really happens to be his name.
Marcel Proust works at Le Foulard, that fine little seafood restaurant in Scheolcher, the fishing village.
Semiquincentennial: an almost novel architectonics
Miers Fisher Jr. and Helen Gregoroffsky reunited


2013.08.15 16:44
Art vs. architecture
Looks like my next project is to design a Comfort Zone Inn. Here's the program:
The Comfort Zone Inn is a behavioural state within which a person operates in an anxiety-neutral condition, using a limited set of behaviours to deliver a steady level of performance, usually without a sense of risk. A person's personality can be described by his or her comfort zones within a Comfort Zone Inn. A Comfort Zone Inn is a type of mental conditioning that causes a person to create and operate mental boundaries. Such boundaries create an unfounded sense of security. Like inertia, a person who has established a comfort zone in a particular axis of his or her life, will tend to stay within that Comfort Zone Inn without stepping outside of it. To step outside their Comfort Zone Inn, a person must experiment with new and different behaviours, and then experience the new and different responses that occur within their environment.


2013.09.18 11:34
18 September
What is an architectural idea? : Perhaps the real question is "What idea is an architecture?" I think that's the title of the novel I'm working on.


2013.10.03 15:10
Is the Pantheon always a spectacular experience?
The Arch of Constantine inside the Pantheon inside the Eiffel Tower.


2013.10.14 13:04
14 October
...through a series of juxtaposed vignettes constituting... "a kind of mosaic, or better, a revolving stage that presents a multitude of scenes and characters which, taken together convey a sense of life of a given milieu and by extension give the tone of contemporary life generally."
"I have, I am aware, told this story in a very rambling way so that it might be difficult for anyone to find their path through what may be a sort of maze. . . . And, when one discusses an affair--a long, sad affair--one goes back, one goes forward. One remembers points that one has forgotten and one explains them all the more minutely since one recognizes that one has forgotten to mention them in their proper places and that one may have given by omitting them, a false impression. I console myself with thinking that this is a real story and that, after all, real stories are probably told best in the way a person telling a story would tell them. They will then seem most real."
Ford Maddox Ford, The Good Soldier, 1915.
...the latest edition of The Museum Trip series...
2013.11.04 19:29
Why won't you design what we (the public) want?
Was just inspired to write a 'historical' novel where Schinkel uses the 'influence' of the Crown Prince to get to do the designs he, Schinkel, wants. The Crown Prince figures out Schinkel's stratagem and thus starts changing his mind like every week or so as to what style a project should be designed in, just to drive Schinkel a little crazy, but also to see just how clever Schinkel can be. Schinkel, in turn, figures out the Crown Prince's stratagem and hence the architecture just starts getting more and more weird. [Wolfhilde von Schlittenfahrt, the sexy, new intern in Schinkel's office quickly becomes aware of the dueling stratagems and immediately starts 'busting' in her own stratagems.] Add to that that both Schinkel and the Crown Prince are obsessed with the life and works of Heinrick von Kleist and participate in a secret Von Kleist Society where all forms of strangeness ensue. Working title: Kohlhaas wo bist du?


2013.11.23 18:32
Parametric smackdown: Patrik Schumacher and Reinhold Martin debate at CalArts conference
From the Schumacher quote: "Here the collective value is the unique character and coherent order of the urban field. All players benefit from this if adherence can be enforced."
And the irony seems to come with the notion that Parametrics deals with and draws conclusions from many variables, yet, once the design is set, there is then (a prescribed enforcement of) no more dealing with variables,
...what an imagination! I can see a whole new future architecture: the Le Corbusier Unplugged Style. Look out, Villa Savoye!


2013.12.18 18:38
What's the deal with...
Is it true someone out there is currently working on Delirious Cyberspace: A Retroactive Manifesto for the Internet? I can see it all now.


2013.12.20 18:55
20 December
This year's late Autumn is very different than last year's late Autumn--I've already had to shovel snow four times in the last two weeks. Despite the warmer temperatures, yesterday's and today's walk in the woods was still amidst a white blanket of snow--quite nice, actually. Saw a lone fawn yesterday, in the woods adjacent the cow pasture high point, the third time I'd seen it there since the controlled hunt on 4 November. I get a strong feeling that that's where the fawn last saw its mother alive. It's interesting how this animal's mind registers the spot of last sighting to then be, by default kind of, the spot of possible further sighting. A sadly innocent point of view, or is that exactly how hope operates?
Read this while having a late lunch: "Have you ever stopped to wonder anything about what you see there [ArchDaily] or on Archinect or Dezeen or ArchNewsNow or whatever blog or newsfeed you tune into (or tunes into you) every morning?" Figure out for yourself who wrote that in the book UPS delivered here today. I have to return/exchange one of the other books I received today; Project of Crisis is missing pages 123 through 154. Amazon is express shipping a new copy tomorrow. Such modern times we live in, or is it such Christmas (shopping) times we live in?
Reading over the last week and a half has been very Tafuri centric. So far finished Architecture and Utopia, "Ashes of Jefferson," (I think I'm going to read the chapters of The Sphere and the Labyrinth in reverse order) "The Boudoir in The Expanded Field," and "Manfredo Tafuri, or, Humanism Revisited." Last night I started to re-read Theory and History of Architecture. I'm reading the texts to learn/study the structure of Tafuri's history/theories, with particular focus on how Tafuri fit's Piranesi's Campo Marzio Ichnographia into his history. As I wrote a week ago, "Also, I'm currently re-reading Tafuri's Architecture and Utopia, and I have a heightened awareness of the avant-garde architectural lineage that Tafuri sees the Ichnographia Campus Martius as the protogenitor of. I think it's now possible, however, to 'fabricate' a whole other avant-garde architectural lineage once one understands what the Ichnographia Campus Martius is really all about."
At this point I'm still reading, but I'm also beginning to formulate "a whole other avant-garde architectural lineage." It's rather inspiring to even imagine a whole other architectural history of the last 250 years. Aha, working title: Architecture post Semiquincentennial.