2008.08.15 10:33
has the sun finally set on oma?
The Guggenheim Las Vegas was a risk in a town that is all about risk. Apropos again, contextual even.


2008.08.23 15:16
Peter's canon
One thing that crossed my mind last night was how, when I see the many study models of H&dM...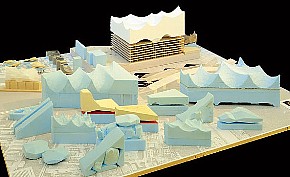 ...and OMA...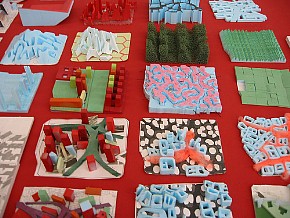 ...I'm reminded of the many study models produced by Gehry for the Lewis Residence...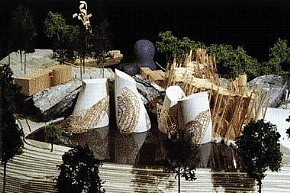 (I may be stretching it, but...)
Gehry's method of design via innumerable study models seems to have become quite influential.
2008.09.18 16:32
H & deM in TriBeCa: 56 Leonard


OMA, Idea Vertical Campus, Tokyo, Japan, 2004


2008.10.14 20:35
Learning from Las Vegas (ad infinitum): An Interview With Charlie Kaufman
"If you extrapolate [the] current situation and current trends and the way architecture is evolving, it's maybe slightly too strong to say that ultimately everything will be embedded in a casino."
--Rem Koolhaas on The Charlie Rose Show March 25, 2002 42 minutes into the show.


2008.12.03 00:44
where is the good new architecture?
Is there really all that much difference between 31 December 1999 and 1 January 2000? They're arbitrary place setters, and not the demarcation of disticnt different times. Metaphorically, the calendar is the cart, not the horse.
Personally, I see the Seattle Library design going back to Kahn's [and Tyng's] mid-1950s Municipal Building designs for Philadelphia. Historical analysis within a space-time continuum is more ongoing productivity and less end-product.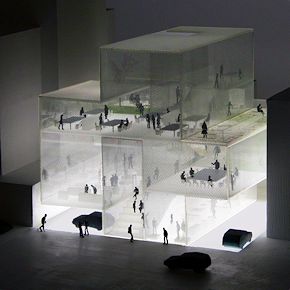 2008 Steady Study Tokyo