2013.11.16 21:18
Street naming logic
The older parts of Philadelphia (streets) have the most logic.
The original plan, today's Center City, has north-south streets numbered going east to west starting at the Delaware River: the river at Water Street, Front Street, 2nd Street, 3rd Street, etc., going at least into the 60s in West Philadelphia. The (major) east-west streets are named for trees, from north to south: Vine Street, Sassafras Street (now Race Street), Mulberry Street (now Arch Street), Cherry Street, Chestnut Street, Walnut Street, Locust Street, Spruce Street, Pine Street.
The number streets extend north and south to the city limits. The (mostly major) east-west streets of North Philadelphia are named for Pennsylvania counties: Columbia, Berks, Susquehanna, Dauphin, York, Cumberland, Huntingdon, Lehigh, Somerset, Cambria, Indiana, Clearfield, Allegheny, Westmoreland, Tioga, Venango, Erie, Butler, Pike, Luzerne, Lycoming, Wyoming.
Philadelphia's land also reaches northeast, and those north-south streets east of Front Street are alphabetical, going west to east: A Street, B Street, etc.
Many of the 'destination' streets are also original 'Indian' trails: Germantown Avenue, Frankford Avenue, Oxford Avenue, Old York Road, Baltimore Pike(?)
There is even a book: Mermaids, Monasteries, Cherokees and Custer: the stories behind Philadelphia street names (1990).


2014.06.27 17:55
27 June 3308x


2015.10.28 14:25
Nonscandinavia: an open-source, image collection for the rest of the world
Of course, several centuries ago, this street was a Lenni-Lenape burial site between the solstice site just up the hill and the camp site further down the valley toward Tekene.


2015.07.28
Quondam's 20th anniversary
To mark Quondam's 20th anniversary redo seeking precedents… …finding inspiration completely blown out to its furthest limit. ...with cad "sites" throughout IQ. I wonder where Giurgola's Roma Interrotta fits within IQ.


2015.07.31
/labyrinth
Just now thought that bilocation could also be a dominate theme especially in the sense of locations throughout IQ.
Is the labyrinth a museum of architecture? I quess that's what it actually is. Do I somehow make full use of the key building drawings plans (and elevations) as to all kinds of locations within the labyrinth? That could certainly lead to all kinds of new and unexpected territory. With bilocation comes lots of superimpositions (as in Philadelphia/ICM in IQ), but there is also the way that some buildings occur in multiple places throughout the new IQ, often multi-locations occur. Is all that also a large part of the museum of architecture labyrinth? I suppose it is.
2015.08.09
brainstorming, etc.
Perhaps either and/or both directions can be labyrinthian (whatever that means).
...the ICM page within 'the Philadelphia School deterritorialized'--start in 1762, but quickly jump to its presence at the University of Pennsylvania and at Kahn's office (was Holmes Perkins the origin?); go through the Bloomer book reference, then the discovery of its two states (and how the photostat of Penn does not match the first state); and finally the match of the ICM axis of life and the Benjamin Franklin Parkway. It's all very much about deterritorialization.


2015.09.20 10:48
The Midwest
I'm curious though, whether the downtowns, when they were still the only things alive, really looked all that different from one another. Like didn't every one of them have some version of a five and dime store?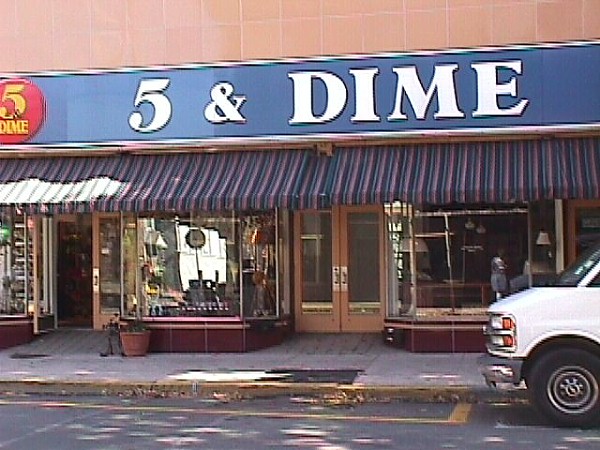 Lambertville NJ 2001.10.15, but could have been Anywhere USA 50 years ago.
No doubt, however, the commercialization of the American town has been inflated.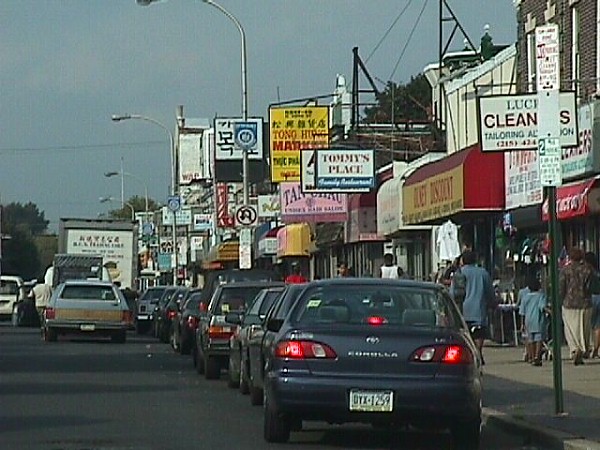 5th Street Olney Philadelphia 2001.09.21 Is this now kind of rare in American cities, or just part of neighborhoods that are presently more known for their higher crime rate?
2015.09.20 20:31
20 September
2004.09.20 13:47
"Considered by many to be his greatest book, Michel Butor's Mobile [first published in 1962] is the result of the six months the author spent traveling across America. The text is composed from a wide range of materials, including city names, road signs, advertising slogans, catalog listings, newspaper accounts of the 1893 World's Fair, Native American writings, and the history of the "Freedomland" theme park. Butor weaves bits and pieces from these diverse sources into a collage resembling an abstract painting (the book is dedicated to Jackson Pollack) or a patchwork quilt that by turns is both humorous and quite disturbing. This "travelogue" captures--in both a textual and visual way--the energy and contradictions of American life and history."
"A gifted disciple of French anti-novelist Alain Robbe-Grillet, Butor is notable because he uses a different technique with every book and turns out intense and interesting fiction just the same." --Time
"Mobile is not only a memorable experience, accomplishing that rich task of all true art--providing the reader with new eyes--but it is also work which fellow writers and artists can profit from because it supplies the best of all ingredients: stimulation." --New York Herald Tribune
"With a lexicographer's zest for words, Butor . . . captures the tone of American clichés, suggests an almost dizzying sense of space and variety, and brings into ironic juxtaposition elements of primitiveness and sophistication that are part of the American myth." --New York Times


2015.09.21 20:57
21 September
institutional critique [sort of]
2010.09.21 15:49
I too, just last week, read of Gandy and his perspective of the Bank of England: "Girardin's unfinished temple even today forces the observer to do a double-take. No matter how much we are prepared for it, the realization that the building is unfinished, and not a ruin, is difficult to internalize. Indeed, the attraction of such architectural indeterminacy led to a fascinating type of didactic representation in the nineteenth century that curiously links John Soane and Joseph Gandy to Violette-le-Duc and Choisy. At the beginning of this chain lies Gandy's watercolor of Soane's Bank of England exhibited at the Royal Academy in 1830. It shows the entire block Soane began working on in 1788 in a cutaway aerial perspective taken from the southeast. A storm has just passed over the building, appearing to leave in its wake a path of destruction brought to light in the ensuing calm. Bu on closer inspection, what at first seems to be a ruin is verisimilarly a projection of the site under construction."
Neil Levine, "The Architecture of the Unfinished and the Example of Louis Kahn" in Fragments: Architecture and the Unfinished (2006), p. 327.
It's interesting to note the metabolic (destructive/creative) nature of Gandy's "view." Perhaps "institutional critique" is inherently metabolic.
There are seeds of "The Architecture of the Unfinished and the Example of Louis Kahn" within Levine's earlier (1989) "Robert Venturi and "The Return of Historicism"".
2009.09.21
...hints about writing/compiling a "novel" text composed of the earlier archinect posts--all of them and somehow filling them out.
2005.09.21 16:08
I'd go to Bryn Athyn and see all the overwhelming architecture there: Bryn Athyn Cathedral, Cairnwood, Glencairn, and Cairncrest.


2001.09.21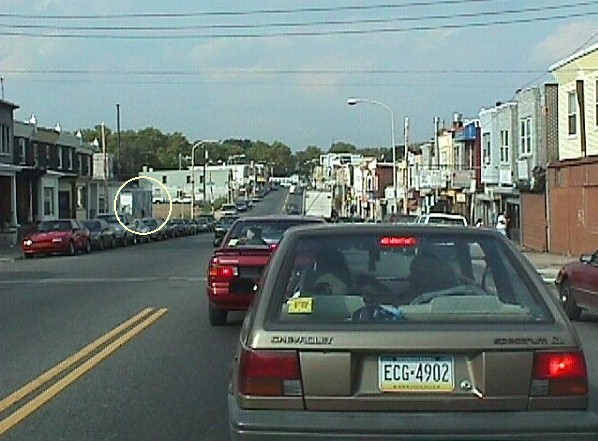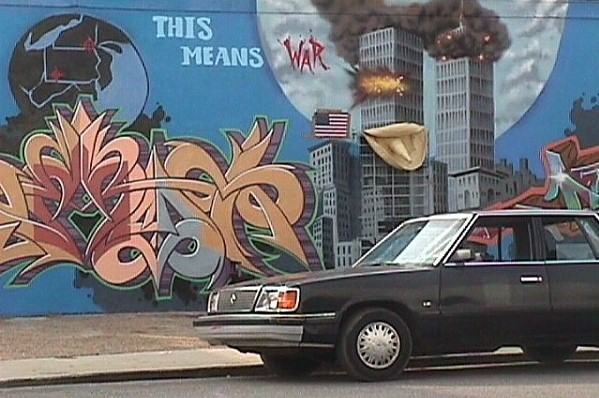 The mural was finished early afternoon 2001.09.12.