LÚon Palustre
archŠologist and historian of art; b. February 4, 1838; d. 1894.
He succeeded Arcisse de Caumont as director of the Societe franšaise d'ArchŠologie, but abandoned this position to devote himself entirely to the study of the French Renaissance. His great work, La Renaissance en France, was published, Vol. I in 1879, Vol. II in 1881, and Vol. III in 1885. It was never finished. Palustre published many works on archŠology and the history of French art.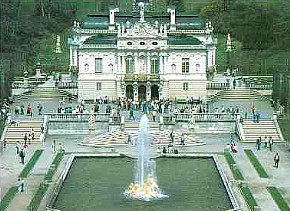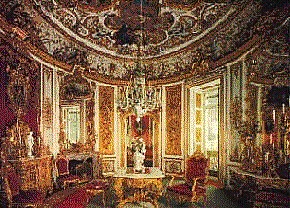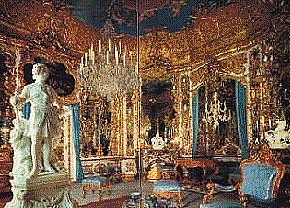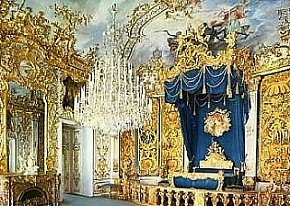 Georg von Dollmann, Linderhof (Bavaria: 1874-79).
In association with Semper, Karl Freiherr von Hasenauer designed at Vienna the Museums of Art and Natural History, built between 1872 and 1884.

Gottfried Semper Der Stil (2d ed. Munich, 1878-1879, 2 vols., 8vo).

1879.05.15 death of Gottfried Semper
Franklin Street United Methodist Church (Cape May, New Jersey: 1879).

A Cape May website describes the Franklin Street United Methodist Church as a "unique Gothic parish [church] that creates a feeling of mass associated with masonry buildings by the use of massive wood corner buttresses and elaborate frames around the doors and windows." This description is certainly true, and the church's unique character is exactly what makes it interesting architecture.

The Franklin Street United Methodist Church has always been an African-American congregation, and thus it might be perfectly appropriate to refer to its style as African-American Gothic.













Images taken 18 September 2000.