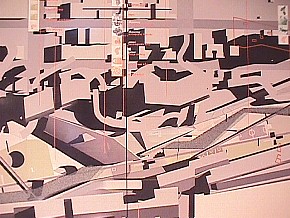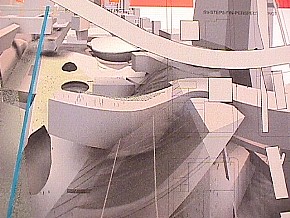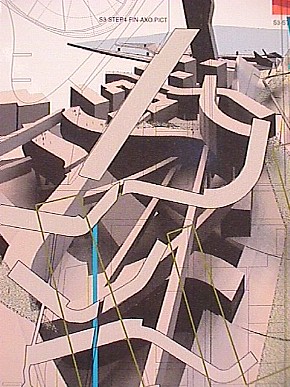 Morphosis, IFCCA New City Park Competition (New York, NY: 1999).
Stephen Lauf, Maison Millennium 001 (Quondam: schizophrenia+architectures, 1999).















Maison Millennium 01 is a composite house comprising Le Corbusier's Maison Dom-ino, the Third Composition, and the stageset for the Palais des Congrès, plus James Stirling's Olivetti Conference Room, and John Hejduk's Bye House.
First presented within the Quondam exhibit schizophrenia+architectures of 1999, the idea of the house is for it to manifest a virtual collage of those building designs that best inherit the legacy of the Maison Dom-ino, which is perhaps the foremost paradigmatic 'building' of the 20th century.