Domestic Museum 2381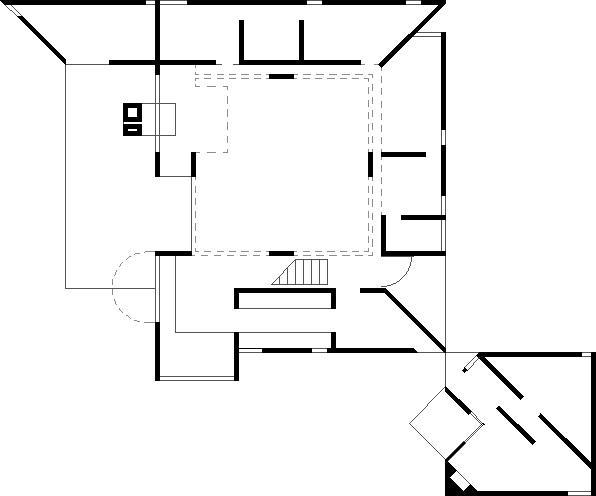 Mitchell/Giurgola Architects, Retreat House (Northern Europe: 1978), plan.
The only place that I have seen this project published is within Process: Architecture No. 2 1977. I found out later that this design was never executed, and it's actual purpose was to be a home for the mistress of a (far) northern Europe automobile manufacturer executive.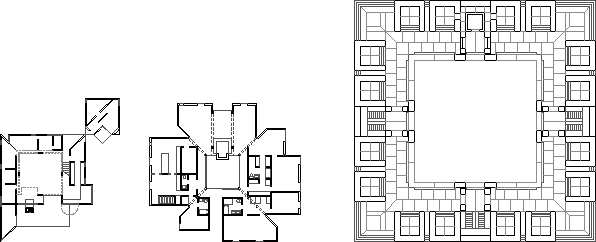 Giurgola's Retreat House design is an interesting composite of earlier projects by Louis I. Kahn, specifically the Goldenberg House and Hurva Synagogue, two project which are also unexecuted.


1996.01.10
scale and architecture
...central space/radiating plan, big central space: Villa Rotunda, Goldenberg House, Retreat House, Gooding House.