plans, section elevation scans

elevations
11062201

elevations, plan
11092401

with domestic elevations
11060201

plan scale comparison
3296

/scale
12071202

with Gooding House, Vanna Venturi House, St. Peterís Basilica window, plans, elevations
12062001

superimposed upon the Vanna Venturi House
12062103

The Philadelphia School plans
12062101 9700
Making it/Thinking Architectural
2009.03.17 17:10

Architectural history flattened.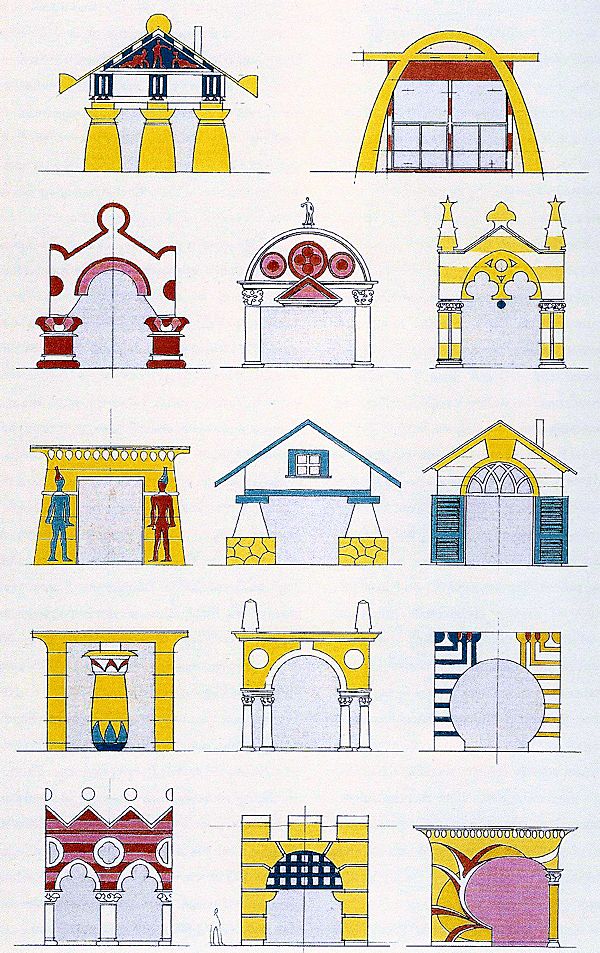 Architectural history reduced to a few lines.




7 Wonders (and a half) of POSTMODERN architecture?
2011.02.16 18:33

Might the whole idea of Strada Novissima (1980) have been inspired by Venturi's Eclectic Houses (1977)?