dossier: Gehry 3247
2005.03.15
notes
...a reenactment trail before and after Kahn's Dominican Sister convent. Luckily, The Institute of Contemporary Art comes before Gehry's Winton Guest House.
2010.08.17 08:46
So, How's Architecture These Days?
An excursus between 'To ERr with SuperGlue and 'Bilocation Syndrome':
1762 Ichnographia Campus Martius
1960-65 Eleanor Donnelly Erdman Hall
1960-67 Dr. and Mrs. Norman Fisher House
1965-69 The Dominican Motherhouse of the Sisters of St. Catherine de Ricci
1977 UNEP Headquarters
1979 Kasperson Residence
1979 Wissenschaftzentrum
1980 The Long Gallery House
1981 Institute of Contemporary Art
1982 Cooper & Pratt House
1982-87 Winton Guest House
1993 Wacko House 002
1993 Sober House 1
1999 Infringement Complex
2001 Ten Zen Men
2001 Room with a View
2002 NATO Headquarters
2006 Parrish Art Museum
2007 Hurva Dormitories
2007 Gooding Trice House
2007 Trivilla Savoye
2008 Hospice Søndergård
2008 Art Souq
2009 Basel Burghof
2011.01.31 12:39
what is our current architectural style called
answer:
Gehry's Winton Guest House Style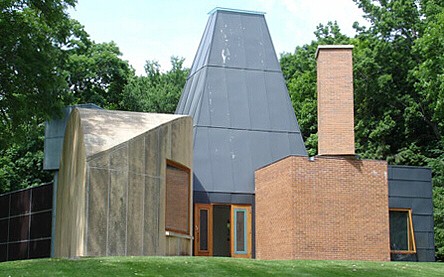 apparently inspired by Morandi's still-life paintings
The Gehry-inspired-by-Morandi Style?