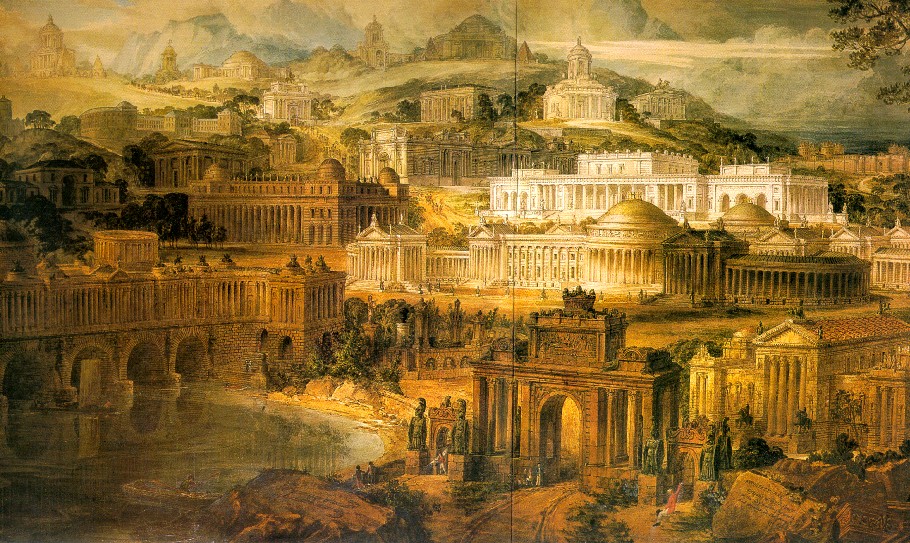 --virtually a Museum of Soane Architecture spread throughout a romantic landscape.

'Architectural Visions of Early Fancy and Dreams in the Evening of Life'. Watercolour drawing by Joseph Gandy, exhibited by Soane in the Royal Academy, 1820. It brings together ideal designs of his [Soane's] early days and improvisations on some of his later works, but executed and unexecuted. The Triumphal Bridge, on the left, was the design with which he won the Gold Medal of the Academy in 1776. In the centre is a design for a Triumphal Arch, intended for Hyde Park Corner, and to the right of this is a version of his 1793 design for the House of Lords. In the centre of the composition is a design for a British Senate House, made by Soane in Italy, 1779.
John Soane (London: Academy Editions, 1983), p. 108a.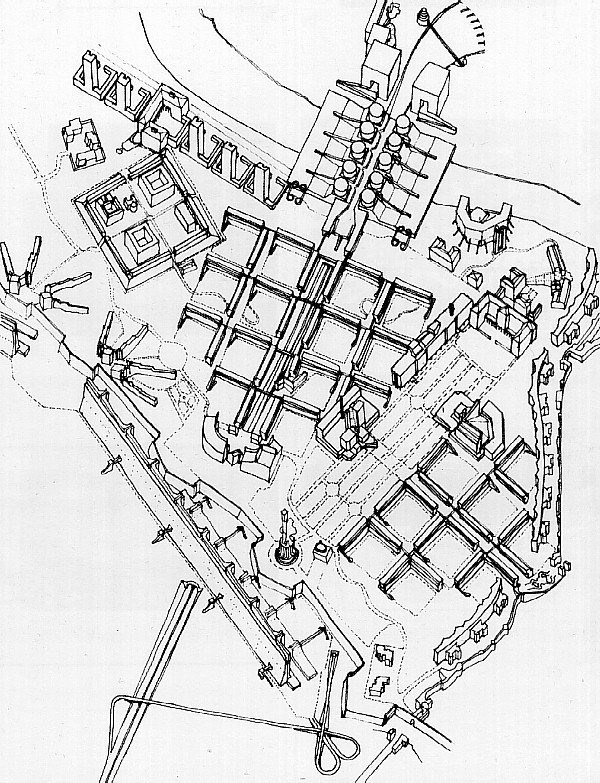 Stirling's [Roma Interrotta] text then reads like a stroll through the Gianicolo, an architectural promenade through the ideal city of his projects, almost like a mapped version of John Soans's oeuvre painted as an ensamble by Gandy.
Anthony Vidler, James Frazer Stirling: Notes from the Archive (New Haven: 2010), p. 215.