Onofrio di la Cava
architect.
He built the aqueduct of Ragusa, Dalmatia, and in 1435 began the Palazzo del Rettore.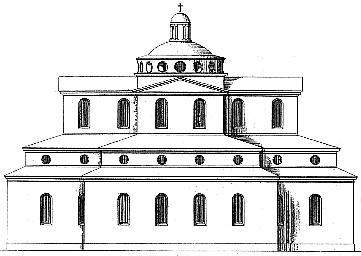 The posterior fašade of the church.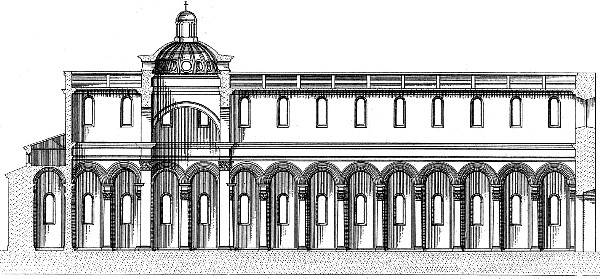 Section of the same.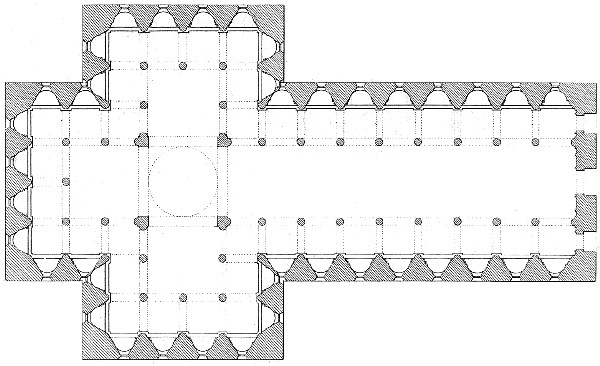 Plan of the Church of the Holy Ghost at Florence; commenced in 1435, from the designs of Philip Brunelleschi, and terminated in 1481, thirty-seven years after his death.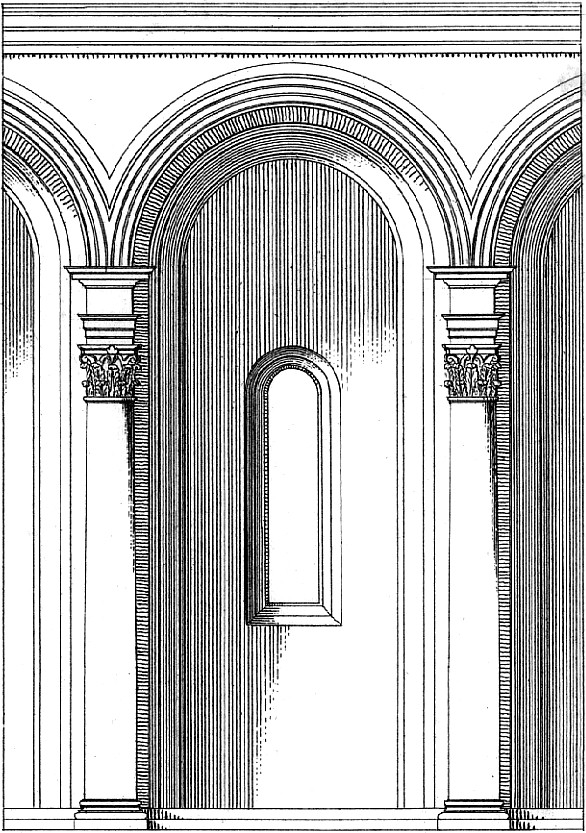 One division of the nave.
Seroux