Giovanni Barile
woodworker (intarsiatore); d. 1529.
Giovanni was a nephew of Antonio Barile. He assisted his uncle in the decoration of the palace of Paudolfo Petrucci in Siena, and made the doors of Raphael's Stanze in the Vatican. He carved the frame of Raphael's "Transfiguration." November 1, 1514, he was commissioned to make a wooden model of S. Peter's according to Raphael's design.


Clément Métezeau (I)
architect; b. about 1479; d. about 1545.
He was master mason at Dreux (Eure-et-Loire), France, and founded a famous family of French architects and literary men. In 1514, with Jean des Moulins, he continued the construction of the Hôtel de Ville at Dreux, begun by Pierre Carón in 1512.


Talayera, Juan de
sculptor.
In 1514 he was employed on the decoration of the cathedral of Toledo (Spain).
1514.01.10 many buildings of the Rialto quarter in Venice were destroyed by fire

1514.03.02 Alessandro Leopardi, Giovanni Celeste, Fra Giovanni Giocondo, and other architects were called before the Doge and Signoria to make proposals for reconstruction of the burned out Rialto quarter in Venice

1514.05.22 three models were presented for reconstruction of the burned out Rialto quarter in Venice

1514.07.18 four models were presented for reconstruction of the burned out Rialto quarter in Venice

1514.08.26 the model presented by Abbondi on behalf of the Proveditori del Sale was selected for the reconstruction of the burned out Rialto quarter in Venice

1514.10.04 the central wooden spire of the cathedral of Rouen was destroyed by fire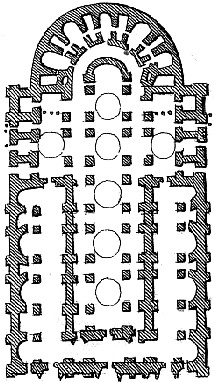 Plan of the Church of St. Peter of the Vatican, as designed by the friar Giocondo de Verona when he was nominated architect to this church with Raphael and Julian Sangallo, after the death of Bramante in 1514.
Seroux