William Adam (II)
architect; d. January, 1822.
One of the four sons of William Adam (I). He outlived his brothers and concluded their various undertakings.


Jean Antoine Alavoine
architect; b. 1778, at Paris; d. November 14, 1834.
Alavoine served with Napoleon's army in Italy. In 1804 he returned to France and entered the École d' Architecture. He built the central spire of the Cathedral of Rouen in place of the one which was burned September 15, 1822. Alavoine was charged with the construction of the Colonne de Juillet in the Place de la Bastille (Paris). After his death his design was modified by his successor Louis Joseph Duc.


Karl Alexander von Heideloff
architect, painter, and engraver; b. February 2, 1788; d. September 28, 1865.
In 1822 he was appointed professor at the Polytechnische Schule in Nürnberg, Bavaria, and custodian of the monuments of that city. Heideloff is best known by his books, Ornamentik des Mittelalters, 1838; Bauhütte des Mittelalters in Deutschland, 1844; Kunst des Mittelalters in Schwaben, 1855; and other works.


Louis Hippolyte Lebas
architect; b. March 21, 1782; d. June 12, 1867.
Lebas was a pupil of the elder Vaudoyer, of Charles Percicr, and of the École des Beaux Arts, Paris. In 1806 he won the Second Grand Prix de Rome. From 1806 until 1808 he served as a soldier in Italy. He was appointed inspector of the construction of the Bourse, Paris, in 1811, built the monument to Malesherbes in the Salle des Pas Perdus of the Palais de Justice, Paris, in 1822, and designed the church of Notre Dame de Lorette, Paris, in 1824. In 1831 he was made architecte conservateur of the fourth section of the monuments of Paris, which comprised the Pont Neuf, the Institut, the Bibliothèque Mazarin and the École des Beaux Arts. In 1840 he was appointed professor of the history of architecture at the École des Beaux Arts. For many years he conducted the most important private architectural school in Paris. Among his 725 pupils were the two Labrouste (1833 1843) and Charles Garnier.


1822.09.15 the spire of wood of the cathedral of Rouen, by Robert Becquet, destroyed by lightning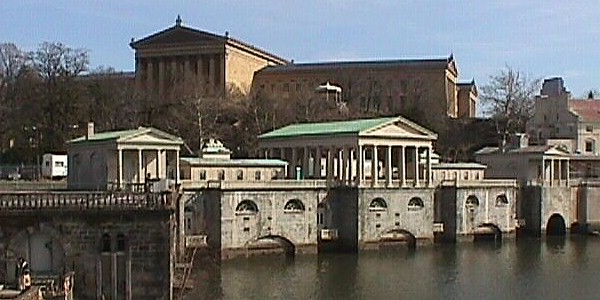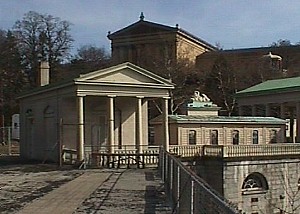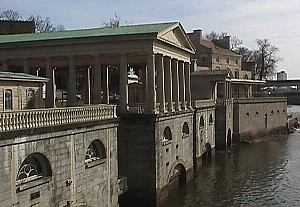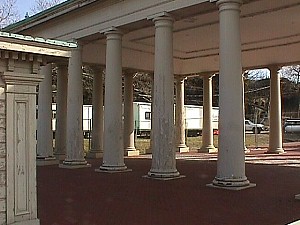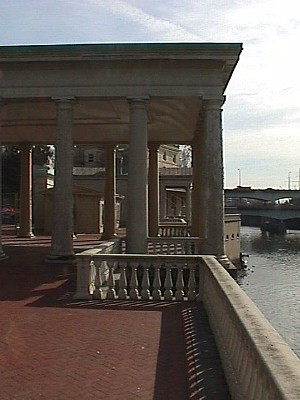 Frederick Graff, Fairmount Waterworks (Philadelphia, PA: 1812-22), images: 1999.02.11.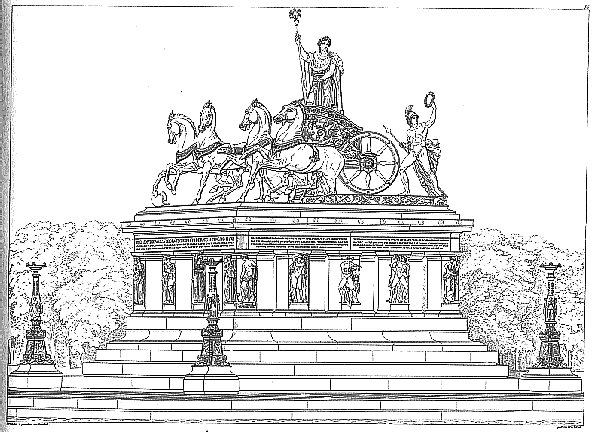 Karl Friedrich Schinkel, Monument to Freidrich the Great (Berlin: 1822).