Harvey Lonsdale Elmes
architect; b. February 10, 1814; d. November 26, 1847.
A son of James Elmes. He studied architecture with his father. In 1836, acting on the advice of B. R. Haydon, the painter, Elmes made designs for S. George's Hall, Liverpool (England), and was successful among eighty-five competitors. S. George's Hall was begun in 1838, and completed after Elmes's death by C. R. Cockerell. Elmes designed, also, the Assize Courts and Collegiate Institution at Liverpool, and the county lunatic asylum at West Derby.


Ludwig Förster
architect; b. 1797 (at Bayreuth, Bavaria); d. June 16, 1863.
Förster received his training at the academy in Munich and from the architect Nobile in Vienna. He had a considerable practice in Vienna. His most important undertaking was the establishment in 1836 of the Allgemeine Bauzeitung, Vienna, the leading German architectural periodical.


Matthew Habershon
architect.
In 1842 he went to Jerusalem to arrange for the erection of the Anglican cathedral which was built from his designs. Habershon published The Finest Existing Specimens of Ancient Half-timbered Houses in England, (London, 1836, folio).


Robert Mills
architect.
After 1829, when Charles Bulfinch retired, the office of supervising architect of the Capitol at Washington was vacant until July 6, 1836, when President Jackson appointed Robert Mills, a former assistant of Benjamin Latrobe. He held the office until 1851.


Sir Joseph Paxton
landscape gardener and architect; b. August 3, 1801; d. 1865.
The son of a farmer, in 1823 he entered the service of the Horticultural Society, which had leased the gardens at Chiswick (England) from the Duke of Devonshire. In 1826 he was appointed by the Duke superintendent of the Gardens of Chatsworth. In 1836-1840 he built the great conservatory at Chatsworth. Paxton built the Crystal Palace of the great Exhibition of 1851, on the principle of a very large greenhouse, and deserves the credit of the bold innovation. He was knighted in 1851. He designed several important buildings and published many works on botany and gardening.


Augustus Northmore Welby Pugin
architect and designer; b. 1812; d. 1852.
He was taught to draw by his father, Augustus Pugin, and was, like him, an enthusiastic admirer of medieval art. At the age of fifteen he was employed to make designs for furniture and goldsmith's work. At the age of twenty he took up the study of architecture, and interested himself in stained glass, metal work, embroidery, and the like. He built many Catholic churches and the cathedral in Saint George's Fields, London. At Ramsgate, England, he built much; and he worked on the houses of Parliament under Sir Charles Barry. He published Contrasts, a Parallel between the Noble Edifices of the Fourteenth and Fifteenth Centuries and the Present Day (1836, 1 vol. 4to); The Present State of Ecclesiastical Architecture in England (1843, 1 vol. 8vo); Design for Iron and Brass Work in the Style of the XV and XVI Centuries (1838, 1 vol. 4 to); Details of Ancient Timber Houses of the Fifteenth and Sixteenth Centuries (1836, 1 vol. 4to); The True Principles of Pointed or Christian Architecture (1841, 1 vol. 4to); Glossary of Ecclesiastical Ornament and Costume (1848, 1 vol. 4to).


Charles James Richardson
architect.
A pupil of Sir John Soane. He published numerous architectural works, the most important of which are: Architectural Remains of Elizabeth and James I (1836, 1 vol. folio), and Studies from Old English Mansions (4 vols. folio 1841-1848).


Edmund Sharpe, M. A., F. R. I. B. A.
architect; b. October 31, 1809; d. May 8, 1877.
Received the degree of B. A. at S. John's College, Cambridge, in 1833, and M. A. in 1836. In 1832 he was elected travelling Bachelor of Arts for the University, and spent three years in the study of architecture in France and Germany. He became a pupil of John Rickman, and in 1836 established himself at Lancaster, England. He was a profound student of medieval architecture, and published many important works on that subject: Architectural Parallels (1848, 1 vol. folio with supplement); Decorated Windows (1 vol. 8vo, 1849); The Seven Periods of English Architecture (1 vol. 4to, 1851), and numerous articles in architectural periodicals.


Henry Shaw
architectural draftsman; b. July 4, 1800; d. June 12, 1873.
Employed by John Britton to illustrate his Cathedral Antiquities of Great Britain, making especially the plates for Wells and Gloucester. He published Dresses and Decorations of the Middle Ages (1843, 2 vols.); Decorative Arts of the Middle Ages (1851); Details of Elizabethan Architecture (1839); Encyclopredia of Ornament (1842); Specimens of Ancient Furniture (1836).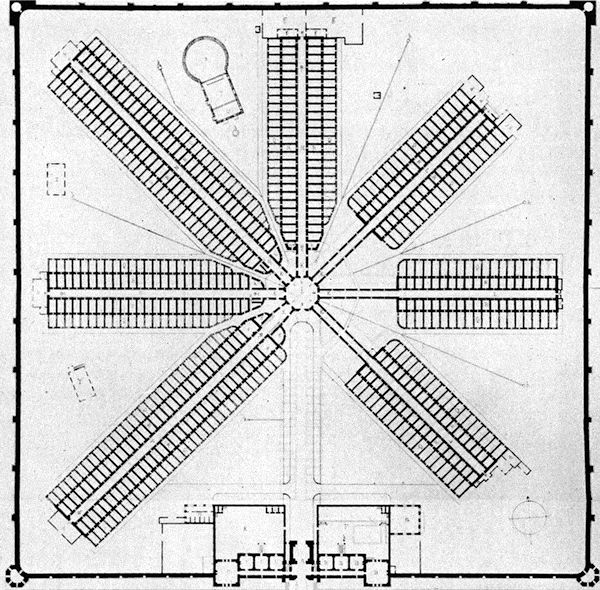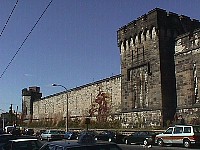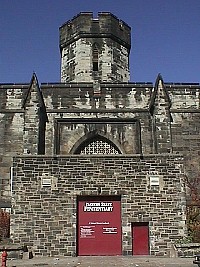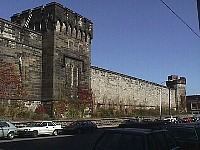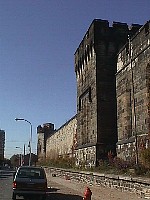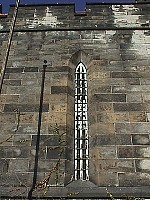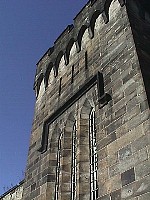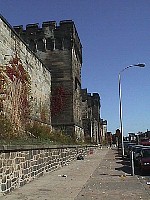 John Haviland, Eastern State Penitentiary (Philadelphia: 1823-36), images: 1998.11.04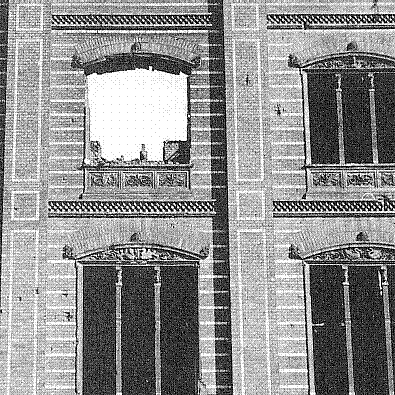 Karl Friedrich Schinkel, Bauakademie (Berlin: 1831-1836), pp.SAE SAE.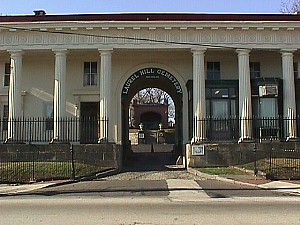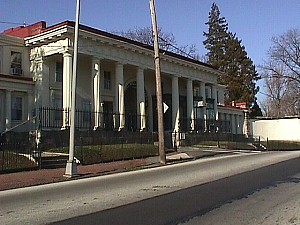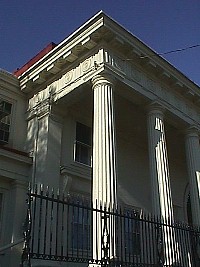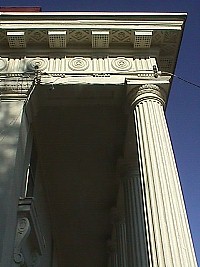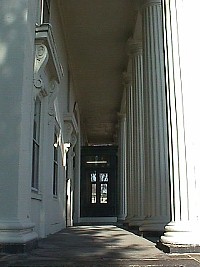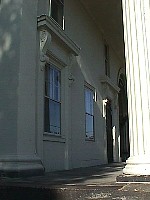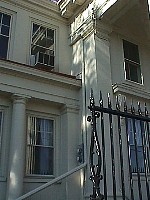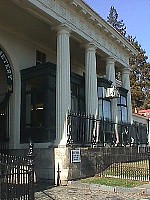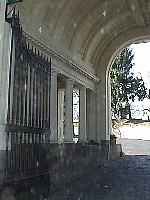 John Notman, Laurel Hill Cemetery Gatehouse (Philadelphia: c. 1836), images: 1998.12.09.