John Raphael Brandon
architect; b. 1817; d. 1877.
John Brandon was articled to W. Parkinson, architect, in 1836, and, with his brother, Joshua Arthur, established an office in London. The brothers Brandon were especially students of English Gothic architecture, and are best known by their books: Parish Churches, London, 1848, 1 vol., 8vo.; Analysis of Gothic Architecture, London, 1847, 2 vols., folio; and Open Timber Roofs of the Middle Ages, London, 1849, 1 vol., 8vo.


Rafael Contreras
architect; b. September 23, 1824; d. March 29, 1890.
His father, Don José Contreras, architect of the city of Granada (Spain), had charge of the Alhambra palace near Granada. Rafael succeeded him, and November 23, 1847, was commissioned to restore the palace. He has been succeeded by his son, Don Mariano Contreras. Rafael published Estudio descrílítivo de los monumentos arabes de Granada, Sevilla y Cordoba, etc. (3d ed. 1885, 1 vol., 8vo); Recuerdos de la Dominacion de los Árabes en España (1882), etc.


Joseph von Egle
architect; b. November 23, 1818; d. March 5, 1899.
He was educated at the polytechnic schools of Stuttgart, Nuremberg, and Vienna, and attended (1839-1841) the Academy of Architecture in Berlin. In 1847 and 1848 he served as the correspondent of the Allgemeine Bauzeitung in North Germany, England, and Italy. He was made professor at the polytechnic school in Stuttgart in 1850, in 1857 was appointed Hofbaumeister, and in 1884 Hofbaudirector in Würtemberg (Germany). He built the Polytechnikum (1860-1865), remodelled the royal palace (1864-1867), built the Gothic Marienkirche and the new Catholic church, all in Stuttgart (Germany).


Gaspard Fossati
architect.
In 1847, under the sultan Abdul Mesjid, Fossati began the restoration of the church of S. Sophia at Constantinople. He published Aya Sofia, Constantinople, as recently restored, London, 1852 folio.


Millet, Eugene Louis
architect; b. May 21, 1819; d. February 24, 1879.
An associate of Viollet-le-Duc and Henri Labrouste. In 1847 he was appointed diocesan architect of Troyes and Chalons-sur-Marne, France, and restored the cathedral of Troyes. In 1855 he was made architect of the château of Saint-Germain-en-Laye, near Paris. Millet published Monographie de la restoration du château de Saint-Germain-en-Laye (Paris, 1892, 1 vol. folio).


Salzenberg, Wilhelm
architect.
He was a pupil of Schinkel. During the restoration conducted by Fossati (above) at the church of S. Sophia in Constantinople, in 1847-1848, Salzenberg was commissioned by the king of Prussia to examine the construction and decoration of the building. He published his results in 1854, under the title, Alt-christliche Baudenkmale von Constantinople (1 vol. folio). This won for him the silver medal of the Royal Institute of British Architects in 1855.


In 1847 Semper began the new museum at Dresden.


1847.04.21 death of Friedrich von Gärtner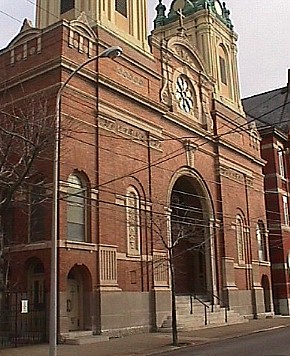 Edwin Forrest Durand, St. Michael's Catholic Church (Philadelphia, PA: 1846-47), image: 2000.11.11.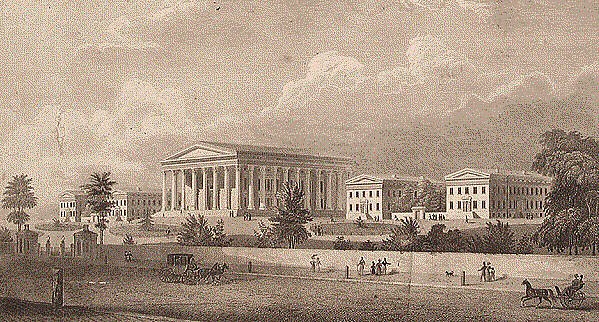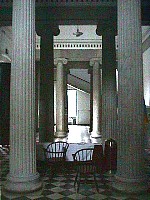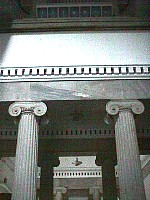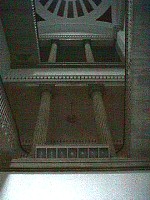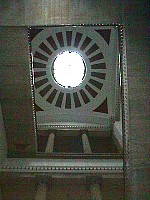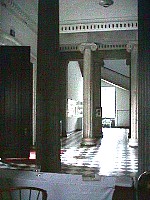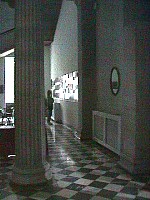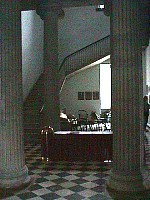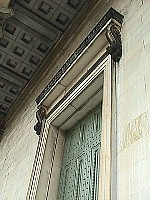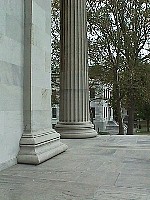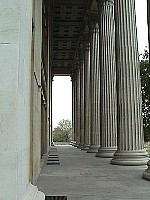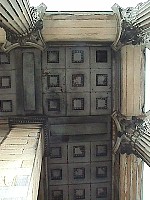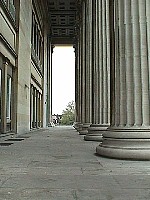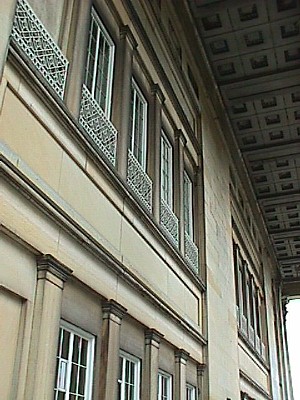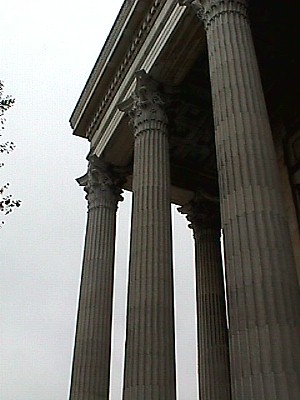 Thomas Ustick Walter, Founder's Hall (Girard College, Philadelphia: 1833-47), images: 1998.09.30.