1999.03.13
21st century buildings
I was just thinking tonight how I seem to have the ability to think about (design) what the next big "style" will be well before it actually happens, and along those lines I thought one easy way to figure out what's going to be next is to look at the late work Le Corbusier and then take it a step further. I immediately thought of the Olivetti project and these wild curvy, wiggly office towers, and even then crashing them together. Moreover, the way that Olivetti is on a raised "terrain", I thought of easily creating a "terrain" out of pieces of the Media base model, and then having that raised on pilotis. The imaginative designs on this theme alone are boundless.
I next thought how Quondam could (should?) in 2000(+) exclusively present 21st century buildings, i.e., buildings designed within the first days, weeks, months, year of the 21st century -- of course, these buildings will be entirely my design--"History is largely controlled by those who write it."


2000.07.23
blob and box
...the first to write about Le Corbusier's Olivetti Headquarters design as the first manifestation of blob and box [and mat], and Stirling's Olivetti Headquarters as the second manifestation of the blob and box [and mat].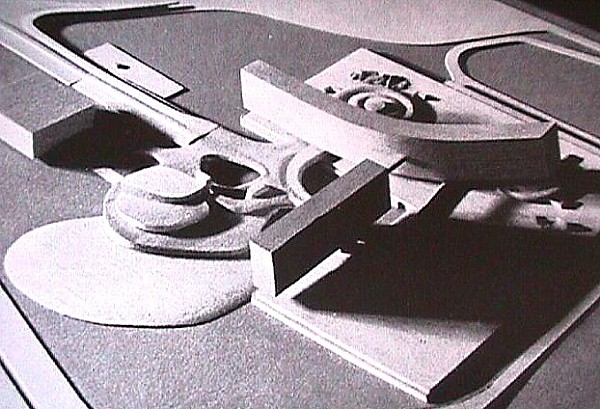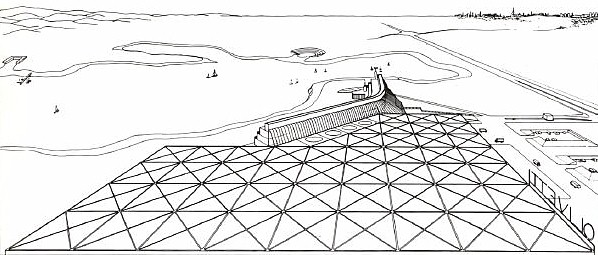 2005.09.14 14:07
Mat buildings
Now look at Le Corbusier's design for the Electronic Calculation Center Olivetti, Rho-Milan, 1963-64--it's got mat, blob and funky hi-rise all in one. The first to reenact this one was Stirling with his unbuilt design for the Olivetti Headquarters, Milton Keynes, 1971.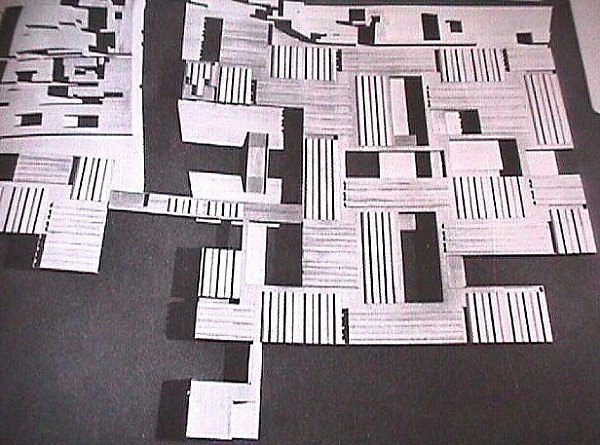 The new Hospital of Venice, 1965 in Le Corbusier 1957-1965, p. 141.
2005.09.15 13:52
Mat buildings
Given that mat buildings have a strong precedent with Le Corbusier's design for a hospital of Venice, the notion of using similar mat buildings as part of the solution to New Orlean's architectural future isn't all that off the mark.


2007.11.10 18:21
The End of Boxes
The Beginning of Blobs?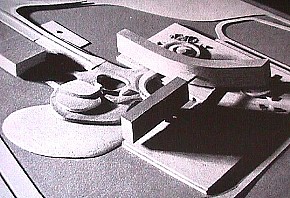 Le Corbusier, Electronic Calculation Center Olivetti at Rho-Milan, 1963-64.
2007.11.11 16:10
The End of Boxes
Conjecture: Kiesler's Endless House project may well have inspired the 'blob' elements within Le Corbusier's Electronic Calculation Center Olivetti at Rho-Milan for there are more endless-house-like elements within the Olivetti Center design.


2007.11.11 17:30
The End of Boxes
from Oeuvre Complète, Vol. 7: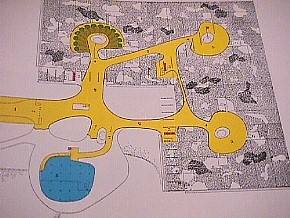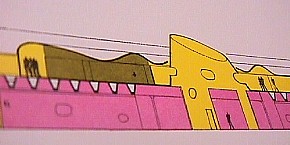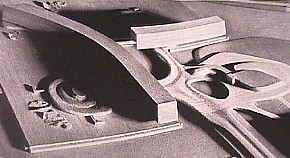 The design is an interesting combination of box, blob and mat.