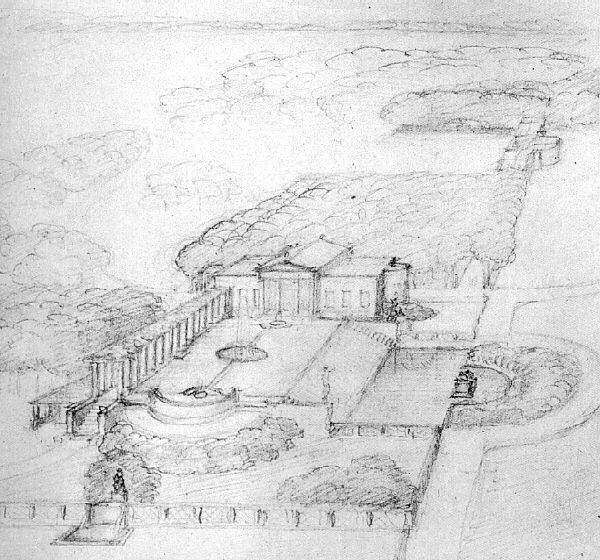 "The Crown Prince [later Friederich Wilhelm IV] counted Schinkel as one of his teachers, at least as far as architecture and drawing were concerned. Schinkel's instruction to the Crown Prince was always based on concrete examples from his practice. The prince accompanied the creation of the Charlottenhof park and palace with an unusually large number of sketches and plans, and esteemed his own part in the planning very highly."
Heinz Schönemann, Karl Friedrich Schinkel: Charlottenhof, Potsdam-Sanssouci, 1997.
2010.10.24
Schinkel -- Venturi ?
There is a very interesting/intriguing similarity between Schinkel's Jagdschloss Antonin and Venturi's Guild House. There is the antler-antenna connection and the three dimensional set-back of both buildings.