Karl Friedrich Schinkel
architect; b. March 13, 1781; d. October 9, 1841.
In 1797 he entered the Academy in Berlin and studied under David and Friedrich Gilly. In 1820 he was appointed professor in the Academy at Berlin and in 1839 Oberlandbaudirector. He visited Italy, including Istria and Sicily, France and England. In 1834 he made a design for a royal palace on the Acropolis at Athens which, fortunately, was never executed. Among the most important of his buildings are the museum in Berlin (1824-1828), the Royal Theatre in Berlin (1819-1821), the fine Nicolai Kirche at. Potsdam, the Königs-Wache in Berlin (1818), the Schloss-Wache in Dresden, the fine architectural school in Berlin, the Charlottenhof and Casino at Potsdam, etc. Schinkel was much interested in the construction of Protestant churches in the Gothic style, the most important of these being the Werder Kirche in Berlin. He made a design for the completion of the cathedral of Cologne, which was never executed.
1801 1810 1815 1817 1818 1819 1821 1822 1824 1825 1826 1827 1828 1829 1830 1832 1833 1834 1835 1836 1837 1838 3120b 3120p 3123g 3123s 3123t-3124v 4014
chronological list of works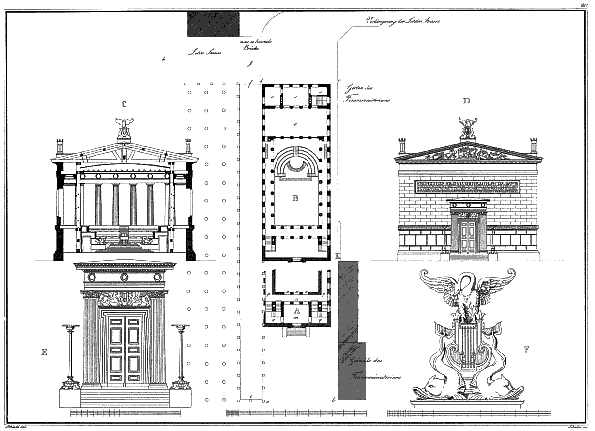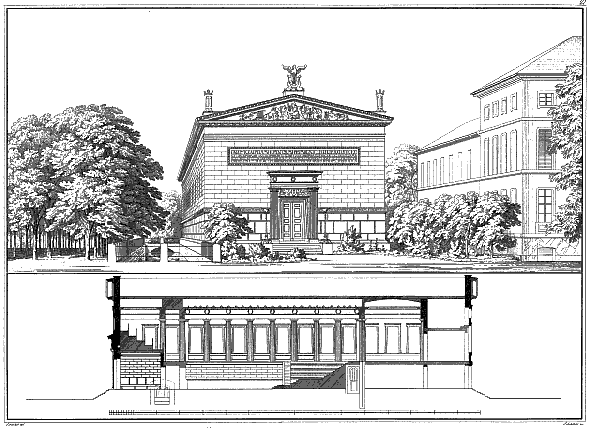 Karl Friedrich Schinkel, Singakademie (Berlin: 1818).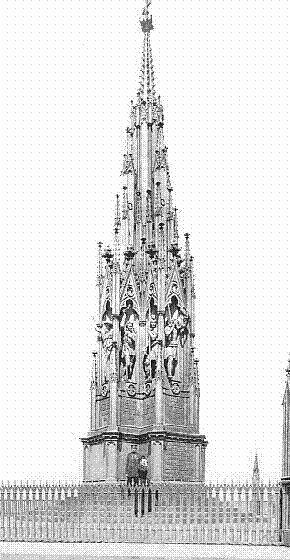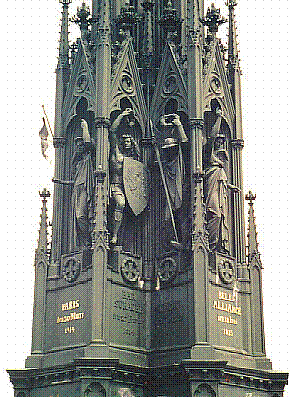 Karl Friedrich Schinkel, Kreuzberg Monument (Berlin: 1818-1821), p.SAE.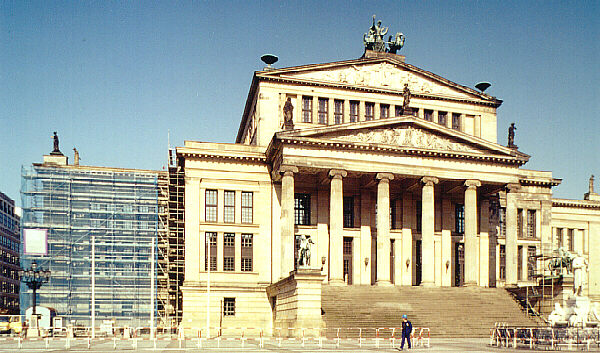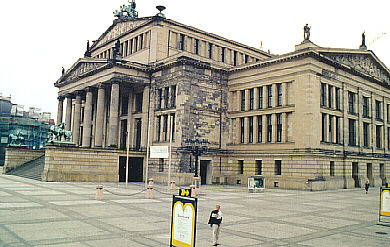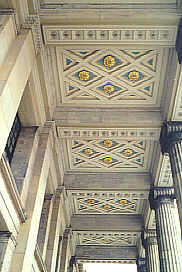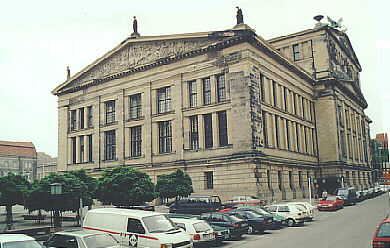 Karl Friedrich Schinkel, Schauspielhaus (Berlin: 1819-1821), pp.SAE SAE.