2015.05.26 08:47
New photos of E. Fay Jones' Thorncrown Chapel unveiled to mark 35th anniversary
Is there any actual evidence that "imitating Frank Lloyd Wright is invariably not productive at all?" I understand the implication of such a supposition, i.e., to be productive you must progress, but is there really any evidence that imitating FLW leads directly to non-progress?


2015.05.26 12:35
New photos of E. Fay Jones' Thorncrown Chapel unveiled to mark 35th anniversary
...the Massaro House isn't even a copy, it's an attempt to produce an original.
...the present Barcelona Pavilion is an exact copy of the original Barcelona Pavilion. If the present Barcelona Pavilion were exact to your specifications above, i.e., the exact same materials as the original, then it wouldn't be a copy, it would be the original. The galleries of the present Barnes Foundation are an exact copy of the original galleries of the Barnes Foundation.
I'm more concerned over recognition of the distinction between copy and imitation. And I'm concerned over DWL's use of definitive language where really there are no definitives.
Here's an example of architectural design via (digital data) copying: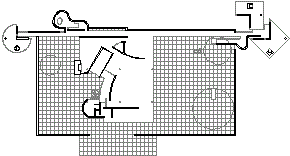 There is no imitation involved at all.
2015.05.27 12:21
They're promising us jetpacks again (and deeper basements)
Here's the ground plan of the big-idea utopian or futuristic speculation massively scaled project I'm currently working on.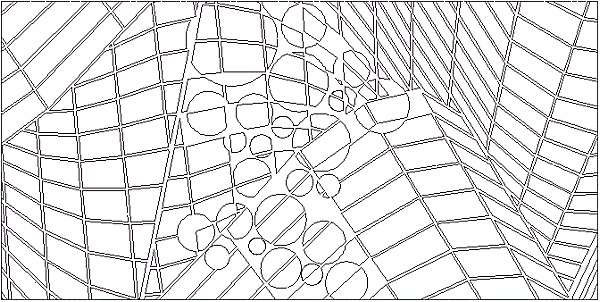 2015.06.25 09:37
Why are people so fascinated with classical architecture?
Las Vegas learning from Piranesi is so next month. Why do I get the feeling that 5233 is now adjacent the Luxor's Sphinx? Akhenaten's quartz pyramid wo bist du? Not Merrill lynched, more just hung out to dry.


2015.09.20 20:28
20 September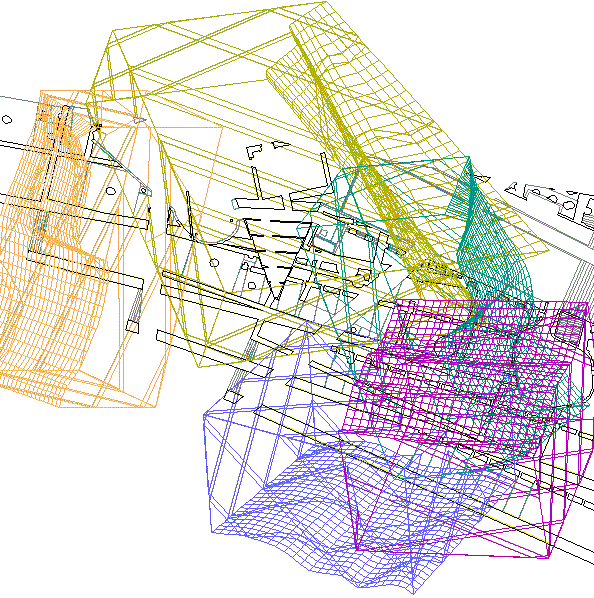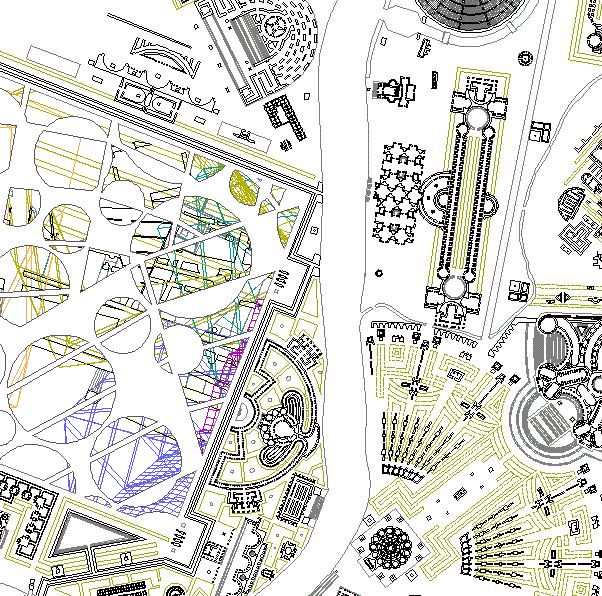 2001....remember to call out the Venturi quote flaws--so flaws lead the way to paradigm shifts?
2004....The combination of Le Corbusier, Hejduk and Izenour is indeed odd, but it might just be the perfect combination for New Wildwood architecture. Is the Bye/Gooding House a precursor?
1972...."When Modern architects righteously abandoned ornament on buildings, they unconsciously designed buildings that were ornament. In promoting Space and Articulation over symbolism and ornament, they distorted the whole building into a duck. They substituted for the innocent and inexpensive practice of applied decoration on a conventional shed the rather cynical and expensive distortion of program and structure to promote a duck; minimegastructures are mostly ducks.
It is now time to reevaluate the once-horrifying statement of John Ruskin that architecture is the decoration of construction, but we should append the warning of Pugin: It is all right to decorate construction but never construct decoration."
2015....maybe that's what later 21st century architecture will be all about--constructed eco-decoration.
2015.09.21 22:16
kapow!
Since all the 2D/3D blocks are atypical, I'm presently working with the notion of filling the blocks atypically as well.