2015.09.24 11:25
In the future, everything will be a museum.
atypical: content for a museum


2015.09.24 19:53
In the future, everything will be a museum.
museums as content of a museum? 3724g 3724h
Does that mean that, in the future, everything will be a museum in a museum?


2015.09.24 20:50
kapow!
now you're definitely not getting the clues
or
multiple choice
Museum of Art Display Failures
Museum of Provincial Art
Museum of Double Standards
Museum of Reality Show Art
Museum of Public Voices
or
...it sounds like you're well on your way to designing a specific Siamese-twin museum: a museum of retro-active architecture co-joined with a museum of pro-passive architecture. If two buildings are not allowed, then design the operation that will split the two.
or
hope you're enjoying . . .


2015.09.25 11:59
In the future, everything will be a museum.
...the notion that "most buildings used to be part museums or at least art galleries when they were built with the inclusion of "ornament" (i.e. art) either applied or an integral part of their structure" is very provocative and even inspired. It's like, forget the notion of "in the future everything will be a museum" because, in fact, most buildings already were museums.
[And, I have to ask, and not at all to detract from your contribution here but, did this notion occur to you within the context of this thread, or is this something already 'discussed' elsewhere and I've just missed it?]
Since Victor Hugo there's been the notion that historic buildings were texts, but it seems the notion of buildings as museums in themselves seems something new and even beyond that. Over a decade ago now I discussed the notion of art being appositional to architecture, and also, back then, the notion of architecture being a delivery of content, yet I never associated the 'applied' art and 'content' as then also manifesting a type of museum. I don't know if it means much to anyone else, but what you wrote above produced a huge a-ha moment for me, and the prospect of now again designing buildings as museums themselves seems to offer a fruitful new approach toward future architecture.
ps Excuse any hyperbole on my part; I just really like this idea.


2015.09.26 09:41
LA's redesigned Petersen Automotive Museum: so bad the public will love it?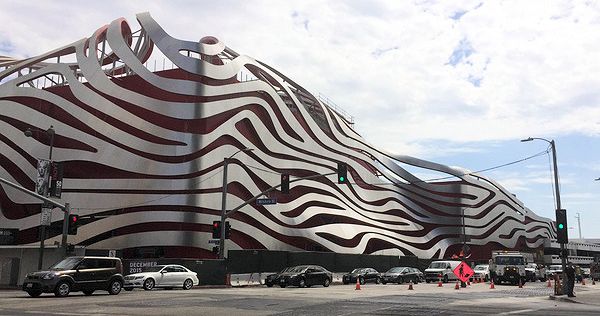 Admittedly judging only from the above photograph, nonetheless, I like it (as architecture). It conjures up a variety of sentiments and thoughts in my mind, like does this portend some aspect of the rest of this century or is it already a period-piece?--I suspect the former. And it's not just flashy; it actually seems to be attractive.
2015.09.26 13:08
12 September
more additions
REX Necklace Residence Long Island 2013/2015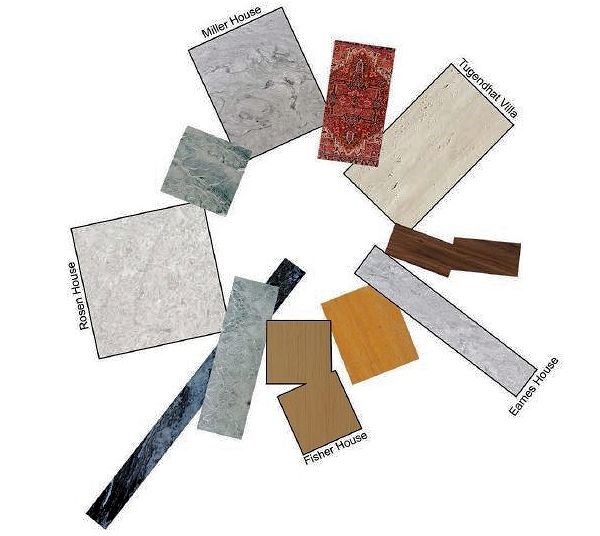 REX Calvin Klein Voyeur House Singapore 2014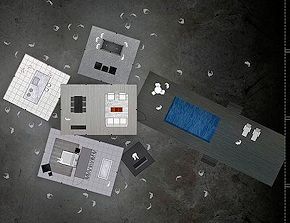 Inspired to design another house as a string of older period pieces, like maybe even the major rooms of Versailles arranged as a necklace.
Or at least try turning any of these virtual paintings into building floor plans, along the lines of further developing these--7701x.
All the same, the string-along appositional approach adds a new twist, kinda.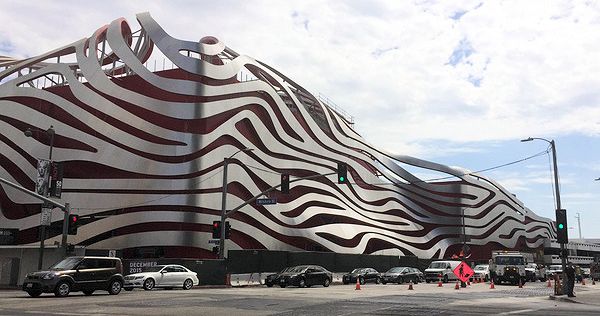 2015.09.28 21:52
LA's redesigned Petersen Automotive Museum: so bad the public will love it?
previously here at archinect/forum:
2015.05.08 10:40
Architecture Critic Mark Lamster: "We systemically encourage bad building."
The real problem is that new development isn't junky enough.


"Junky is so uniquely 21st century. I love all of it!"
[In the future,] Junky Architecture will no doubt be linked to accelerationism.


2015.09.29 12:08
LA's redesigned Petersen Automotive Museum: so bad the public will love it?
2015.05.08 12:42
Architecture Critic Mark Lamster: "We systemically encourage bad building."
Don't just embrace the junk, make it junkier!
that's exactly accelerationism!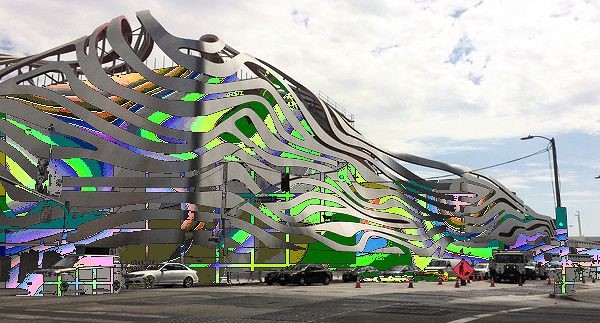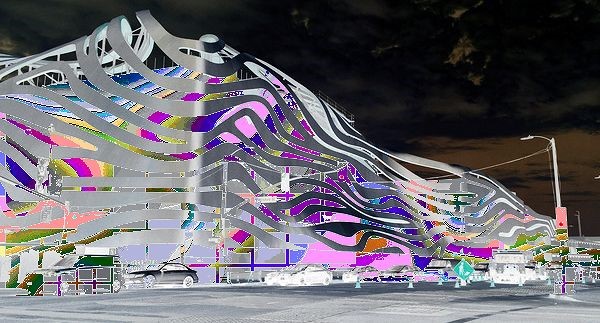 2015.09.29 20:51
Herzog & de Meuron's concept for new Vancouver Art Gallery released
Damn! I was so sure it was gonna look like this: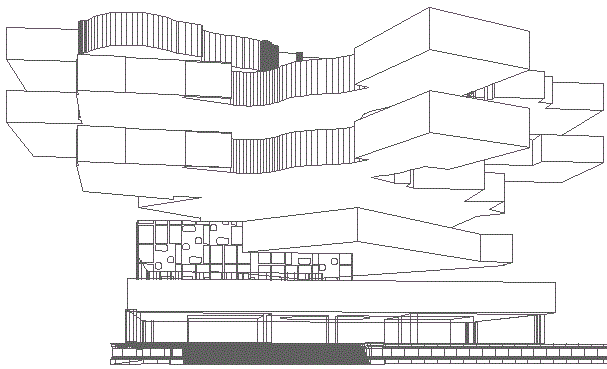 [virtual] Museum Museum 2013.08.29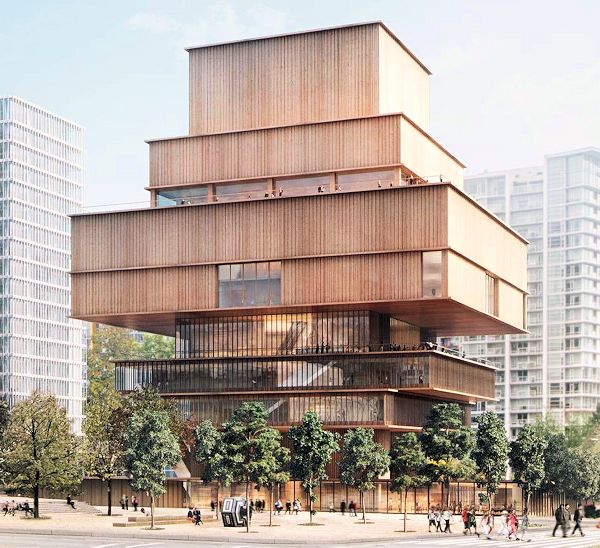 Herzog & de Meuron New Art Gallery Vancouver


2015.10.07 11:43
7 October
Just started reading some Harman and already find myself wondering if the next step is "everything's the same thing."
Inside Elizabeth's restaurant, Savannah, Georgia, 1986.
SL: Everything's the same thing.
JW: And what is that thing exactly?
...finished dinner and started dessert...
SL: It's all a wavelength.
JW: That's a good answer.
2015.10.30 09:59
Geoff Manaugh, Smout Allen, and co. investigate the future of Los Angeles in a new exhibition at the USC Libraries
"The gamification of museums is another disturbing trend." Ha!
The museification of museums is next. Pre-shrine wo bist du?


2015.11.06 21:15
Reinier de Graaf: "The western architectural ivory tower has become a theatre of the absurd"
It's true, a theater of the absurd is indeed very 20th century. The theater of the 21st century involves the approaching fulfillment of assimilation and the ever increasing metabolic dualism, a bilocational theatrics even.


2015.11.07 12:48
1-star Amazon reviews of famous architecture texts
...the truth is I really don't "need" to do anything that someone else here thinks I need to do, especially those that try to somehow enforce limits. When the internet was new there was a real sense of it being a place of unlimited possibilities. It's a shame to see real world prejudices steadily ruining all that.


2015.11.24 21:34
Saudi Arabia's uneasy relationship with its cultural heritage of Mecca and Medina
"In the future, all the past (and even the present) will be a fiction."


2015.12.04 23:01
Let's talk about a building
What did the local police tell Nouvel that they wanted from their new building. What were their concerns? (What are the concerns of all the police in Belgium and Europe at this time in history?) Did the police speak of terrorist threats along with all the regular issues of law enforcement? Did Nouvel carefully consider what a police headquarters really means to this part of the world at this point in time?
I have a feeling that the design of this building/project actually reflects the concerns of the police and the local citizenry, as well as reflects Nouvel's consideration of all the concerns. [And when I have more time, here's where the notion of civic architecture, analogous city, and police presence in today's Belgium is discussed.]
Do the people that live around and near this project feel in any way safer because of this formidable police presence? I wonder.


2015.12.18 17:12
18 December
2013.12.18 18:38
Is it true someone out there is currently working on Delirious Cyberspace: A Retroactive Manifesto for the Internet? I can see it all now.
2015
Anything to offset the overwhelming mediocrity.