2012.02.20 12:00
an architecture of memory lane






FDR Memorial Park Competition, Washington, D.C., 1960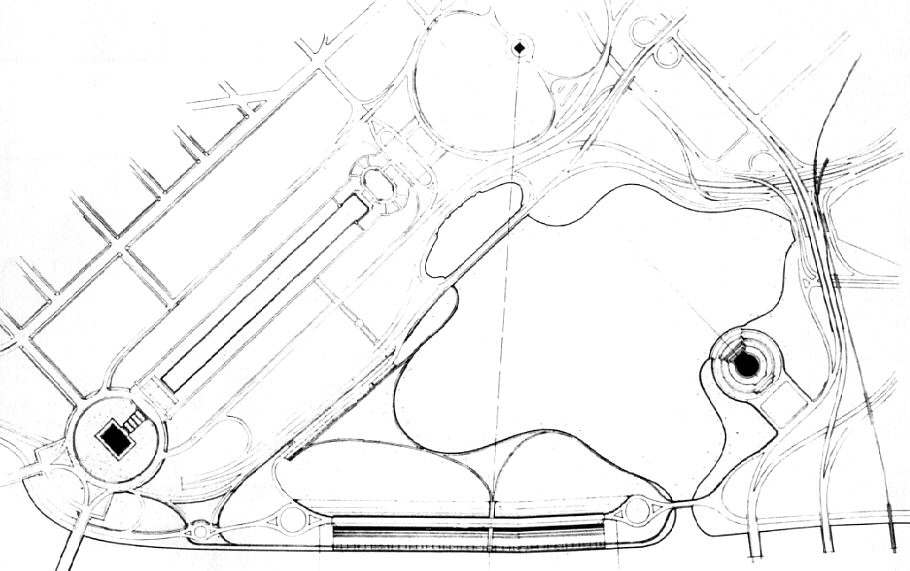 2012.08.08 18:38
The Philadelphia School, deterritorialized
It's nice when coincidences spur a story.



Mitchell/Giurgola's Acadia National Park Headquarters building, 1965...
Putting a concentrated focus on the building, got me wondering why it seems so unique within the Mitchell/Giurgola oeuvre. Unlike many other M/G designs, its pedigree is not at all easily discernible. Then, because of ongoing "Philadelphia School" work, I was studying Kahn and Noguchi's Levy Memorial Playground designs, particularly the third version from late 1963.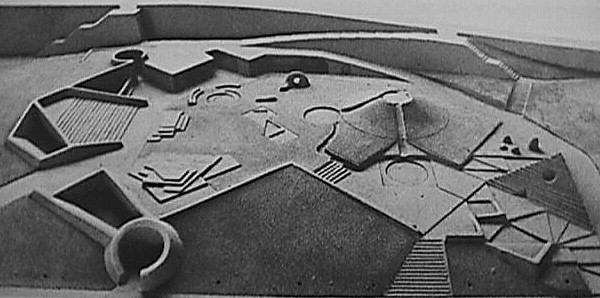 The pyramidal form in the lower right corner is very likely the earliest precedent for the Acadia design, yet Kahn himself added further precedent for the Acadia design via the very early 1965 design of the building for the Council of Islamic Ideology at Islamabad...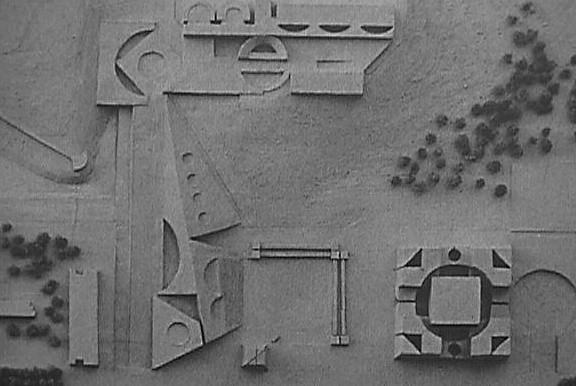 ...which no doubt stems from Kahn's coincident collaboration with Noguchi. Alas, the Levy Memorial Playground and the Council of Islamic Ideology designs were also never executed in built form, but there is very real, legitimate offspring of these designs in Italy:



Vittorio De Feo, Institute for Draghtsmen (Terni Province: 1968).
The Venturi and Rauch designs that come into play here are the three buildings for Princeton Memorial Park, 1966. ... the Entrance and Administration building and the Crypts...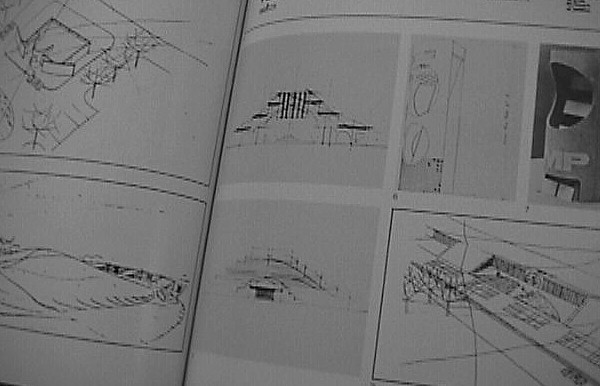 ...have an affinity with the architectures of the Levy Memorial Playground and the Council of Islamic Ideology, although Venturi had already used bermed forms within the F.D.R. Memorial competition, 1960.





2013.03.06 10:16
6 March
Just before noon today, the postman delivered a starting-to-fall-apart copy of Perspecta 11, originally published in 1967...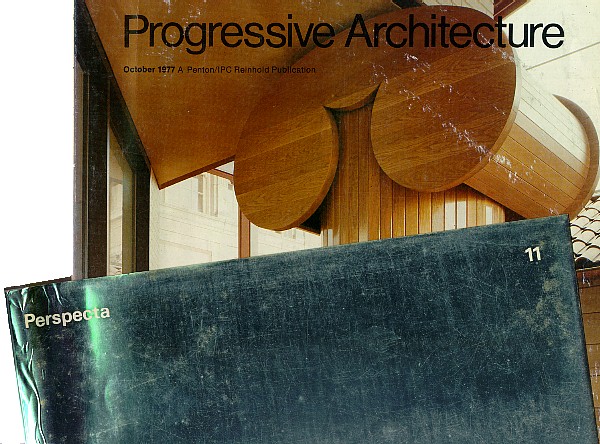 Perspecta 11 is a very fecund issue, full of all kinds of goodies that seem topical even today.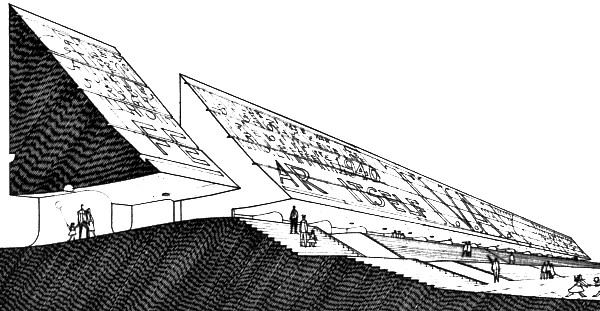 Large images of Venturi and Rauch's FDR Memorial Competition.