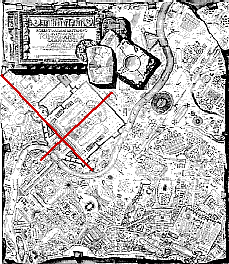 Everything has its beginning and its end, its creation and its destruction, its alpha and its omega, its Eros and its Thanatos.

Giovanni Battista Piranesi's Ichnographia Campus Martius is perhaps the greatest architectural plan ever drawn, and, through his large plan of ancient Rome's Campo Marzio, Piranesi delineates his architecturally unrivaled metabolic thinking.

The presence of life and death within the Ichnographia is not immediately evident however, and it is therefore no surprise that architects and architectural scholars have until now remained oblivious to Piranesi's metabolic design.