Martin Buschperger
architect.
Martin Buschperger, of Osnabrück, rebuilt the Burg, in Vienna, during the reign of the Archduke Albrecht I (b. 1250; d. 1308).


Giotto di Bondone
painter, architect, sculptor; b. about 1267; d. January 8, 1337 (at Milan).
One of the greatest of painters, beginner of a great movement, author of important wall paintings in the Arena chapel, Padua, in the church of S. Francesco at Assisi, in the Bargello at Florence, and elsewhere. After the death of Arnolfo di Cambio the construction of S. Maria del Fiore (cathedral, Florence) advanced little until 1331, when work was resumed under the care of the Arte della Lana (Wool Merchants' Guild). April, 1334, Giotto was chosen architect of the cathedral, of the new city walls, and other public works. July 18, 1334, he laid the foundations of the campanile of the cathedral, of which, at his death, he had completed the first story. The interesting series of twenty-one bas-reliefs which decorate this story were designed by Giotto, and probably executed by him with the assistance of Andrea da Pisa. The remaining five are by Luca della Robbia.
1359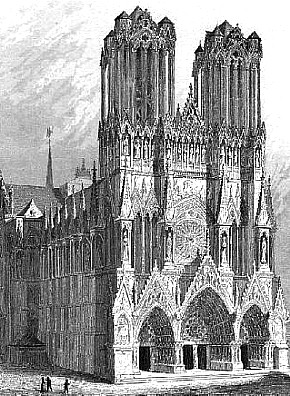 Reims Cathedral (Reims, France: 1211-90).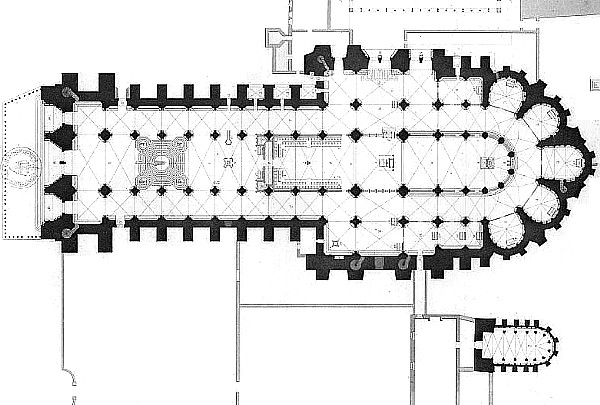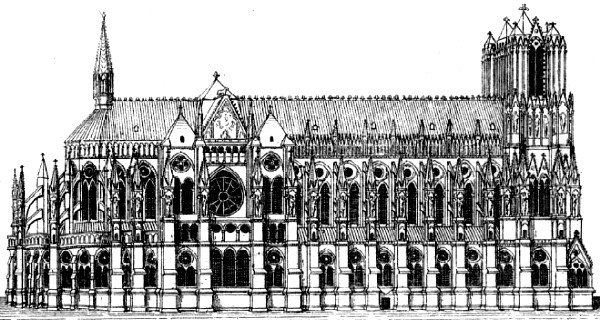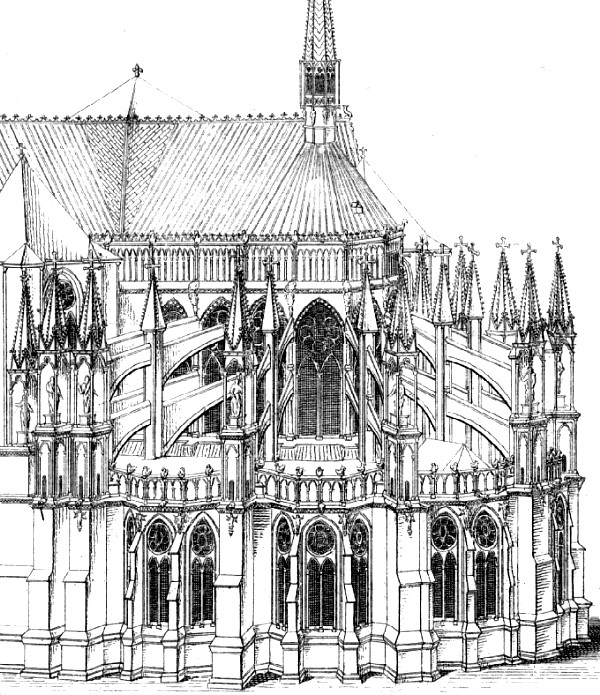 Reims Cathedral (Reims, France: 1211-90).
View of the exterior of the Cathedral of Rheims in France, rebuilt in the thirteenth and fourteenth centuries.
General view of the side of the church.
Seroux