Heinrich Hübsch
architect; b. February 9, 1795; d. April 3, 1863.
Educated at Heidelberg, Germany, and in 1817-1824 travelled in Italy and Greece. In 1827 he was appointed architect and inspector of buildings at Carlsruhe. Hübsch published Die altchristlichen Kirchen (1862-1863); French translation, Monuments de l'Architecture chrétienne.


Johann Matthaus von Mauch
draughtsman, engraver, architect, and painter; b. 1792 (at Ulm, Germany); d. 1856.
A pupil of Schinkel, in Berlin. He is best known by his works on the classical orders and on decoration.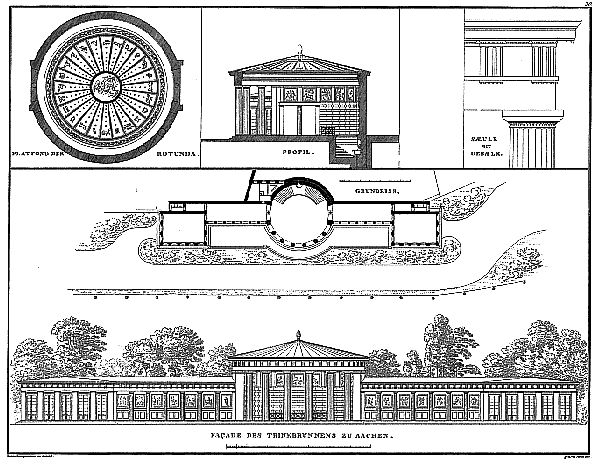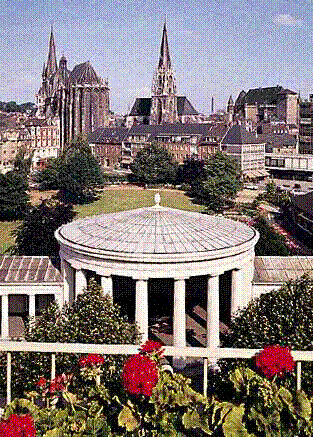 Karl Friedrich Schinkel, Mineral-Trinkbrunnen (Aachen: 1822-1827).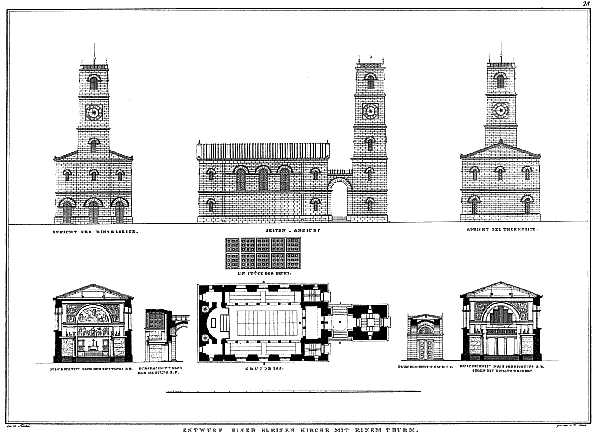 Karl Friedrich Schinkel, Church with a Square Tower (1827), p.SAE.