Guillaume Abel Blouet
architect ; b. October 6, 1795; d. May 17, 1853.
In 1814 Blouet entered the atelier of Jules Delespine. In 1821 he won the Premier Grand Prix de Rome. His fourth envoi de Rome was a restoration of the baths of Caracalla which was published by the French government in 1826. In 1827 he was appointed architect in charge of the baths of Julian (las thermes) in Paris. In 1828 Blouet was made director of the section of architecture and sculpture of the expedition to the Morea, the results of which he published in the Expédition scientifique de la Morée, ordonnée par le gouvernment français (3 vols., folio, Paris, 1831). In 1831 Blouet replaced Huyot as architect of the Arc de l'Etoile, Paris. He built the attic completing the arch in 1836. (See Chalgrin.) In 1836 he was sent to the United States to study reforms in prison construction. In 1846 he replaced Louis Pierre Baltard as professor of the theory of architecture at the École des Beaux Arts, Paris. In 1847 he published a supplement to l'Art de bâtir of Rondelet. In 1848 he was appointed architect in charge of the chateau of Fontainebleau.


Luigi Canina
architect and archaeologist; b. October 23, 1794 (at Casale in Piedmont); d. October 17, 1856 (at Florence).
About 1826 Canina was commissioned by the Prince Camillo Borghese to enlarge and restore the Villa Borghese (Rome), which was built for Paul V (Pope 1605-1621). He directed the excavations undertaken by Leo XII (Pope 1823-1829), Pius VIII (Pope 1829-1830), and Gregory XVI (Pope 1831-1846) in the Roman Forum, the Appian Way, and the Campagna. The results of his archæological investigations were published in numerous works, which are almost wholly discredited because of the large part which conjecture had in their preparation. The tendency of modern investigation has been to prove them erroneous in almost every respect.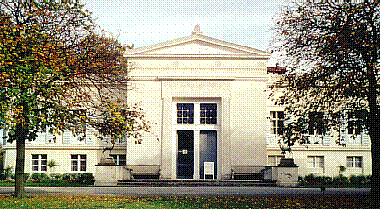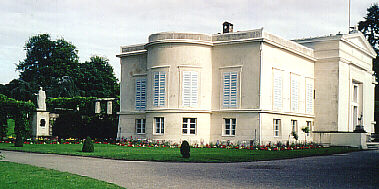 Karl Friedrich Schinkel, Schloß Charlottenhof (Potsdam: 1826), p.SAE.