Palais des Congrès 2198

Hotels at the Palais des Congrès 2199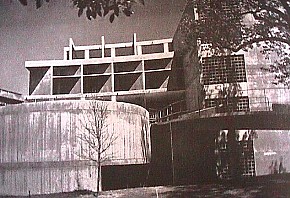 Le Corbusier, Carpenter Center for the Visual Arts (Cambridge, MA: 1961-64).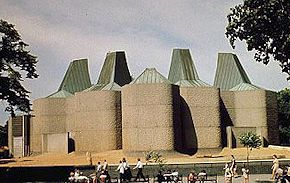 Casson Conder & Partners, Elephant & Rhinoceros Pavilion (London Zoological Gardens, London , England: 1959-64).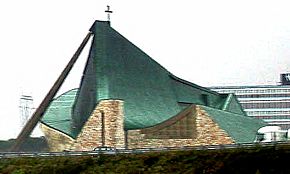 Giovanni Michelucci, Church of St. John the Baptist (Florence, Italy: 1960-64).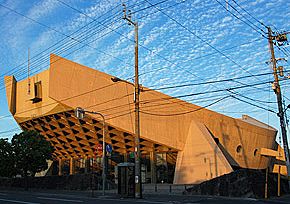 Kenzo Tange, Kagawa Perfectural Gymnasium (Kagawa, Japan: 1962-64).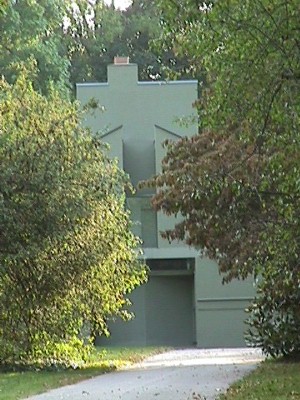 Venturi and Rauch, Vanna Venturi House (Philadelphia: Chestnut Hill, 1959-64), images: 1998.09.18.

"Venturi's little Chestnut Hill house, which is now considered a landmark of 20th-century architecture, seemed barely big enough to contain the lanky, 6-foot-6 Koolhaas, who strode into the house like a general and inspected the split staircase and the square, postmodern windows. Koolhaas spoke mainly with his eyebrows.
While radical in their day, those architectural features have now become so widespread that Venturi had to take pains to make sure Koolhaas knew how groundbreaking they once were."
--Inga Saffron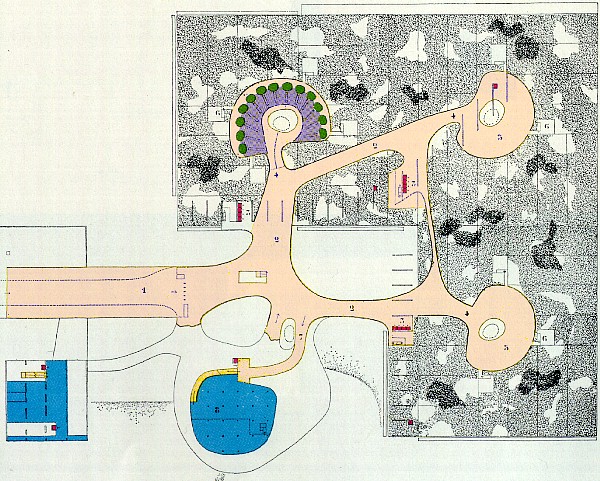 Le Corbusier, Electronic Calculation Center Olivetti (Milan-Rho: 1963-64).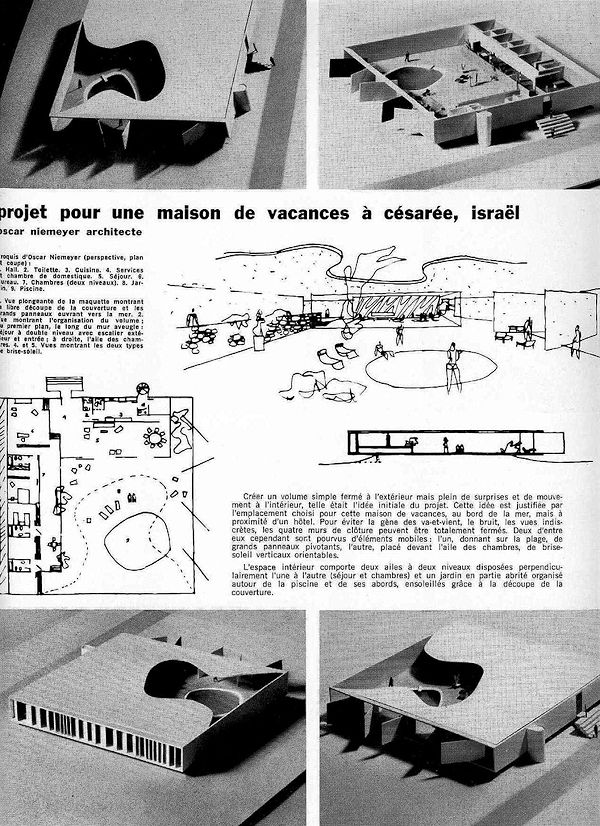 Oscar Niemeyer, Vacation House in Israel (1964).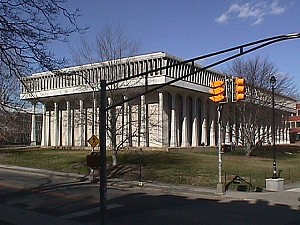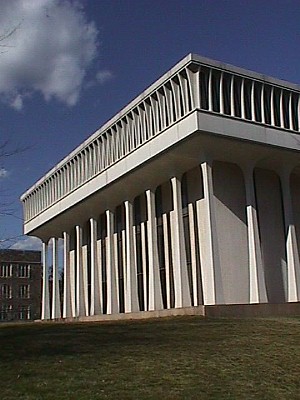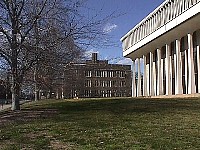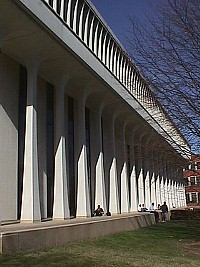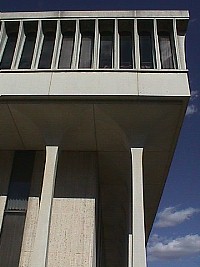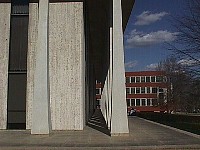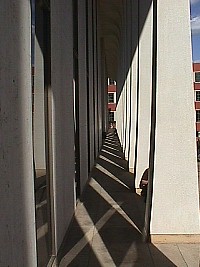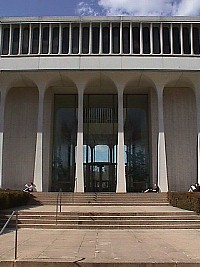 Minora Yamasaki & Associates, Woodrow Wilson School of Public and International Affairs (Princeton, NJ: Princeton University, 1964), images: 2000.03.05.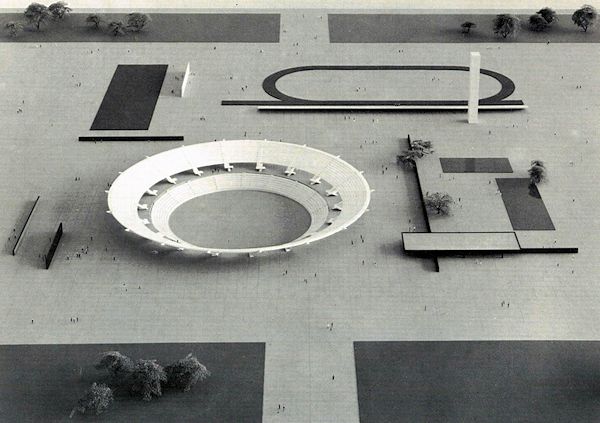 Emmanuel Glyniadakis, A Sports Center (1964).