2013.03.11
Old school - when it was done manually - anyone care to share some old work?
My post-CAD 'manual' work is a lot more interesting:
1983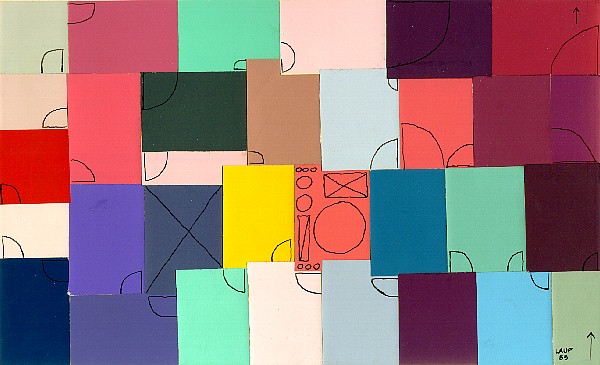 1984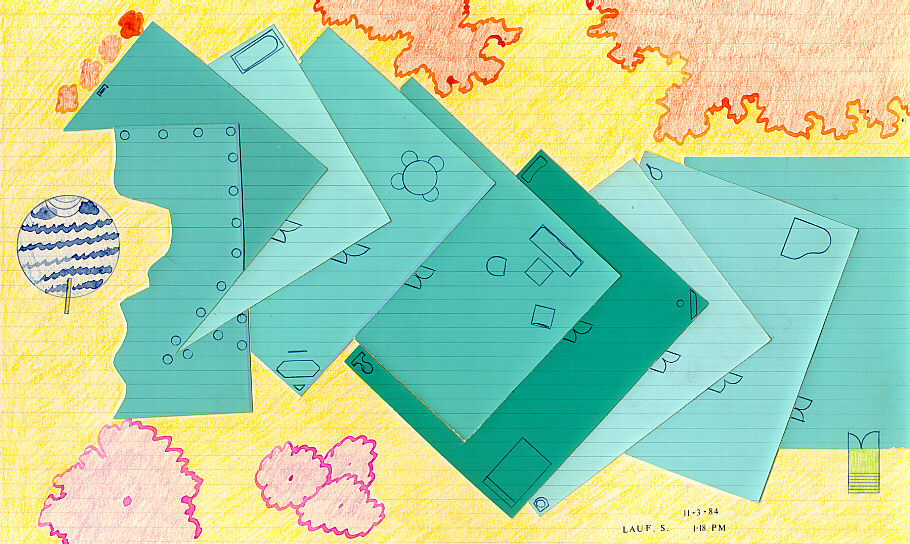 1984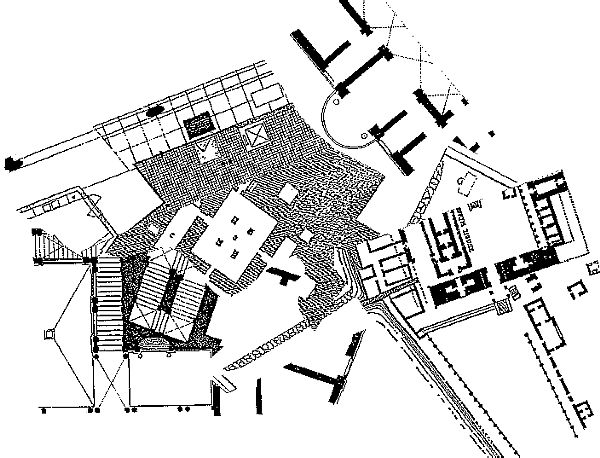 Photo-copy ink on paper collaged. The work was produced in the computer room at Cooper & Pratt Architects during one of my lunch breaks. The design is a Museum of the Un-Intended.
1986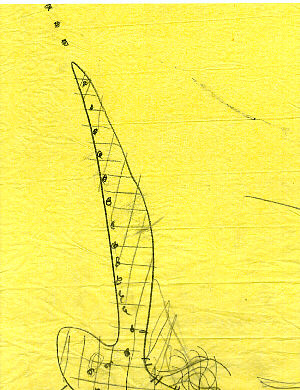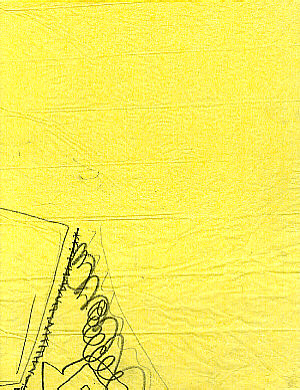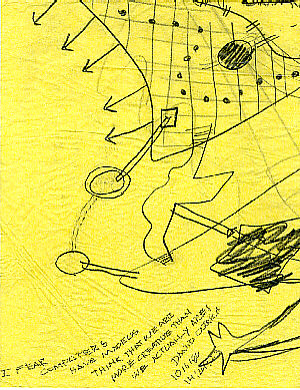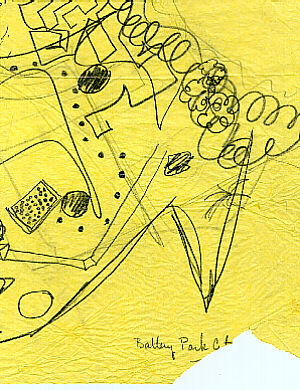 Stephen Lauf, Battery Park City (pencil on yellow trace paper, 1986.10.06), schematic site plan.
When I was CAD system at the University of Pennsylvania's Graduate School of Fine Art, I became acquainted with many of the landscape architect students, as they were the only students seriously learning CAD at the time, while most of the architecture students, or their teachers at least, saw very little use for CAD. The landscape students didn't use CAD so much for design, however, rather they utilized CAD for mapping integrated with data. Nonetheless, I remember when many of the landscape architect students were also busy working on a landscape design project for Battery Park City in New York. It was a challenging design project, and many of the students were having difficulties coming up with satisfactory solutions. I decided to quickly draw up my own design, which I did by hand in about two minutes, and hung the result on one of the computer room walls where I was sure the landscape architect students would see it. One of the students subsequently left a note on the drawing/design: "I fear computers have made us think we are more creative than we actually are!"
In retrospect, it was indeed CAD that made me more creative, or at least freer with form. It was also in the mid-1980s that I began to become aware of Frank Stella's work current at that time, particularly his 'Circuit' and 'Cones and Pillars' series.
As far as my design is concerned, it was the centerpiece sculpture that the landscape students most liked, i.e., a rectangular platform the size of the largest public elevator within the World Trade Center towers, and on this platform were as many life-size nude sculptures as it would take to fill it, like a crowded elevator, and trailing from this platform was a line of single nude sculptures meandering through the site and in into the Hudson River beyond.
2002.01.09 12:15
CAD freed-up the hands (and mind) to do whatever they wanted. I may be the first one that ever got that.
2013.04.15 21:53
MoMA to raze ex American Folk Art Museum building
multiple choice
Museum of Art Display Failures
Museum of Provincial Art
Museum of Double Standards
Museum of Reality Show Art
Museum of Public Voices


2013.05.21 21:29
What are the cultural ingredients of architecture today?
form follows function
--well over a century ago
less is more
--four generations ago
You could say OMA's Content of a decade ago kind of mixed architecture with cultural ingredients.
crumble follows crumple
--something Orhan wrote last week
Has the recipe been rewritten lately?


2013.07.25 08:16
Traditional/Classical Architecture- Part 2
There's a very interesting relationship between the architecture of Strickland and Schinkel. For example, compare the (space-time) of the Neue Wache and the Second Bank of the United States. Did they know of each other's work? I have no idea, but the space-time similarities are sometimes uncanny. Did they just happen to have access to (and devour) the same books and 'magazines'?
Koolhaas/OMA has been steadily building upon the components of architecture's tradition of the last 100 years or so.
The more traditions stay the more they change the same?


2013.07.25 11:29
Traditional/Classical Architecture- Part 2
Personally, I would like a truly eclectic house...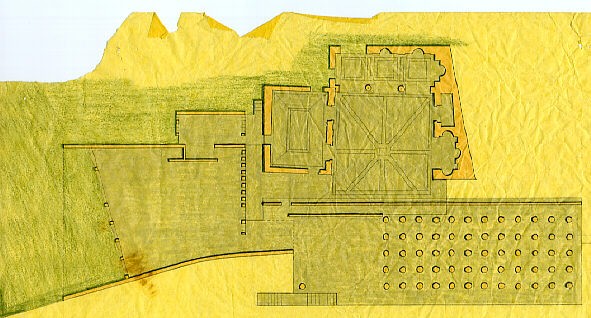 ...showing my love of all architectur[al education].


2013.08.13 15:56
13 August
Art is not an architecture, but art can certainly strive to be done architecturally.
2014.02.06 11:37
6 February
Coincidental reading just ten minutes ago:
"If, to a modern mind, the postmodern discourse represents the opening of perspectives that were previously unthinkable and, in the final analysis, mark the surpassing of a previously unsurpassable limit, then for the postmodern mind, the modern represents an entire universe of discourse it can dip into and draw upon with both hands, albeit conferring a radically different sense upon it."
Marco Biraghi, Project of Crisis: Manfredo Tafuri and Contemporary Architecture (2013), p. 183.
Coincidental because I just spent the last 24 hours compiling all the notes on Unthinking an Architecture.
Coincidental and apropos:
Headquarters of D.A.T.A.
Courthouse with Garage Plus Ultra
House of Shadows Bye
Gooding Trice House
Gooding Trice House
Mosque Q
Le Composites
Le Composites


2014.04.23 14:00
Philip Johnson Was a Nazi Propagandist
But there is definitely enough 'room' in cyberspace to build a museum for every atrocity.


2014.06.03 12:23
BIG U project wins in New York City
"In the future, all museums will be an advertisement."


2014.08.08 14:56
8 August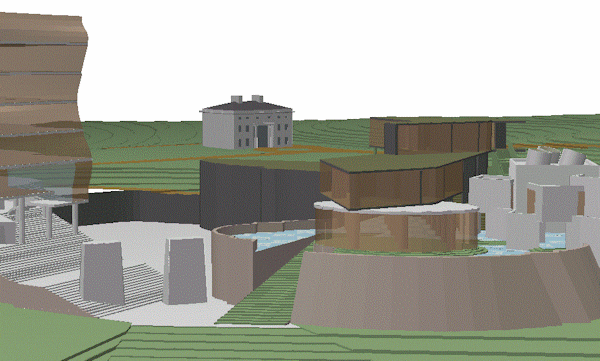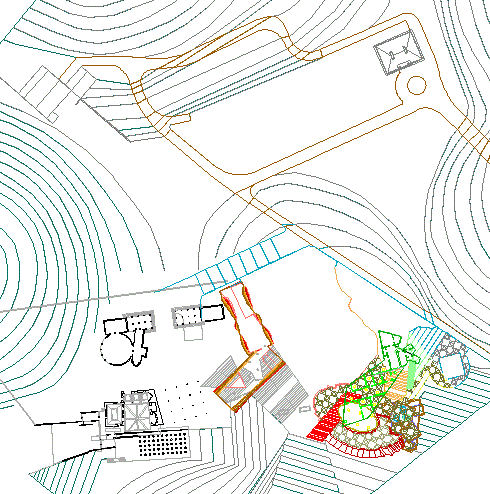 From parks to museums and then cemeteries: our travels through the scriptures of myth--travels in mythic topography--now makes landfall on the obscure shores of memory and oblivion par excellence. In the "beginnings," architectural works arose to be the dwellings of the gods and the dead. Now, while we are on the threshold of the embalmment of our environment and the paradoxical project for its total conservation, it may be of use to study the relation between the architectural work and the space of death. This reflection of ours could be fittingly prefaced by a quotation from Ernst Jünger's Second Parisian Diary: "Our attachment to museums corresponds, on a lower level, to the Egyptian cult of the dead. What for them was the mummy of the human image is with us the mummification of culture; and what for them was metaphysical Angst is for us historical Angst: not to see our magical expression dissolving in our growing lucidity--this is our concern."
...the fragment used to suggest the loss of a whole. Isn't this the meaning of that macabre practice which led to the heart of Voltaire being kept in the Bibliotheque Nationale in Paris, and his brain being sold by auction in 1875? The "part standing for the whole"--pars pro toto--is one of the commonest tropes in poetic language. It is termed synecdoche.
Fragments of a funerary discourse, Architecture as a work of mourning (1983)
Imitating the city (1982)
The city-catalogue
De Chirico portrayed the world as an archaeological repertoire, reassembling the fragments of reality like pieces in a museum that could be catalogued.
The materials he uses evoke mute symbols, organize the topoi of the dead city, where the subject disappears. Transform the city into a museum: this is the programme simulated by painting. To carry out this transformation, a set of precepts has to be followed:
- the parody of myth and memory, to be celebrated in ageless monuments,
- the dissipation and cataloguing of form in fragments that express the solitude of the object confronted with the whole,
- the replacement of signs by the implementation of an architecture of ideas, acting by contrasts of categories, by condensation of meanings, by assemblage, its purpose being to recreate the world in a willed archaeology.
This means that one does not create the museum on the basis of the true and the real, as after Cezanne, but the city on the basis of the museum, as after De Chirico. The city-simulacrum thus becomes a parody of form, an archaeological park, a cemetery of meanings, a ruin ...
But if the city and the landscape become a catalogue of stratified objects, one must also avoid emptying it - by the artificiality of the techniques of visual communication--of its dimension of the non-visible, namely the dimension of anguish.
...
A completely private world, New Canaan does not admit basic explanations apart from the autobiographical purpose which Johnson has poured so liberally into these buildings. What emerges is a remarkable museum of architecture. True, this is an architecture represented in keeping with the tastes of a single collector and conceived by a single designer - but in this "museum" the uncertainties, the rules violated, the baseless games, the extra-territorial nature of contemporary architectural languages, are ruthlessly listed, memorized and catalogued.
As a great admirer of Jünger, Hans Slemayer, states: "The world, for which the museum is becoming the most sacred theme, is already, by its essence, a world which sees everything in a historical perspective." Philip Johnson probably belongs to this world as well. For this reason he possesses a trait in common with Georg Fuchs. His collector's spirit reaches New Canaan, where it narrates synchronically the story of contemporary architectural uncertainties, arranging in the museum they give shape to, the traces of the interior of his own life as well.
The house of dreams and memories, Philip Johnson at New Canaan (1982)