2005.03.23
idea
A new breed of architecture after St. Pierre/Hurva Synagogue merged.


2005.11.22 10:18
Your Ignorance is Inexcusable
"It is no accident that the New in the arts always announces itself in the guise of a revival, Hadid's career starts with the reinterpretation of Malevich's Teltonik, and her early work has indeed been (mis-)understood as neo-Constructivism. In a similar fashion, Peter Eisenman is said to take off from early Le Corbusier and Terragni. Revivalist appropriation is the easiest and most immediate option to articulate dissatisfaction and resistance towards a dominant practice. However, this has nothing to do with repetition. For instance, to pick up the unfinished projects of modernism on the back of postmodernism cannot be simple re-enactment, even if one initially works with direct citations."
--Patrik Schumacher, "Mechanism of Radical Innovation" in Zaha Hadid Complete Works: Texts and References. p. 65.
Is there even such a thing as simple reenactment?


2005.11.22 11:50
Your Ignorance is Inexcusable
pastiche 1 : a dramatic, literary, or musical piece openly imitating the previous works of other artists, often with satirical intent 2 : a pasticcio of incongruous parts; a hodgepodge
Reenactment and pastiche are not the same thing.
Reenactment, as a historiographic methodology, involves an imitation of the source event in order to better understand the source event and then learn from there. Reenactment as a design methodology works the same way.
Disney-fication is pastiche 1 without the satire.
Contemporary avant garde architecture in virtually any established setting unwittingly generates pastiche 2.


2006.04.27
Ichnographia Ottopia
Ichnographia Ottopia ... a gigantic virtual museum of architecture.
...put the plan of Whitemarsh Hall into the Philadelphia Museum of Art, and then use other plans as indicative of period rooms. ...ultra-modern "hyper buildings" by collaging the surface forms and standard office block shapes--"infringement complex" plus "surface shapes".


2007.04.09 18:54
evolutionary architecture?
No, extinction means extinction, as in evenually not there anymore.
And, one could well say that Stirling practiced architectural design as an ongoing development of architecture's very historical DNA code.
Perhaps the environment and users now-a-days evolve a lot quicker than building ever could.
It seems to me that the more specifically designed a building is (and even buildings specifically designed to change over time), the quicker those building become obsolete.
2007.04.09 20:29
evolutionary architecture?
The interior of the simple loft building can be just as easily changed.
I forget where, but I read how the Theater of Marcellus has been renovated into multi-story apartments like over a thousand years ago.
Obsolete-ness is gauged by time endurance. I'd say any building that lasts over several centuries has a low obsolete factor. And buildings that last less than a half century have a high obsolete factor. (Planned obsolescence is a whole other (artificial) story.)
Also, the obsolescence of a building's function does not necessarily make the building itself also obsolete (as a sheltering structure). That is, of course, unless the building is designed only for a highly specific function. Moreover, buildings with great space(s) and structure(s) to begin with usually last longer too.
I think Vanbrugh is my first favorite English architect (although I'm just now learning of Latrobe's English work).


2008.03.23
1111 Lincoln Road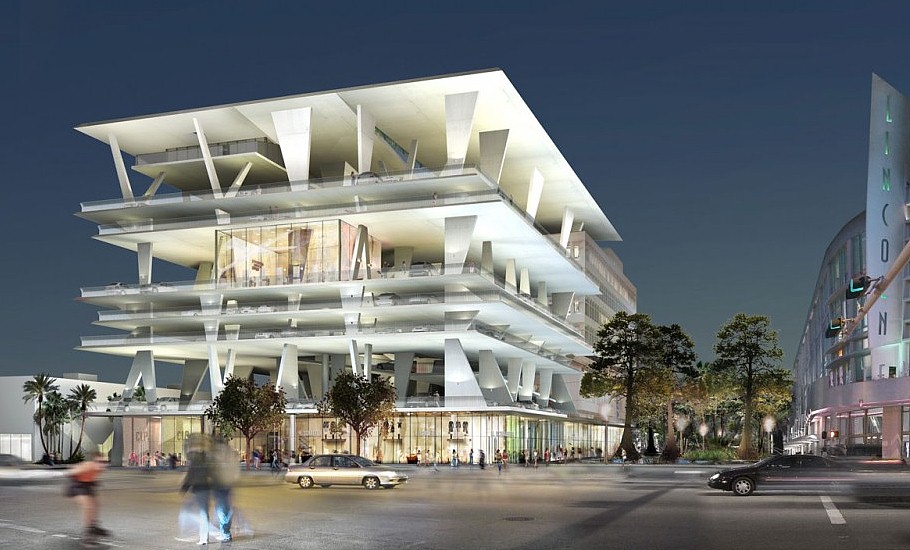 Architects Herzog & de Meuron have designed 1111 Lincoln Road, a "retail, residential, dining and parking experience" on Miami Beach.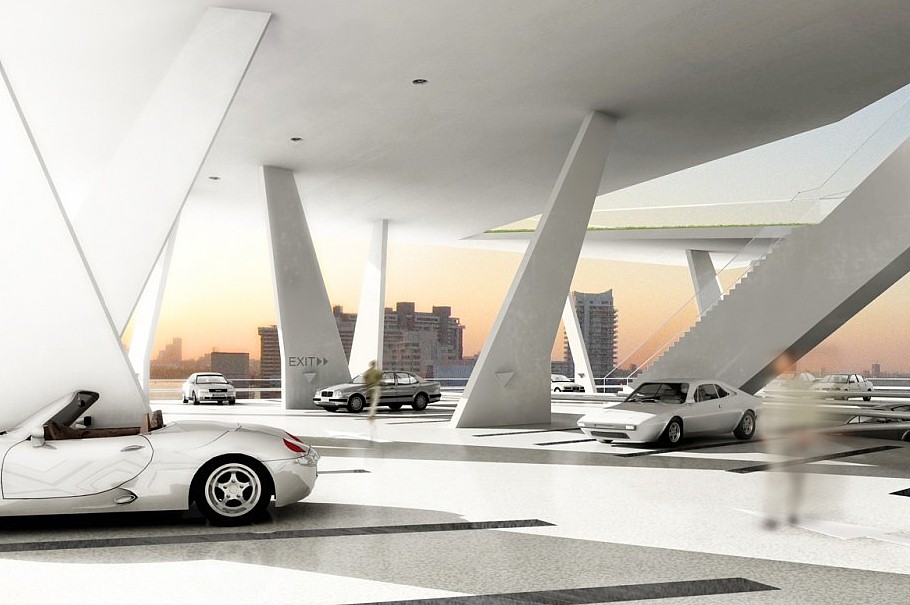 The development features open-sided parking decks accessed by curving ramps.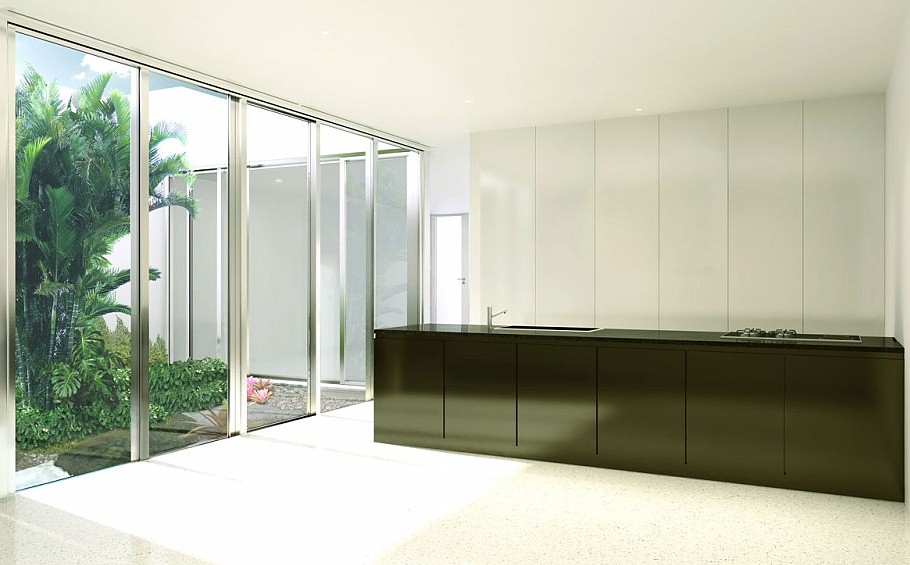 Apartment interior.
2008.05.12 12:03
Palace 2.0 Mixes History, Consumerism
Is Le Corbusier's Villa Savoye still a real house, or is it now more like a fake shrine?


2008.05.20 11:50
The Official Paradigm Shift thread
Many OMA and MVRDV projects owe a debt to Le Corbusier's Palais des Congrès (1964, shown here with the exterior walls of the upper box removed). A generic stacked grid filled with a wide variety of program. Le Corbusier's 'baroque' reenactment of Villa Savoye, even.
The Heidi Weber Pavilion is a composite of (at least) two earlier (1949-50) design ideas: Le Brevet 226x226x226 and Porte Maillot 50. The various designs leading up to and the early designs of the Pavilion itself make for an interesting study in 'paradigm' development.
Sous les Paves la Plage, indeed.


2008.07.14 10:06
bored with modern & contemporary, yet?
"Then I thought, might it not be interesting if homes were treated/designed like BIG BOX stores."
It could well be argued that the Villa Savoye is a fitting representation or acme even of the paradigm shift in residential architecture toward overall minimalism. The skeleton of a minimalist building is even more minimal (or see Farnsworth House). Then came the decorated shed with minimalist decoration. And in the virtual present gemmating decorated sheds infringing upon minimalist remains.