2014.02.17 18:34
17 February
3307x


2014.03.09 21:52
9 March
2001
liberal reenactment of phone call to VSBA office:
"What's the address of the Nurse's office in Ambler?"
"Hold on, please."
"Mr. Venturi said it's better now to just look at the pictures."
Went to Ambler, found the building, and took my own pictures (of the current condition) anyway.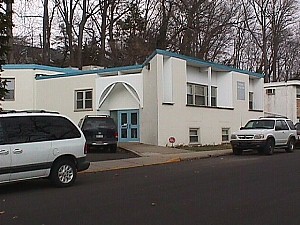 Venturi and Short, Headquarters for the North Penn Visiting Nurses' Association (Ambler, PA: 1960-63).
2014
Noticed today that the Headquarters for the North Penn Visiting Nurses' Association and Mitchell/Giurgola's Administration Building, Academy of the New Church were both built in 1963.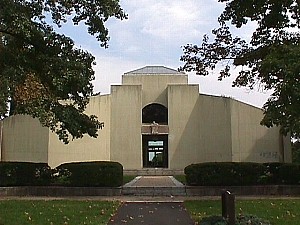 A schematic design of the Giurgola building was featured within the Progressive Architecture "The Philadelphia School" article (1961), and the Nurses's Headquarters is essentially Venturi's first constucted building. What's interesting now, however, is that both buildings share distinct commonalities that I never noticed before. There is the 'zoot' (the 45 degree angled wall) adjacent both entrances, as well as a arch over the doors. Plus, Venturi's play with window scale on the side wall seems to be a riff off of Giurgola's side wall.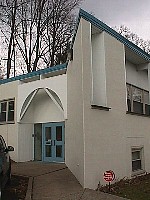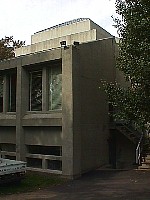 2014.03.19 10:27
17 March
The Koolhaas/OMA use of the Ichnographia Campus Martius as 'floor paper' (not wall paper) occurs in several project, but the one project (that I know of at least) where the usage went from schematics through to execution is the plinth of the CCTV Headquarters.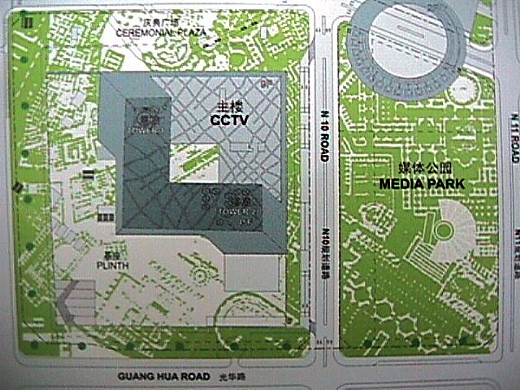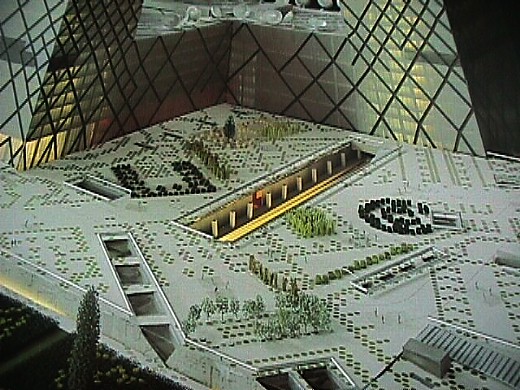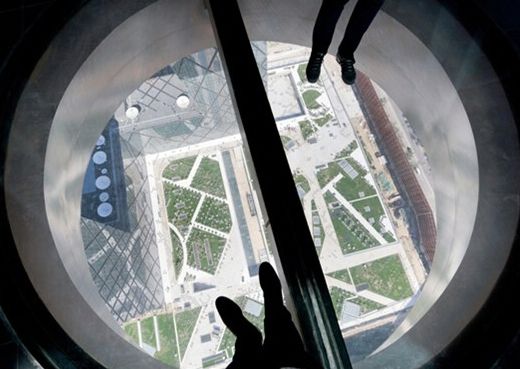 The ICM 'floor paper' usage still occasionally occurs in more recent projects as well. And there's a little more 'background' on the subject here.
2014.03.29 17:22
29 March
3308j


2014.04.02 21:45
2 April
3308l


2014.04.02 21:49
2 April
3308m


2014.05.12 21:58
Redrawing History
3308q


2014.06.03 12:52
3 June
3308w


2014.07.18 17:22
17 July
3309b


2014.08.22 21:03
22 August
3309e


2014.08.23 09:44
22 August
3309f


2014.10.08 21:26
8 October
3309p


2015.04.22 12:19
Archinect's critical round-up for the new Renzo Piano-designed Whitney Museum
3310q


2015.04.22 21:14
23 April
3310r


2015.05.06 22:03
Leading artists call to action against the Frick expansion plans
3310u 3310v
2015.05.08 10:40
Architecture Critic Mark Lamster: "We systemically encourage bad building."
3310w


2015.05.28 13:30
Who's work are you currently interested in?
3310x


2015.05.31 18:09
31 May
3310z


2015.06.15 09:44
Are diagrams in architecture bullshit and ditto for process?
3311c


2015.06.25 09:37
Why are people so fascinated with classical architecture?
3311d


2015.07.18 17:12
The Vanna Venturi House is for sale
3311k


2015.08.25 10:59
Hole, no: Archinect's comparison of exterior facades
3312g 3312h 3312i


2015.09.08 14:21
Architecture of Decadence
3312k 3312l


2015.09.26 13:48
In the future, everything will be a museum.
3312q


2015.09.29 20:51
Herzog & de Meuron's concept for new Vancouver Art Gallery released
3312r


2015.10.16 19:06
A good example of art about architecture
3313