2005.10.12 15:09
Jimmy Venturi's new website...
On page 18 in A View from the Campidoglio is the famous collage architectural rendering of the Venturi & Rauch Football Hall of Fame--a "changing times" updated version of the collage renderings of Mies van der Rohe, and today oft reenacted by MVRDV (to name just one current group of architects furthering the tradition). MDRVD's Costa Iberica: Upbeat to the Leisure City is a "changing times" updated version (i.e., reenactment) of Learning from Las Vegas: The Forgotten Symbolism of Architectural Form. At least take the time to compare pages 282-83 of Costa Iberica with the cover of Out of the Ordinary. Maybe it's just coincidence that MVRDV's DataScape exhibition design is extremely similar to From Rome to Las Vegas: An Exhibit of the Work of Venturi and Rauch at the Philadelphia Art Alliance, 1968 (as pictured in Learning from Las Vegas, page 125, 1st edition), and boy do those collage rendering on page 124 look exactly like MVRDV's au courant renderings.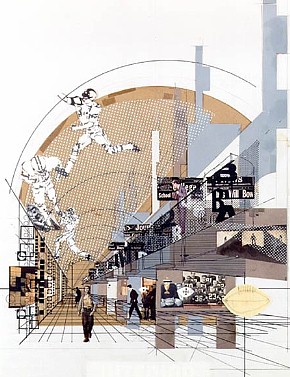 2006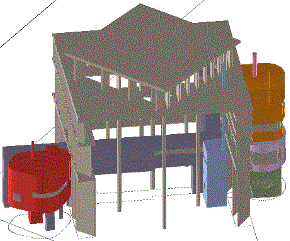 House of Shadows Bye 2366
2006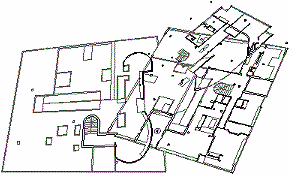 Savoye Hystérique 2367


2007



Hurva Dormitories 2375


2007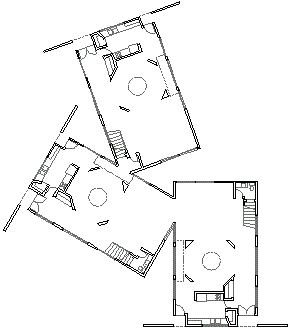 Gooding Trice House 2377
2007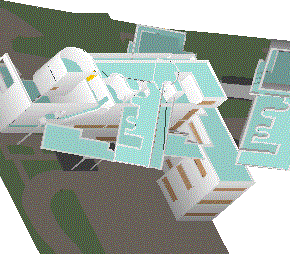 Jung Zaha House 2382


2007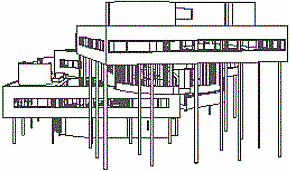 Trivilla Savoye 2385


2007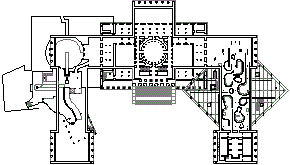 Cut & Paste Museum 2386
2007.10.26 16:26
Collage Architecture
It's interesting how Robert Venturi's collage perspective of the National Collegiate Football Hall of Fame (1967)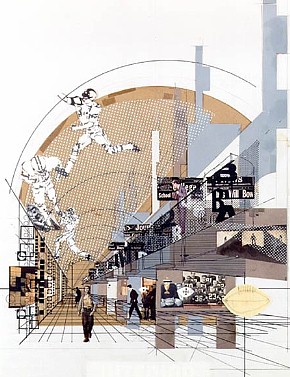 predates Archigram's Instant City (1968) by one year.
One could say that Venturi's collage is an updated POP...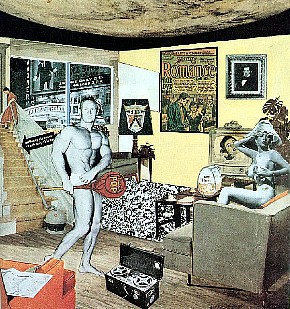 ...version of the earlier collages by Mies van der Rohe.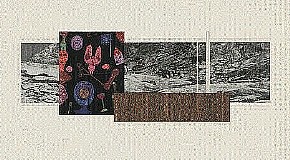 MoMA