2015.07.11 15:48
Gehry's modified Eisenhower Memorial design gets green light from National Capital Planning Commission
"As the champion of an obscene archaeology, the lewd Lequeu was to exploit the same visual technique as Piranesi's tailpiece 'The Ruins of Horace's Villa', which rounds off his Apologetical Essay... ...Piranesi's sharp reply to this accusation was a graphic insult, stronzo (or turd), an example of Lequeu's favourite device of obscene 'melodrame'.
Page 49 is really only one of the answers, but actually there was another reason.
...the decoration of the English Coffee-House in Rome:


2015.07.19 13:22
The Vanna Venturi House is for sale
No one said "industrial green". You can google/bing institutional green, however.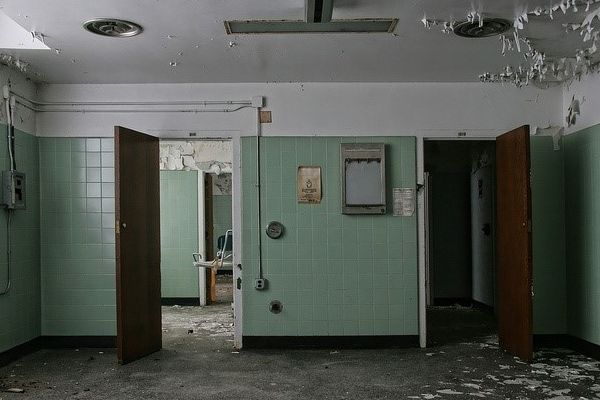 Yes, there is indeed a connection to Breuer as how he said one should never apply green to a building, but note the shade of green Venturi ultimately used. DK called it "bureaucracy green" while I called it institutional green, and both names imply an everyday, generic green (which, at the time, was being shunned by designers). Venturi's choice of color was thus doubly going against the grain.
An architecture school classmate of mine became an associate at VSBA, and he used to say his favorite bathroom was actually the one at my old house. Now I fully understand why.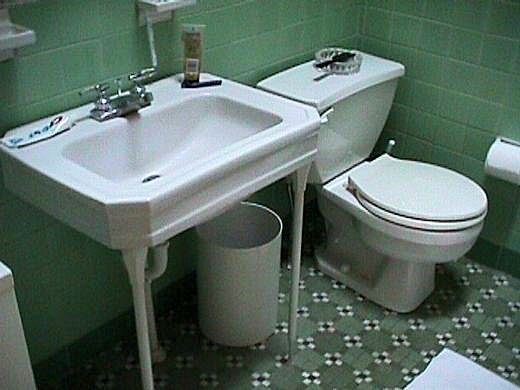 2015.07.19 15:03
The Vanna Venturi House is for sale
It seems to me that Venturi made two choices: 1. to paint a building green in opposition to Breuer's statement, then 2. picking institutional green in opposition to designer's sentiment at the time. That Venturi chose a primarily interior green for the exterior is then a third example/choice of his going against the grain.
The shade of green Venturi chose doesn't have much to do with Breuer at all.


2015.07.21 10:02
The Vanna Venturi House is for sale
It's true that radical ideas and theory don't necessarily make for good architecture, but, in the case of Venturi, the radical ideas and theory did make for good architecture (and a very busy office, indeed). That's why the work of Venturi et al is a big part of late 20th century architectural history. They earnestly practiced what the preached--no hypocrisy, no double standard, just integrity. And, not to forget, Venturi himself possesses a very special design talent; not only does he know architecture, he knows how to design it anew.
To blame Venturi for the inferior architecture of others is where the actual bullshit (and incorrect knowledge of architectural history) lies.
Personally, I like to judge architecture like Revelations 3:16: "I know your deeds, that you are neither cold nor hot; I wish that you were cold or hot. So because you are lukewarm, and neither hot nor cold, I will spit you out of My mouth." You see, it's the mediocre that's not worth anything, (and that goes for mediocre criticism as well).


2015.07.21 12:41
The Vanna Venturi House is for sale
University of Pennsylvania Library, etc. Note that by October 1965 both Venturi and Scott Brown were no longer teaching or studying at Penn. In fact, in mid-September 1965, Venturi was in Moscow with Paul Rudolph. No lie.


2015.07.21 15:33
Name that Architect and Building!!!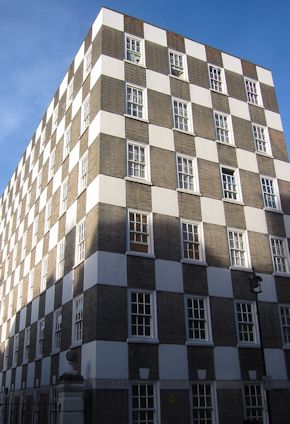 DWLinderman: One source for the checkerboard brick pattern on the Lewis Thomas lab at Princeton is certainly the Page Street apartment buildings, Westminster, London, 1928-1930, designed by Edwin Lutyens
2015.07.23 09:46
The Vanna Venturi House is for sale
Eisenman, in Ten Canonical Buildings, makes the most of the connection between the (earliest scheme of the) Vanna Venturi House and Hejduk's Texas House (4). What Eisenman does not discuss, however, is the coeval early development of the Vanna Venturi House and the designings of Louis Kahn's Fleisher House and Goldenberg House (all going on in 1959)--indeed the diagonals of the Goldenberg House instantly add a new direction to the development of the Vanna Venturi House. Although Venturi stopped working at Kahn's office in 1957, he was in 1959 instructor and Kahn's assistant at the University of Pennsylvania.
I personally wonder about the influence of Kahn's De Vore House and Adler House (both published in Perspecta 3, 1955) on Hejduk's Texas Houses.


2015.07.23 10:01
The Vanna Venturi House is for sale
Kahn's Fleisher House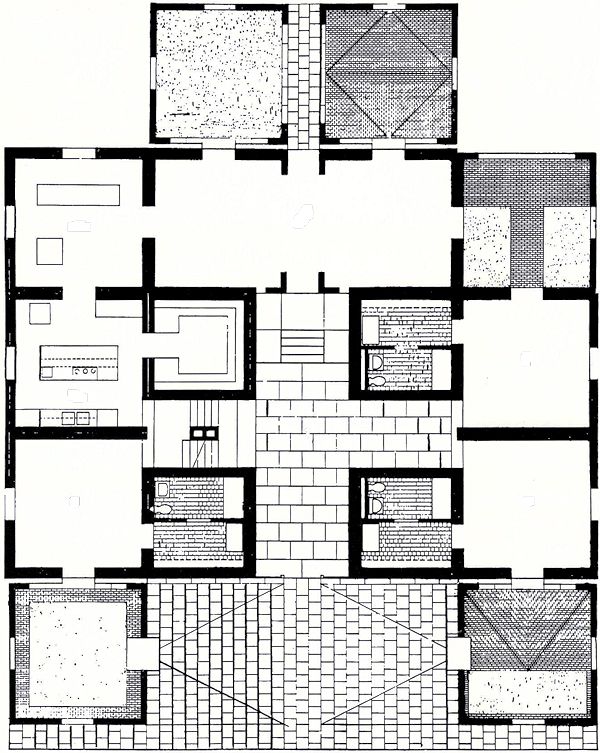 2015.07.23 13:09
The Vanna Venturi House is for sale
Have you ever read "Five on Five"?
DK, whether Venturi ever visited the British Embassy may be irrelevant as the three volumes of The Architecture of Sir Edwin Lutyens were ever present at the Venturi Rauch Scott Brown office. One day over twenty years ago Venturi was very upset to find that someone had placed the three volumes on one of the Knoll chairs.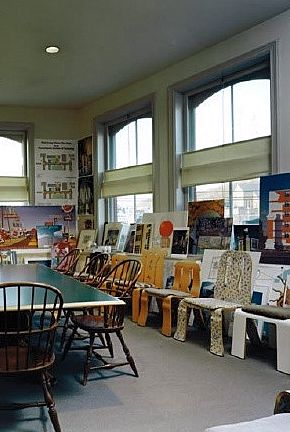 2015.07.23 13:18
The Vanna Venturi House is for sale
In the mid-1990s, at a dinner in NYC having to do with the American Academy Rome, Michael Graves and Robert Venturi were at separate tables but sitting back to back. They didn't speak to each other.


2015.08.07 14:29
The End of History?
working title: Quondam Times


2015.08.25 10:59
Hole, no: Archinect's comparison of exterior facades 3312g 3312h 3312i


2015.09.20 10:48
The Midwest
I'm curious though, whether the downtowns, when they were still the only things alive, really looked all that different from one another. Like didn't every one of them have some version of a five and dime store?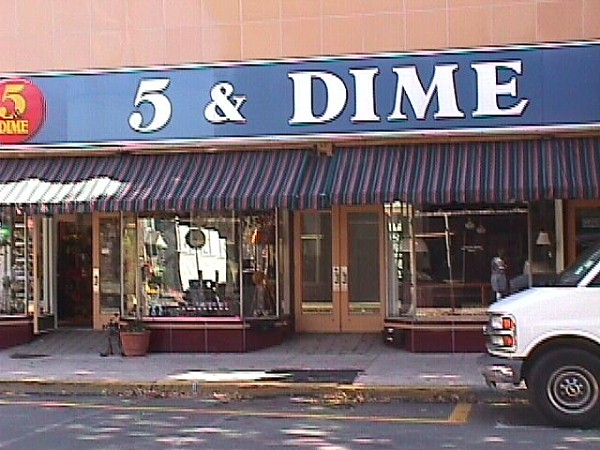 Lambertville NJ 2001.10.15, but could have been Anywhere USA 50 years ago.
No doubt, however, the commercialization of the American town has been inflated.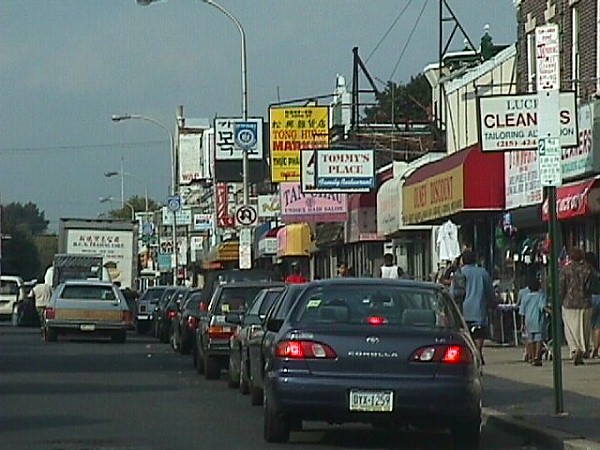 5th Street Olney Philadelphia 2001.09.21 Is this now kind of rare in American cities, or just part of neighborhoods that are presently more known for their higher crime rate?
2015.09.30 10:25
LA's redesigned Petersen Automotive Museum: so bad the public will love it?
The Icon is that kind of sign that is most like its object--"a sign which stands for its object because as a thing perceived it excites an idea naturally allied to the idea that object would excite." Most icons are indeed likenesses. ... An Index, by contrast, holds no resemblance to its object, it simply points to it: "An index stands for its object by virtue of a real connection with it, or because it forces the mind to attend to that object." --Vidler/Pierce
The object of the Petersen Automotive Museum "ribbons" is to "evoke a sense of speed and movement." Ribbons do not move on their own, yet they are perfect indices of air movement, especially of air moving at high speed.
It seems KPF took a sophisticated indexical approach to "evoke a sense of speed and movement" rather than a simplistic iconic approach to "evoke a sense of speed and movement" by being a likeness to an aero-dynamically designed auto body (which would actually more evoke a sense of friction reduction so the building can then move faster[!?]).


2015.10.01 21:02
LA's redesigned Petersen Automotive Museum: so bad the public will love it?
Rather than falling within the category of parametricism, the Petersen Automotive Museum is an updated example of building/facade as sign, introducing a new type of index, even.