Ury Farm/NNTC
House in Laguna 001 2267
Wacko House 001 2268
Mayor's House 2269
Wacko House 002 2285
House in Laguna 002 2322
1996.06.02
paint-chip plan
...a paint-chip plan... ... incorporate into Acropolis Q.


1997.02.08
Inspiration XV
...the New Canaan Johnson estate as an ideal setting and real museum of architecture (and art)... ...segue to Acropolis Q as a virtual place/museum that is an experiment in architecture.


1997.05.26
work on Acropolis Q
...incorporate pieces and/or whole buildings from Quondam's collection into the development of Acropolis Q as a virtual museum [of architecture]. ...an experiment and record each experimental step... It will be more fun just to see the various results. I'm sure the complex will actually grow in the process. a virtual museum that never becomes "concrete" in its final design. ...constantly evolve through trial and error.
Will this forum become a testing ground for future theories (and practice) in architecture?


1997.05.26
Inspiration XIV
...what to do next with the kit of parts[?] ...incorporate the kit of parts into Acropolis Q or into the Parkway Interpolation. Everything is getting more and more connected.
1997.05.27
project notes
...chronologically archive all the existing Acropolis Q data.


1997.06.11
projects
...part of the ruin/generator design theory, and perhaps also part of osmotic architecture (virtual realm).


1997.07.16
organization of Acropolis Q
...beginning to see a comparison with the new Getty complex at Malibu, and it might be interesting to have a virtual construction site at Quondam.


1998.07.18
Ichnographia as a base for Quondam models


1999.01.04
ideas
...Acropolis architecture.
2000.01.30
Additive/Reductive Form
The three houses of Acropolis Q are designs that originated as single plan sketches drawn in the 1980s, which have hence been elaborated upon via CAD throughout the 1990s.


2000.04.27
Otherwise Eyes
Acropolis Q at/on the Horti Lucullani... ...interested in the scale comparison. ...write out the history of Acropolis Q mixed with other thoughts on acropoli.


2000.08.20
Ichnographia Quondam
Acropolis Q at the Garden of Satire. ...give the complex a base... ...interested to see what the base grid might suggest.


2001.08.12
Museum Collecting
On the virtual side: Museum for Nordrhein Westfalen, Wallraf-Richartz Museum, House 10/Museum, Museum of Knowledge, Museum of Arts & Crafts (2), Altes Museum, Museum of Architecture, Institute of Contemporary Art, Museum Annex, Working Title Museum(s), Acropolis Q, Haus der Kunst.


2001.10.24
ideas, etc.
2005.02.15
ideas
Test Acropolis Q as the new Barnes Foundation.


2006.07.26 17:05
scratch the superficiality
Albeit superficial, there is nonetheless a strong similarity between the design of a portion of Acropolis Q and the new design for the Tate Modern 2 by Herzog and de Meuron.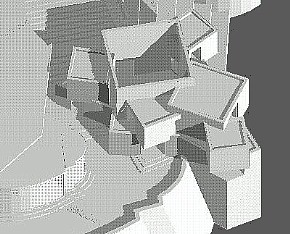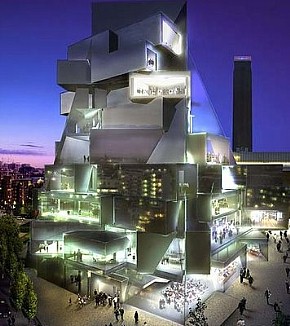 2007.06.25
inspirations
...move Acropolis Q to the Ury site.


2009.04.07
museum collecting
...the collected museums are also within IQ. ...have yet to compile all the museum plans within Quondam's collection, meaning to add Museum Annex, Calder Museum, Working Title Museum, Haus der Kunst, Cut & Paste Museum (and just as an aside, the latest REX museum seems to relate to the Cut & Paste Museum), Acropolis Q, Venue, Gallery B, Circle Squared Museum, Domestic Museum, 5233, Villa Savoye(?), Palace of Versailles, and all the superimposed museum plans.


2011.08.24
Acropolis Q story
...the Acropolis Q story at Quondam... ...might just find inspiration via Duboy's Lequeu: An Architectural Enigma. ...let the story flow. ...perhaps there is inspiration in Piranesi's 'documentation style' and the Quaestio Abstrusa backgrounds.