2004.09.23 15:20
MVRDVs Serpentine
Take a look at Le Corbusier's Palais des Congrès à Strasbourg (1964), and then look at OMA's Hotel at Agadir, the Library at Jussieu, the Educatorium, and then MVRDV's VPRO--a trail of design reenactments. Maas worked on the OMA projects.


2004.10.24 11:03
...context" - koolhaas
"Physical Context/Cultural Context: Including it All"
Stuart Cohen
"Ivan Leonidov's Dom Narkomtjazjprom, Moscow"
Rem Koolhaas and Gerrit Oorthuys
Both these articles are within Oppositions 2, January 1974.
An interesting coincidence.


1999-2005
Casa de Musica 2320


2005.02.26 13:01
Re: guthrie decon


I see reenactionary architecturism here in a funny kind of way. Given Le Corbusier's admiration of grain silo architectures, can the Tomb of Eurysaces be seen as an unlikely precursor of the whole "box raised on pilotis" paradigm? The holes in the tomb 'box' also remind me of Koolhaas' House in Bordeaux, which is indeed a reenactionary riff off the 'box raised on pilotis' paradigm.
2005.05.19 12:24
why don't architects know how to work the media?
Rem and Zaha already have their brand.
Why don't more architects have their own brand?
That's what I see as the real issue of this thread.


2005.06.10 15:12
Which unbuilt project makes you fantasize?
...with regard to the two OMA projects you like [Oma's Agadir Hotel & convention Center in Morocco or Oma bibliòtheque in Paris], look very closely now at Le Corbusier's Palais des Congrès à Strasbourg, 1964 (unexecuted) for the true inspiration for both these projects.
I built a computer model of the Palais in 1990 and I/Arcadia - Architectural CAD Services published slides and drawings in 1991--Harvard's Loeb Library purchased both. I think Koolhaas subsequently saw this stuff there.


2005.06.26 11:35
Re: parking ramp!
Le Corbusier's Palais des Congrès design for a European Parliament (unexecuted 1964) has informed my architectural imagination since I first became aware of it in the early 1980s. I built a computer model of the design in 1990, and in 1991 I/Arcadia published CAD generated drawings and slides of the model. What attracted me most to the design was the great sweeping ramp flying out the back of the building and in turn becoming the roof it reminded me of highway ramps and thus made me begin to wonder how such ramps could further become a part of architecture. While building the model, I also discovered Le Corbusier's promenade architecturale formula, which was also published with the drawings and slides of 1991. The Palais des Congrès design has, since 1991, become an 'inspiration' for Koolhaas, and I have since always wondered if Koolhaas ever saw my drawings, analysis and slides at Harvard.
In the mid-1980s, I was fond of saying that I want a house just like the parking garage at 12th and Walnut Streets in Philadelphia. I came to know that garage quite well as it was my parking lot of choice for many nights of clubbing. I told people I'd live on the top two levels (which had the best views) and the rest would remain a garage to generate income. My friends would get a pass, and it would be fun having them drive right into my living room. (See what over-indulgent extra-curricular social activities will do to the architectural imagination.)
Anyway, I was pleasantly surprised by an architectural review by Thomas Hine (my architectural journalism instructor in 1977) that appeared in The Philadelphia Inquirer, December 11, 1994.


2005.12.08 12:03
serpentOMA's pavillion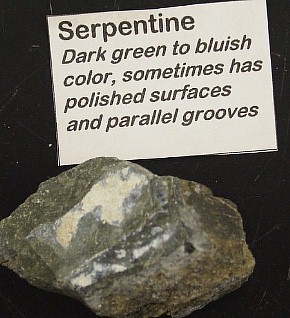 context: no contest
2005.12.08 12:32
serpentOMA's pavillion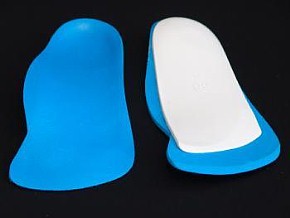 sole solution
OR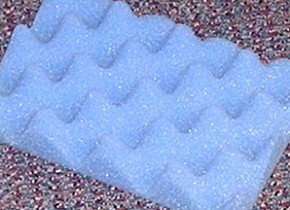 not original enough


2005.12.08 14:37
serpentOMA's pavillion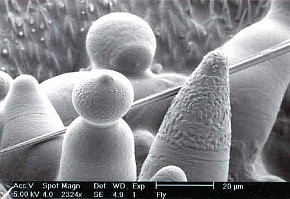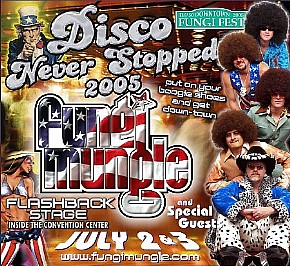 contentious
2006.02.09 16:36
on REM again: isn't OMA just a waco?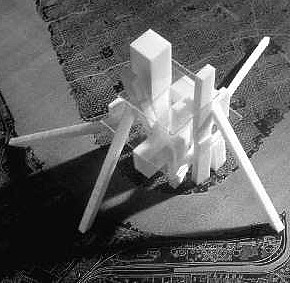 Hyperbuilding, Bangkok, 1996
GO EAST bank of Ohio River
...time is ripe for reenactment.


2006.02.11 14:35
Architecture As A Cult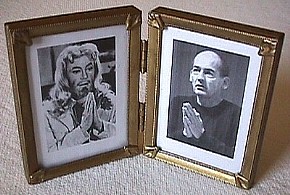 "It's all Greek to me!"


2006.02.13 18:14
Thread Central
the current highlight...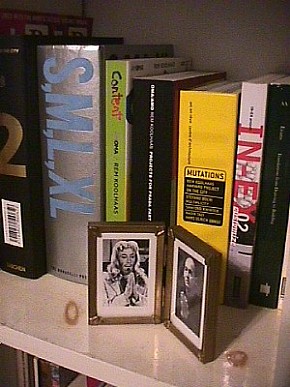 2006.03.17 09:22
Complex Iconography and Contradictory Content in Architecture
Meanwhile, like a quaestio abstrusa, the gang is looking for all the instances where Koolhaas/OMA use the Ichnographia Campus Martius as floorpaper within the presentations of some of their projects. So far there's: Schiphol S, Extension to the MoMA and CCTV.


OMA Apraksin Dvor St. Petersburg 2007
Consisting of multiple freestanding buildings arranged within a market yard, Apraksin Dvor represents a unique urban typology in the historic centre of St. Petersburg. The uniqueness of the site, which makes it prime for preservation, is also the most advantageous aspect for development.
What future can be imagined for this area? Is it possible to resist the default treatment of inner city areas: to avoid an uncompromising regime of preservation – no room for maneuvering in the name of authenticity – without surrendering to the forces of commercial exploitation?
The premise of this project requires a negotiation between the desire for historic preservation and the drive towards commercial development. In the face of this dilemma, rather than siding either way, we call it a draw and split the difference. In our proposal, 50 per cent of the area is demolished and treated as the site for new buildings, and 50 per cent of the area is kept in its current state; including its use as a flea market. The old and the new are organized as a checkerboard: a co-existence of two uninterrupted conditions, creating both a relationship of maximum contact and maximum independence while avoiding the subjective evaluation of the historic merit of each existing individual building.
Where the old retains its utilitarian organization and orthogonal pattern of circulation, the new is organized into a condition of ultimate smoothness. A series of never-ending loops lure people in and – once inside – retain them in a constant flow. Stretched across the entire site, the old and the new can either be experienced in extreme juxtaposition or be independent parallel experiences, creating simultaneously an illusion of complete preservation and perpetual newness…