twice
After no sightings for a few months, saw the little blue heron twice today.


thinking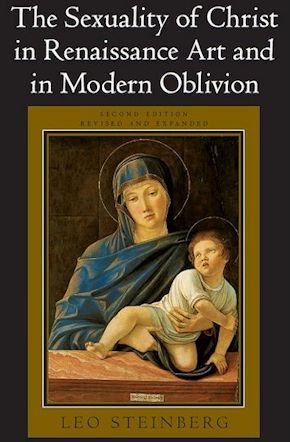 Read it when it first came out, now just over 30 years ago. Can honestly say that it substantially changed my intellectual thinking--like how could a sudden awareness of modern oblivion not change your thinking?


thinking
If you really want to effect some change for the better, pack your argument with insight and creative thinking instead of immature finger-pointing.


thinking
As you can see, the core of my thinking about what composes Quondam happened a couple of months before City of Bits was even published, and the idea of a museum of architecture composed of CAD models goes back at least to early 1991, spurred on by the "Architecture in the Museum" and "The Decline and Fall of Architecture" chapters within Vidler's The Writing of the Walls (1987, purchased 1988).


twice
For example, in late 1812 Miers twice met architect Joseph Jacques Ramée--Miers' son Redwood and Ramée sailed to America earlier that year on the same ship.


thinking
You can start by reading Hays' essay in Sanctuaries: The Last Works of John Hejduk--I read it like five years ago and honestly don't remember any real specifics, but Cathedral (1996) is fully featured there, yet I kind of remember thinking Hays' analysis didn't give Hejduk's architecture full justice. Nonetheless, it is at least one place to read about Hejduk's work. Otherwise, you just have to 'study' Hejduk's last books and basically 'read' all the drawings. Not too long ago I noticed that Hejduk's religious architecture elaborates Le Corbusier's church at La Tourette and St. Pierre at Firminy-Vert, and that's the line of inquiry I'm following in my own 'research.' Other than that, I believe Hejduk...
...died of cancer (in 2002), and thus I have wondered whether his illness played a part in the ongoing appearance of religious architecture in his work toward the end of his life.


thinking
The passage cited from al-Faruqi's wiki page got me thinking about the state of Israel rejecting the established law of the land and setting up their own laws based on Zionism which by and large the Palestinian Muslims then fell victim to.


thinking
Necessary or not, thinking was advanced and things were learned.


thinking
I was thinking along the same lines--wondering whether Trimble saw Gehry Technologies as competition or as something they were incapable of doing themselves. I imagine Gehry Technologies is altogether something unique, uniquely specialized and uniquely relevant within the industry that it couldn't help but be desirable.


twice
Patrik Schumacher himself posts twice within an Archinect news item.


thinking
The last architecture books I received (last week) were Abstract 2010/2011 and Abstract 2012/2013, Columbia University's Architecture/Planning/Preservation school yearly review. I've only looked through them once so far, and I wasn't particularly impressed by the work--it all seems somewhat dated (like from 2000-2001) and for the most part over-articulated. I'll look again and perhaps I'll gleam more from it all. I ordered the books mostly for the over 700 pages each (at a relatively cheap price) thinking I'd then see lots of architectural ideas I hadn't seen before. Sadly, it didn't work out that way.


thinking
Yesterday I was thinking about another compare/contrast of the New Whitney and the Philadelphia Museum of Art. The PMA is about 90 years old now, and it too is at the terminus of an urban greenway--the Benjamin Franklin Parkway. The whole scheme was part of what was called the "City Beautiful Movement"--very 'Beaux Arts' urbanism in conception and execution. Now, in NYC almost a century later, there's the New Whitney at the terminus of another new urban greenway--the Highline. Some might (want to) say this new scheme is all about a "City Ugly Movement," and it may well be not all that "overly attractive." but it seems to be at least a more mature type of urbanism.


thinking
As to your thinking that line drawing is not "the right way to approach what you're doing in this day and age," I have no idea what it is that you think I am doing. I, on the other hand, have a very clear idea as to what it is that I am doing, which is taking randomly chosen digital images and manipulating them via randomly chosen parametric effects--options provided by the graphic software. It is a learning process, an experimentation process, a note-taking (of technique) process, and ultimately a collection process (of what I call virtual paintings). Beyond that, some of the 'paintings' may become the inspiration for something entirely else.