1998.12.03 10:55
Re: CAD-CAM for a Higher and Better Use
Where are the two (newer) houses that you have sent images of? Even though you submit them negatively, I nonetheless find them intriguing. Are the two shown thus far close to one another? Are there more of the same ilk? I see them as very much descendants of Venturi and Rauch's Guild House (Philadelphia, 1966) as well as Venturi's Eclectic Houses (theoretical studies, 1977).


2006.03.29 11:56
Depth
"The whole aesthetic notion of POP Art flatness (as best described in xxxx) is an aesthetic that Venturi still to this day strives ardently toward in many aspects of his designs. This 'style' is rarely, if ever, discussed within the plethora of writing on or by Venturi, yet it is definitely a substantial part of Venturi's design psyche. ...offers lots of actually working examples of the quest for flatness in the design process, and then we inevitably agree that it is somehow amazing that hardly anyone (else) knows about this very integral component of Venturi's style."
--QBVS2, p. 50.


2006.03.29 18:25
Depth
I realize that flatness is not the "opposition notion" that you are looking for. I just wanted to provide historical context to your question(s).
(I'm kind of just guessing, but) Venturi may too have seen "that a characteristic of modern architecture, is a move away from depth" and thus worked to exploit that very aspect in his designs. Venturi may too have been inspired by the contemporary architecture being built in Rome while he was at the American Academy in the early 1950s.
One could also say that Kahn earlier introduced "depth" via volumetric geometrics and the "cut-outs" thereof, which, for a while, influenced Venturi and later Matta-Clark.


2009.03.17 17:10
Making it/Thinking Architectural
Architectural history flattened.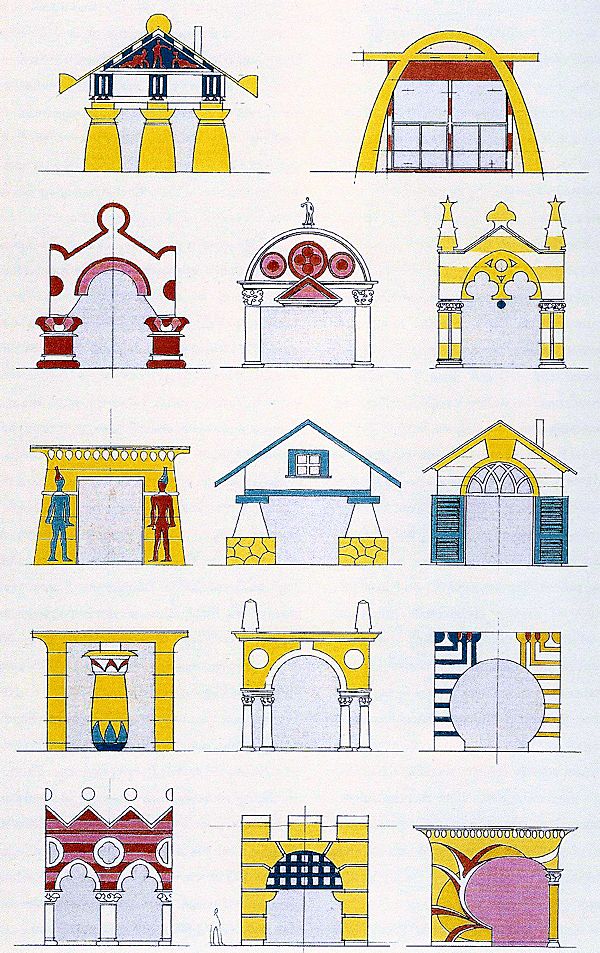 Architectural history reduced to a few lines.


2012.07.19
Cat's away, mice will play or Mom goes eclectic 3701f g
2014.08.26 21:28
26 August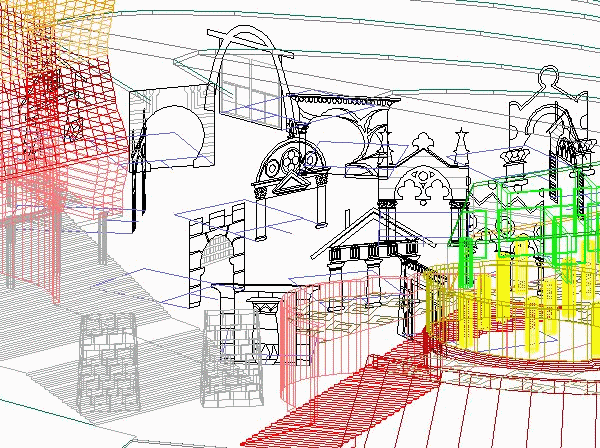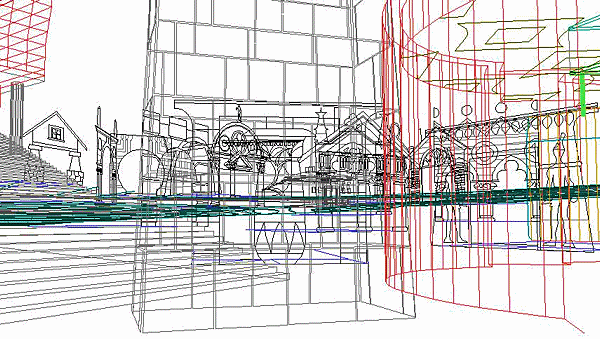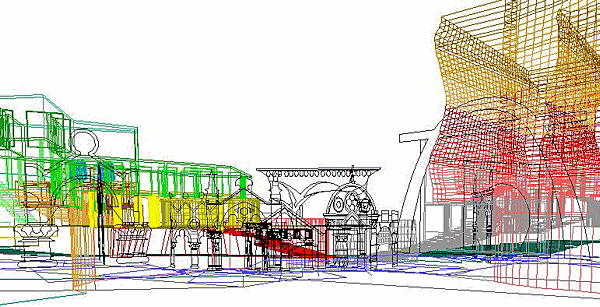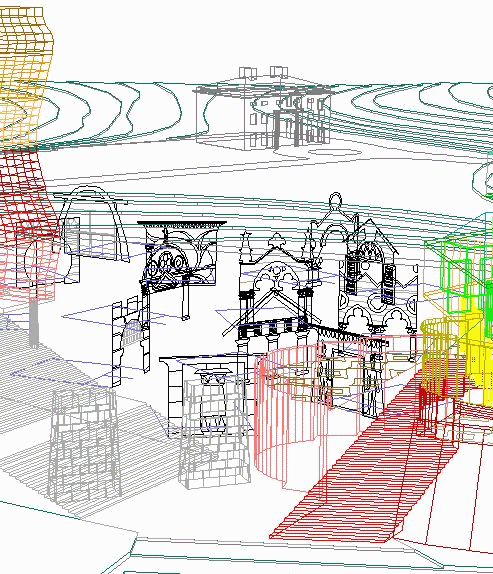 2015.03.27 14:58
Turns out the U.S. has more museums than the combined number of Starbucks and McDonalds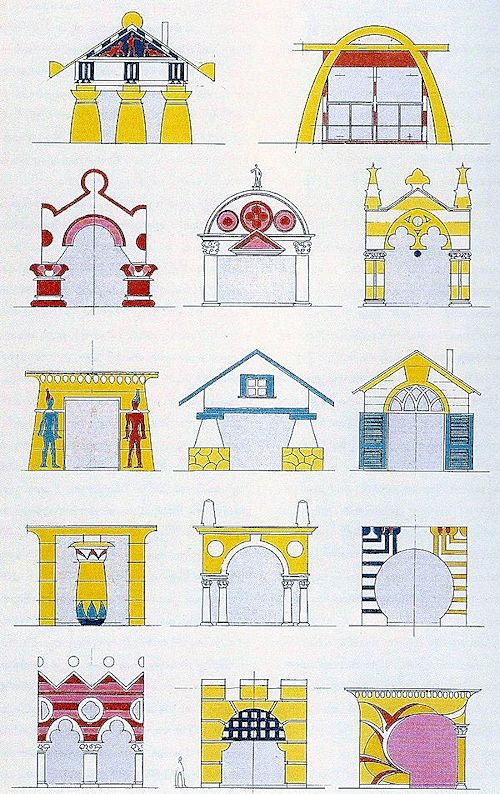 Architectural history [museum] reduced to a few lines.


2015.04.05 09:49
What's your favorite piece of architecture?
Ury
Aedicula Intercourse
Whitemarsh Hall
Courthouse with Garage
Goldenberg House
Levy Memorial Playground
Electronic Calculation Center Olivetti at Rho-Milan
Palais des Congrès
Acadia National Park Headquarters Building
House 15
Museum for Nordrhein Westfalen
Wallraf-Richartz Museum
Eclectic Houses
Dresdner Bank
Retreat House
Wagner House
Mayor's House
Battery Park City
Parkway Interpolation
Analogous Building
Palace of Ottopia
Good-Bye House
Mosque Q
House of Shadows Bye
Gooding Trice House
Duchamp Inn
Ichnographia Ink Blot
Headquarters of D.A.T.A.
Courthouse Plus Ultra
Casa Unbekannt 001
New Not There City
Germantown Avenue University of Architecture
Cubist ICM
Whitemarsh Hall is the only building here that I have actually experienced, and Ury is the only other building here to have actually existed, but I live where Ury once was so it's a completely cerebral 'piece' of architecture for me now. In fact, as the first half of the list demonstrates, my favorite architecture teaches me something beyond what actually exists, and the latter half of the list is a wishful manifestation of architecture that perhaps goes beyond even that.