Venturi and Rauch, Best Showroom (Oxford Valley, PA: 1977).


The Best Showroom is presently derelict, and has been so for almost a decade. Despite it's long abandonment, the colorful exterior panels of the building still retain a surprising newness. [museumification] There are some spots where paint has been recently applied to the facades to cover over the graffiti of vandals, but the overall effect of the facades has not been adversely diminished. The vegetation around the building has grown substantially however, thus rendering the building barely noticeable from the adjacent roadways.

What this building best represents is the consummate manifestation of the theoretical (and proverbial) "decorated shed".

The Best Showroom is a true but largely forgotten architectural icon of late 20th century America.














2006.06.04 12:02
outside in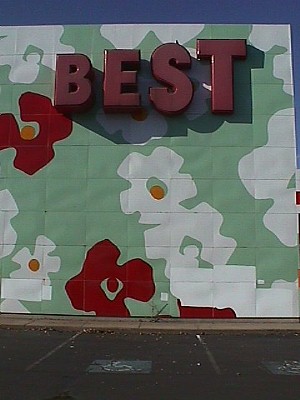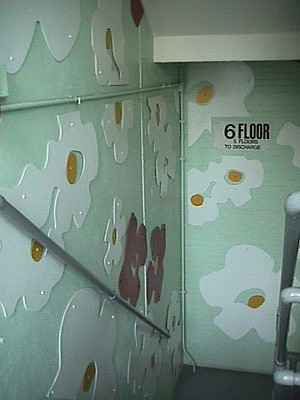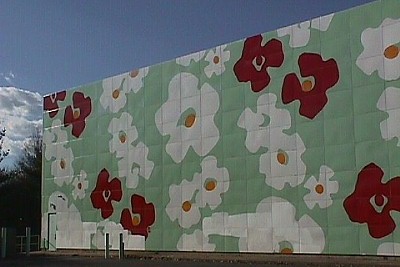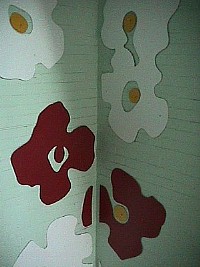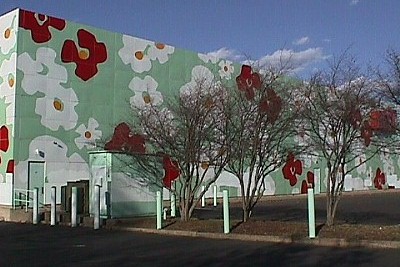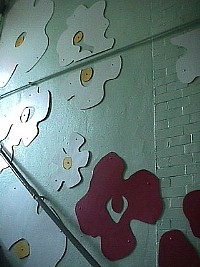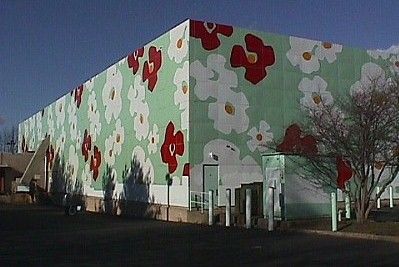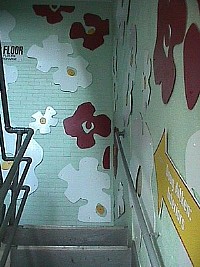 2010.06.04: Neither of these places exist anymore.
2000.03.06
ideas
5. Venturi reenactment at Princeton -- In taking pictures at Princeton yesterday, I saw a real contextual disparity between Wu Hall and the other Wu Hall like building next to the late-modern library. Should Venturi have reenacted the "white" formalist aesthetic of the library rather than easily (facile-ly?) repeat Wu Hall and the collegiate Gothic motifs? Regarding the two lab buildings, does the new lab reenact the older lab? Anyway, all the Venturi labs are variations on a theme.
6. reenactments at Uof P -- I see the Mitchell/Giurgola parking garage reenacting Kahn's Richard's Medical Towers, and the large clerstory at the new Venturi lab reenacting the large (upper) clerstory of the Furness Library tower.
9. infinite collection -- manipulating the new images of the Venturi Best Products Showroom, I again saw a clear example of how I could exploit Quondam's collection in terms of digital "infinitude".
10. hypermural -- I particularly like relating the hypermural to the opening day curtain/stage-set at the Schauspielhaus.


2002.01.22 13:53
best decorated shed of the 20th century, etc.
The Best Showroom is very likely the "decorated shed" par excellence, while the North Penn Visiting Nurses' Association is Robert Venturi's first built work.
Tempobliviopolis is a hybrid place that time sometimes seems to forget, and sometimes it is a hybrid place that seems to forget time.


2002.04.03 11:31
Re: [art] being/appositional [to architecture]
Probably my favorite "Venturi appliqué" is the (now derelict) Best Showroom.
Steve Izenour once said, "I happen to think the only way you preserve a place like this [i.e., Wildwood, New Jersey], or like Las Vegas, is through photographs."


2005.10.12 11:58
Jimmy Venturi's new website...
...now you're just showing your lack of V&SB knowledge. Ever hear of "Learning from Levittown" or the "Signs of Life in America" exhibition?
And speaking of "changing times" what institution and museum is today without it's commercialism?
The Best Showroom, by the way, has just within the last month or so been denuded of its porcelain enamel flower pattern panels. After years of sitting derelict, the building is now slated for demolition. VSBA procured most of the panels for themselves; many are going to museums, and one is going to a good friend of mine.
Are architects insecure about getting down-n-dirty with retail/commercial architecture?


2009.02.02 13:07
Venturi's Lieb (No. 9) House to be moved (or demolished)
the ugly and the ordinary
the extraordinary
both deserve an appropriate response
and then/now there's museumification
1993:
Robert Venturi, "Some Agonizing Thoughts about Maintainance and Preservation Concerning Humble Buildings of the Recent Past"
1998:
"Do you know the BASCO sign is now gone?"
"No! Do you know where it is now? We'd like to save it."
1999.10.06
A typed letter signed by Robert Venturi, wherein he laments the demolition of his BASCO 'baby', is currently up for auction at eBay
2000:
"What's the address of the Nurses' Office in Ambler?"
"It's better now if you just look at the pictures."
[found the building and took my own pictures anyway]
2005:
Best Building demolished; flower pattern porcelain enamal panels saved, many now in private and museum collections
2009.01/02
Lieb House; another chapter in the architecture of removement.


2015.02.12 18:12
This is Why We Can't Have Nice Things
Venturi did it all correctly more than 35 years ago. That is, domestic architecture would never have gotten this type of overwrought treatment. Commercial or institutional architecture, more so.



2012.02.20 12:00
an architecture of memory lane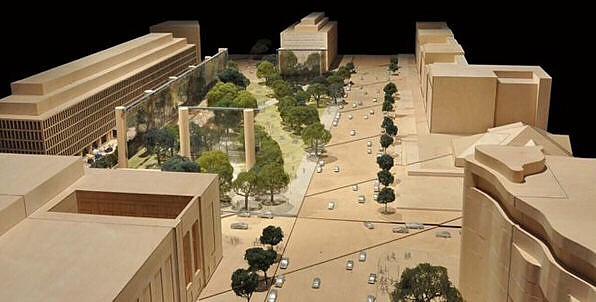 Eisenhower Memorial, Washington D.C., 2012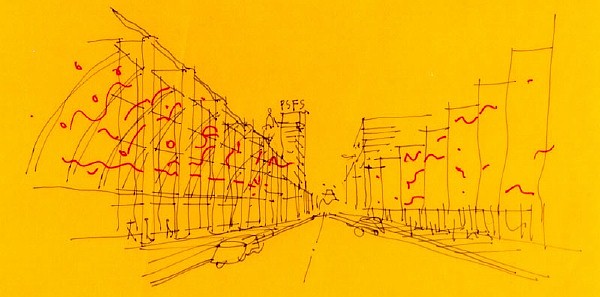 Gateway Visitor Center and Independence Mall, Philadelphia, PA, 1996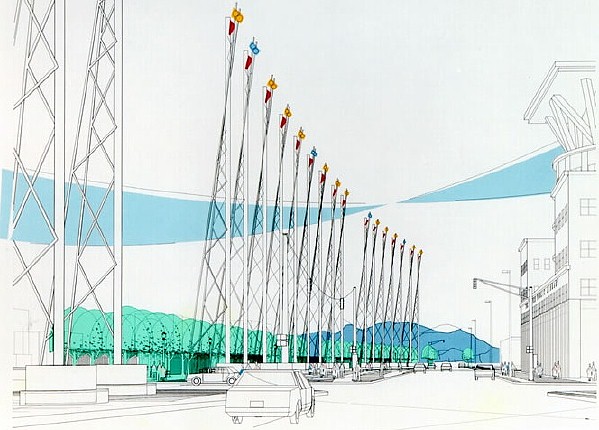 Denver Civic Center Cultural Complex, CO, 1991-95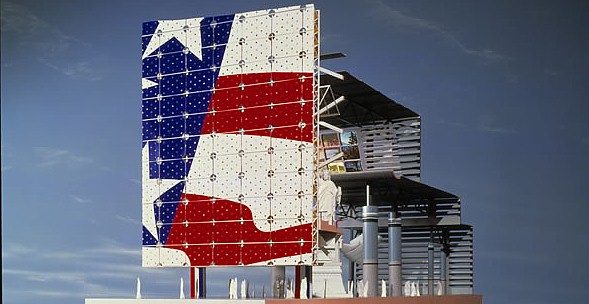 US Pavilion Expo '92, Seville, Spain, 1989-92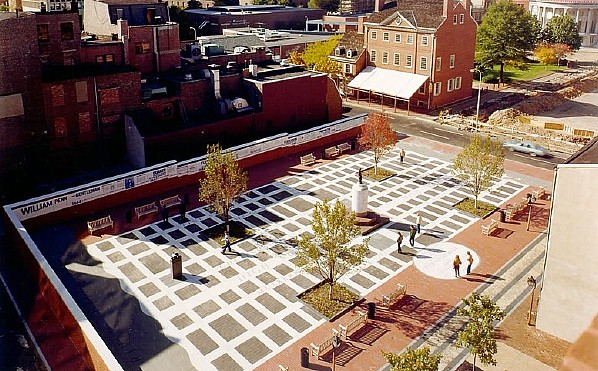 Welcome Park, Philadelphia, PA, 1982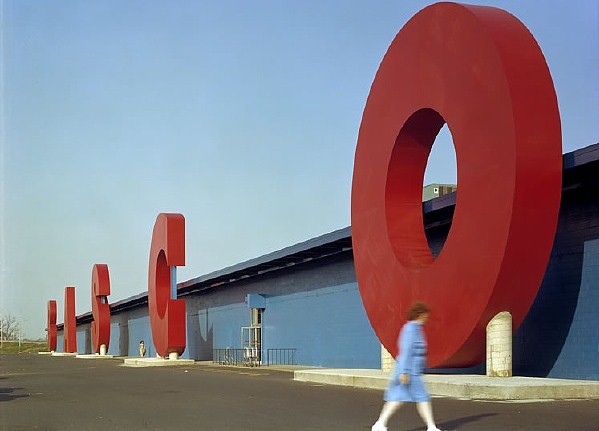 BASCO Showroom, Philadelphia, PA, 1979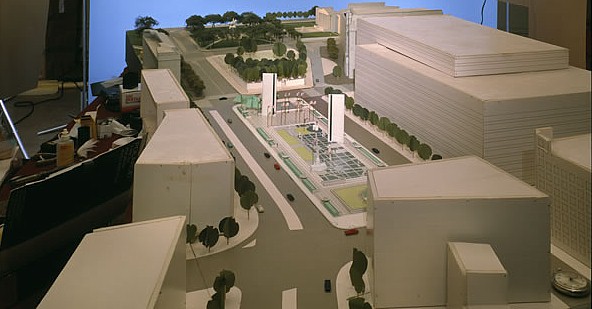 Pennsylvania Avenue Development Corporation, Washington, D.C., 1978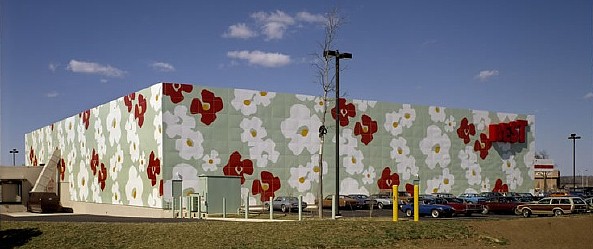 Best Products Catalog Showroom, Oxford Valley, PA, 1978



Bicentennial Exhibition, Philadelphia, 1972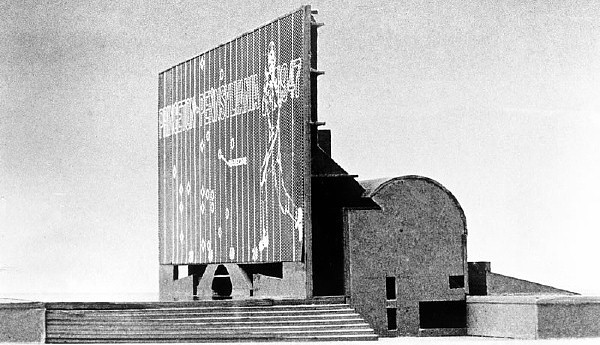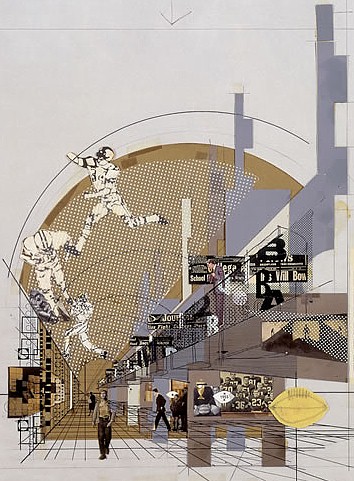 National Collegiate Football Hall of Fame (Competition), 1967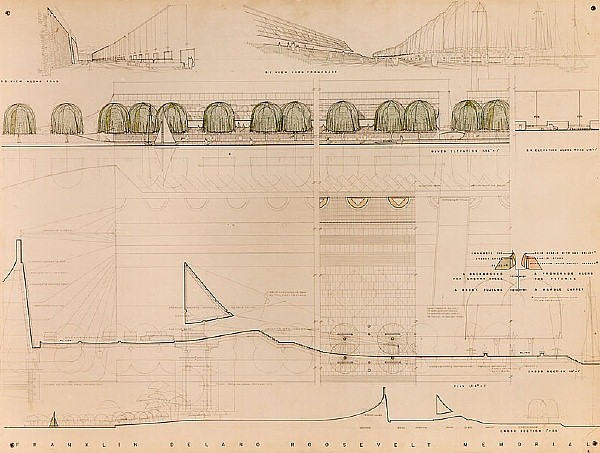 FDR Memorial Park Competition, Washington, D.C., 1960